By Going Small, King Hopes Things Get Bigger At Collicutt Sliding GC
Details

Category: Inside Golf
Published: 2018-08-06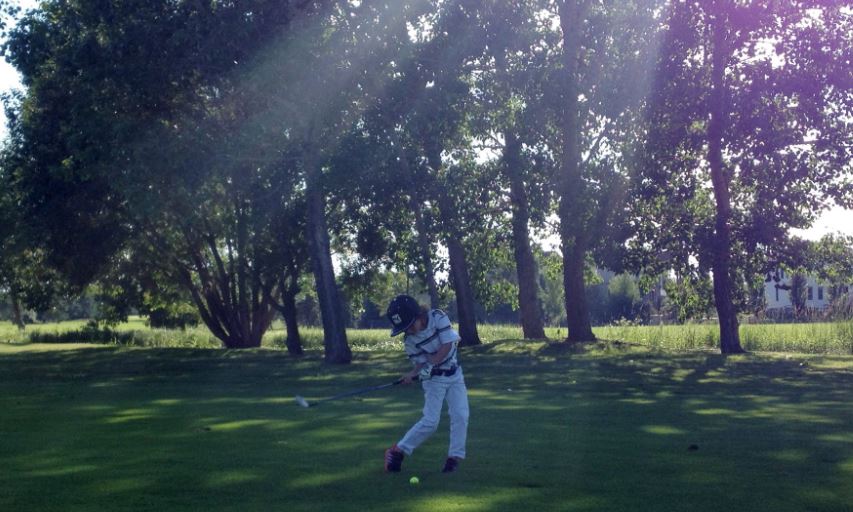 By GORD MONTGOMERY, Inside Golf
CROSSFIELD, Alberta — In order to grow the game, Lyndon King is making the game smaller.
Confused. Well, don't worry. You see, what King is doing is building a small kids' course at his layout just north of Calgary to bring more youngsters into the game in a less intimidating manner than simply tossing them out onto a huge tract of grass to figure things out.
King, the General Manager/Head Professional at the Collicutt Siding GC in Crossfield, AB., has decided to take a bit of vacant land next to his 18-hole playpen and build a trio of tests for the youngsters who flock to his track each and every year. While those num-bers have declined a bit over the past while, from an unbelievable high of 1,080 kids down to the present 800 or so, he's confident this little layout will once again stir up the interest of those between the ages of four and 10.
"The idea came from our junior academy. We've been doing that for 10 years and some of our kids are getting past that now. We needed that stepping stone, that bridge," to keep the kids in the game prior to being ready for a full-sized course. "We need that next step."
King rounded up Chuck Goodwin from Goodwin Golf, who was part of the Kananaskis rebuild, to put together the plan, and construct the small-fry fairways and greens. And yes, this will be a 'real' course with properly shaped and mowed fairways and putting surfaces. The only impact this new loop will have on the 'big' course is that "a couple of tee boxes on Number 15 will be moved, which needed to be re-done anyway, so we're incorporating that into this one project," explained King.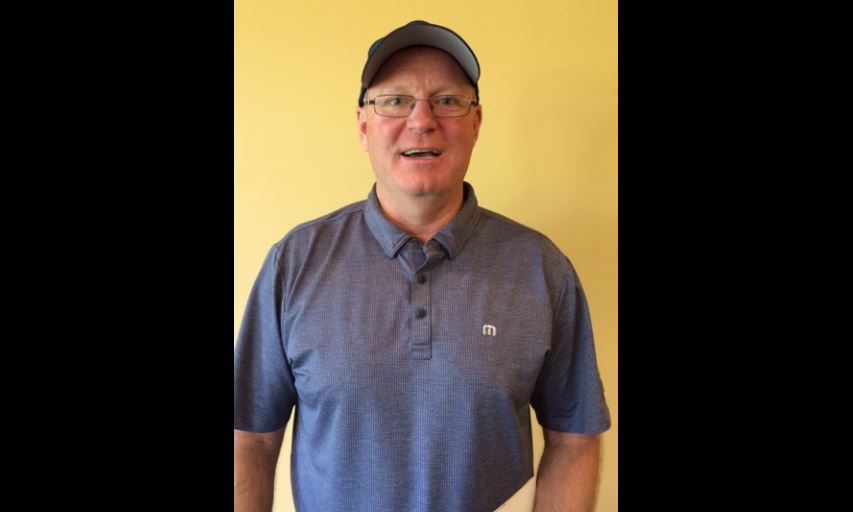 The golf pro noted that the membership at his club is very accepting of this idea even given the financial implications it brings forward. The club worked a casino to help offset some of the costs and other fund-raising continues.
"You talk to the members about this, they're really excited. We haven't done the hard costs on this yet but the, what do you call it? The 'napkin quote' is around $50,000 and that includes the shaping, irrigation. Every project you look at, you double, so we're looking at around $100,000," stated King.
Asked if this idea of a small course was to grow the game or perhaps just hold the game at its present-day junior numbers at Collicutt Siding, King responded that his club "isn't that busy," to justify adding another nine hole loop to the present layout, so this little links is what he sees as the answer to keeping kids involved in the sport.
"We need to grow the game. I'm sad to say we have five members die each year but we add only one member, so our numbers are going like this," he said with a downward mo-tion. "We need to get more people more involved. It seems the new golfer, with younger families, don't want play at one course. They want to play at a variety of courses and I get that. This is about getting more rounds, more people coming out on a more regular basis and this gets kids out to the golf course and the parents are going 'Maybe I should come here, too.' "
The plan calls for the construction of the 3-hole loop to take place this year and be ready to receive the first volleys from the up-and-coming members next year.
At present, Collicutt Siding GC is letting their older juniors play the par-72 layout with-out any sort of time restrictions, and by adding a new, smaller layout for those who aren't quite up to that big challenge yet, this course and its lead professional are doing all they can to indeed grow the game even as it grows smaller in a different sort of way.
---
About the Writer
Gord Montgomery is a retired sports editor of two weekly newspapers in the Edmonton area and is a member of the Golf Journalists Association of Canada. He is now in his 10th year of writing for Inside Golf.
He can be reached at This email address is being protected from spambots. You need JavaScript enabled to view it.. He's also on Twitter at @gordinsidegolf and on Instagram at gordinsidegolf2.