Four Applicants Successfully Pass PAT At Hazelmere
Details

Category: Inside Golf
Published: 2018-08-08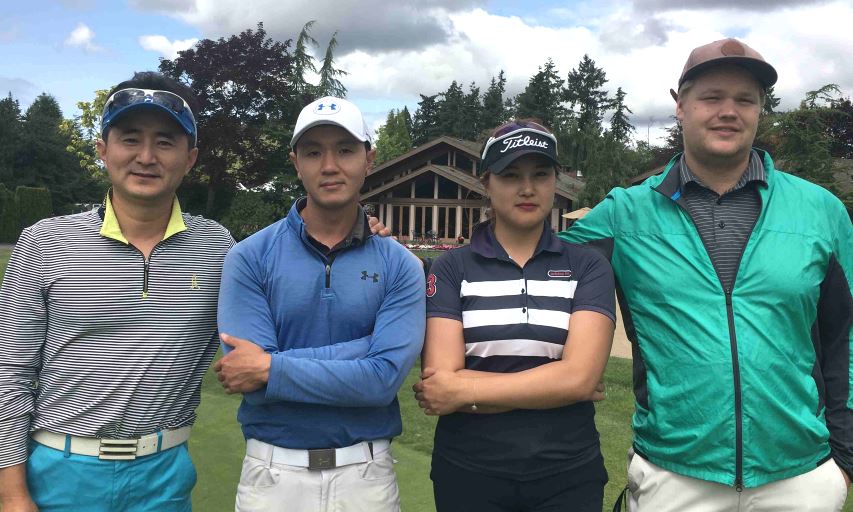 By PGA OF BC
SURREY, British Columbia — Four PGA of Canada applicants took steps forward in their careers as Golf Professionals by meeting 36-hole target scores in the PGA of BC's formal Playing Ability Test (PAT) held at Hazelmere Golf & Tennis Club in Surrey, BC.
The 16 applicants who teed off in the second round where met with windy conditions that tested a variety of their shot-making abilities.
The scoring standard for Candidates for Membership over 36 holes is twice the course rating plus 20; while the Class 'A' requirement is double the course rating plus 15. At Hazelmere, male applicants were required to post a score of 155 for Class 'A' and 160 to meet the CFM standard; the targets for female applicants were 158 and 163, respectively.
The applicants who met target scores at the event were:
Suji (Grace) Lee, Golf Mecca Junior Academy 77-74=151
James Yim, Golf Mecca Junior Academy 76-79=155
Oskars Pavasars, Cordova Bay Golf Club 76-84=160
Changhshick (Alex) Shin, Hi-Knoll Golf Centre 78-82=160
Click here to view full results
The low round of the PAT was by Golf Mecca Junior Academy's Grace Lee after an impressive two-over par 74 in difficult conditions. Her round was highlighted by a total of four birdes, including three of them on Hazelmere's four Par 3's in which she played them at three-under par.
Lee's co-worker, Yim, made three birdies of his own posting a steady 79 to meet the Class 'A' standard score on the number.
By scoring 155 or lower, Lee and Yim both become Candidate for Memberships (CFM) having completed their Class 'A' playing ability requirements, while Pavasars and Shin also qualify as CFMs with their results and now have five years to submit a Class 'A' standard score from an eligible event.
Applicants who did not meet their target score can make another attempt through one of the few remaining eligible events in 2018. The next Playing Ability Test administered by the PGA of BC will take place in Spring 2019.