Chris Crisologo's Development A Recruiting Boon For Simon Fraser University Coach Matthew Steinbach
Details

Category: Inside Golf
Published: 2018-08-08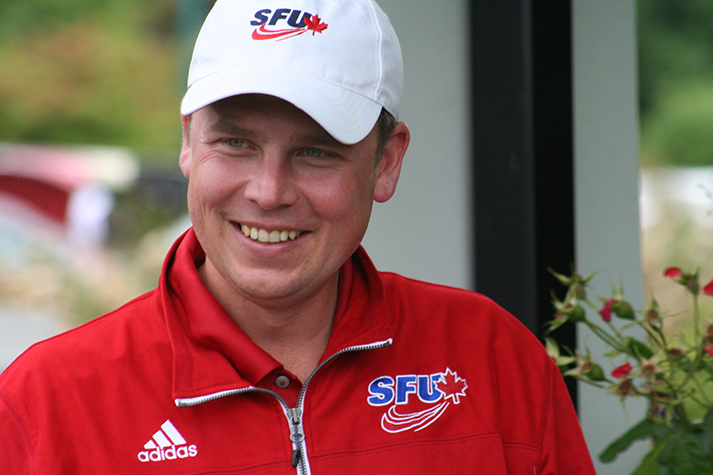 By BRAD ZIEMER, British Columbia Golf
Recruiting is never an easy job for collegiate golf coaches, who must try to use any edge they have to convince promising players to choose them. This week's Canadian Junior Girls Championship at Beach Grove Golf Club in Tsawwassen has attracted several college coaches from the United States and Canada.
Among them is Simon Fraser University golf coach Matthew Steinbach, who thinks his job has just become a little easier. For that, he can thank Chris Crisologo.
Crisologo's impressive performance at last week's RBC Canadian Open — where the recent SFU graduate and Richmond resident tied for 45th place and was low amateur — has helped Steinbach make a convincing argument that Canadian universities can help develop top players.
"Chris making Team Canada, then ultimately playing so well at the Canadian Open last week, shows that you can develop players by staying home in Canada," Steinbach said in an interview Wednesday at Beach Grove. "If you have a good team around you and have the resources that we can offer both at SFU and other universities, we are a viable option to get you to that next level. Clearly, Chris has shown that.
"It's a game-changer to kind of show that there is a different model than just going straight to the U.S. and playing (NCAA) Division I golf. The ultimate goal is the player developing and everyone is different, but I think we are attracting more and more attention not only from players locally but across Canada that we are a school to help you get there."
Steinbach is at Beach Grove looking for players to join his program in the fall of 2019 and beyond. "For 2019 we are in talks with quite a few players here," he said. "No one has officially committed yet, but we are close. And then 2020, that is where I am making my first introduction to the players. Being an NCAA school, our rules and regulations are different. This is the first summer I am allowed to talk to the 2020s, but of course the parents can come and talk to me."
Simon Fraser plays NCAA Division II golf and its women's team has come a long way in a short time. The program was brought back from the dead eight years ago. "We were pretty much a recreation golf program eight years ago," Steinbach said.
"Our seniors who graduated this year were the first crew that were actively recruited. And they were good golfers, but they weren't competing at the Canadian Junior level. But the last four years we have gotten better incrementally and last year our scoring average improved four shots from the year before. And we had the highest ranking we've ever had — we finished 36th out of all NCAA Division II schools. We are playing Division I tournaments now, we are recruiting across Canada and we have a lot of momentum."
It's still a tough sell to the top junior players, most of whom have dreams of playing for a big U.S. collegiate program. "For the top players in the field, realistically, we probably don't have a shot," Steinbach said. "My pitch to some of those parents is maybe we are the school they transfer to after their first year in the States."
Steinbach said the uncertain political climate in the United States is persuading more Canadian players to stay at home and play. And he has had more inquiries than ever from Americans looking to come north to play collegiate golf. "Some of them say it is because of the political climate in the U.S. and some of them are saying I would love a Canadian education and play American athletics," he said.
CHIP SHOT: Meanwhile, on the course Wednesday, 17-year-old Quebec resident Celeste Dao grabbed the lead with a two-under 70 that left her at three-under par through 36 holes. "The round was up and down," Dao said. "Some holes went well and some others so-so. I'm happy." After two bogeys early in her back nine, Dao birdied four of her next five holes to get back under par.