Ziemer's B.C. Golf Notes: Taylor Delivers Clutch Performance; Svensson Gets PGA TOUR Card; Kong Ready For Second LPGA Tour Start
Details

Category: Inside Golf
Published: 2018-08-23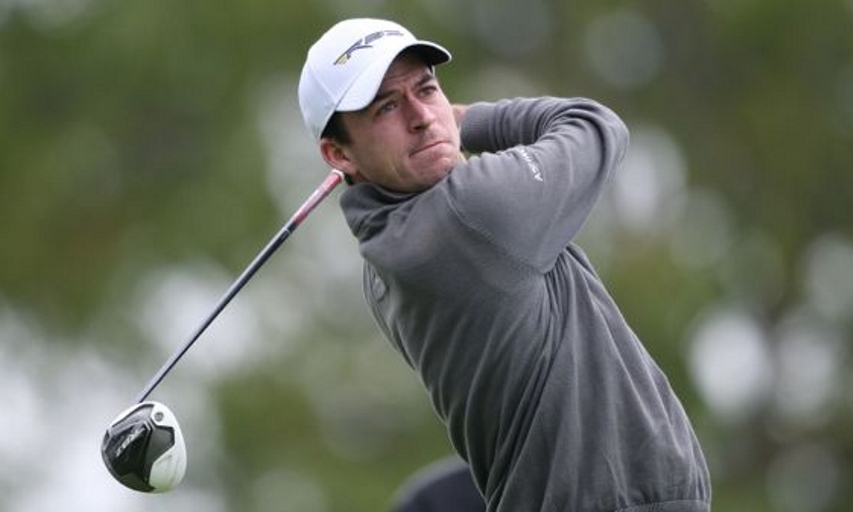 By BRAD ZIEMER, British Columbia Golf
With his job on the line, all Nick Taylor did was shoot the lowest round of his PGA TOURcareer. Taylor's seven-under 63 in the final round of the Wyndam Championship in Greensboro, N.C., — the final event of the PGA TOUR regular season — personified clutch.
His tie for eighth place finish moved the Abbotsford native from 129th to 119th on the FedEx Cup points list, allowing Taylor to retain his exempt status for next year by finishing inside the top 125.
That 63 is the lowest round Taylor has shot in his four years on the PGA TOUR. It certainly could not have come at a better time. "It was a stressful week," a relieved Taylor said in a telephone interview Sunday night. "Not having to deal with that uncertainty now is a huge relief."
Had Taylor finished outside the top 125, he still would have had conditional status that would have got him a limited number of starts next year. But he would have lost the ability to set his own schedule and play as many events as he'd like. "This is my fourth year and you know what it means to be out here and you know what you'd be missing if you are not out here," Taylor said. "You don't want to lose what you have."
The day was not without some adversity for Taylor. When third-round play was suspended Saturday because of weather, Taylor was one of 30 players still on the course. He had seven holes remaining to play in his third round early Sunday morning and disaster struck on the par 4 14th hole, where he made triple-bogey. "This morning, making that triple set me back a bit," Taylor said. "I knew I had to start the final round well, I couldn't just coast or anything. So I was a little more aggressive."
Taylor began his final round just the way he had hoped. He reeled off four straight birdies starting at the second hole. He added a clutch eagle on the par 5 15th hole, made a long putt to save par on the 16th hole and rolled in a nine-foot birdie putt to close out his round on the 18th green.
"The two longest putts I made today were for par," Taylor said. "The first hole I made about a 15-footer for par which was huge obviously. Coming off the morning seven holes, if I had bogeyed my first hole it would have been kind of a gut-punch. To make that was huge."
Taylor's round was a nice present for his wife, Andie, who celebrated her 30th birthday on Sunday. So what did they do to celebrate? "We went to Wendy's," Taylor said with a laugh, adding they were too drained by the day's events to do anything else.
---
ON TO PLAYOFFS
With the regular season done, it's now playoff time on the PGA TOUR. This week's Northern Trust in Paramus, N.J., is the first of four playoff events that will culminate with the Tour Championship, which goes Sept. 20-23 in Atlanta. "Now I can go into the FedEx playoffs and keep the mojo going and maybe go on a bit of a run because with the way the points are structured it is very do-able," Taylor said.
While Taylor starts the playoffs seeded at No. 119, fellow Abbotsford product Adam Hadwin enters the Northern Trust at No. 70 on the FedEx Cup points lists. The top 100 players after the Northern Trust will advance to next week's Dell Technologies Championship near Boston.
---
EARNS PROMOTION
Surrey's Adam Svensson missed the cut at the season's final Web.com Tourevent in Portland, Ore., but still had lots to celebrate. Svensson finished the season 14th on the money list and earned his PGA TOUR playing privileges for the 2018-19 season.
The top 75 players on the Web.com money list — which includes Merritt's Roger Sloan at No. 49 — and players who finished between 126th and 200th on the PGA TOUR's FedEx Cup points list now play the four-event Web.com Tour Finals where 25 more PGA TOUR cards will be up for grabs.
---
LUCKY NO. 7
Victoria's Kevin Carrigan warmed up for this week's Canadian Mid-Amateur Championship by winning his seventh club championship at Royal Colwood Golf Club on Sunday. Carrigan will be seeking his third Canadian Mid-Am title beginning Tuesday at Victoria Golf Club.
---
BIGGER, STRONGER
Vancouver's Tiffany Kong thinks she's better equipped to handle what will be her second LPGA Tour appearance this week in Regina at the CP Women's Open. Kong, now 17 and about to enter Grade 12 at David Thompson Secondary, played in the 2015 CP Women's Open at Vancouver Golf Club in Coquitlam as a 14-year-old after successfully Monday qualifying.
"Three years ago I was hitting it decent for my age, but compared to pros I was like 60 yards behind — hi, I'm way back here,' " Kong said. "I had to hit 3-woods into some greens. There were some holes where I couldn't even reach it with a 3-wood. So now I think I have a better chance of playing better." 
Kong earned her exemption into this week's tournament in Regina by finishing as the low Canadian at last month's Canadian Women's Amateur Championship at Marine Drive Golf Club in Vancouver. Other British Columbians in the field this week include Victoria's Naomi Ko, who is a member of Canada's National Amateur Team, and Symetra Tour regular Megan Osland of Kelowna.
---
CLUB CHAMPIONSHIP
The PGA of BC Championship, the biggest event of the year for this province's club professionals, goes Monday and Tuesday at Talking Rock Golf Resort in Chase.
John Shin of the Northview Golf Academy in Surrey is the defending champion. Other past champions in the field include Bryn Parry (2000, 2008, 2015), Brad Clapp (2012), Mike Haraguchi(2005), Fraser Mulholland (2004) and Phil Jonas (2003).
---
TOPS AT TOBIANO
Capilano Golf Club's Kevin Spooner earned $5,000 for his win Sunday at the Vancouver Golf Tour's Tobiano Pro-Am in Kamloops. Spooner fired rounds of 71 and 67 to finish at six-under par. That was two shots better than Mike Belle of Vancouver Golf Club. Bryn Parry of Point Grey Golf Club was third at three-under.
---
TRIPLE THREAT
Ilirian Zalli, the 16-year-old from Burnaby who won last month's B.C. Junior Boys Championship at Kamloops Golf & Country Club, will try and add the B..C. Juvenile Boys title this week at Gallagher's Canyon Golf Club in Kelowna. The Juvenile championship is open to players 16 and younger. Zalli won the B.C. Bantam Boys title — for players 14 and under — in 2016, so a win this week would give him a rare B.C. triple.
On the girls side, the favourites include Surrey's Angela Arora, who last week was runner-up at the Pacific Northwest Junior Girls Amateur in Caldwell, Id. The 54-hole event runs Tuesday through Thursday.
---
HELP WANTED
The Vancouver Golf Tour is looking for volunteers to help with the Vancouver Open. The tournament runs Aug. 31-Sept. 1 at McCleery, Langara and Fraserview golf courses. A charity pro-am is also being held Aug. 29 at Fraserview. All volunteers receive a hat and one meal a day. A commemorative Vancouver Open golf shirt can be purchased for $40, including tax.
Email This email address is being protected from spambots. You need JavaScript enabled to view it. for more information.