National Pines GC Set To Host CJGA Mizuno National Junior Golf Championship
Details

Category: Inside Golf
Published: 2018-08-27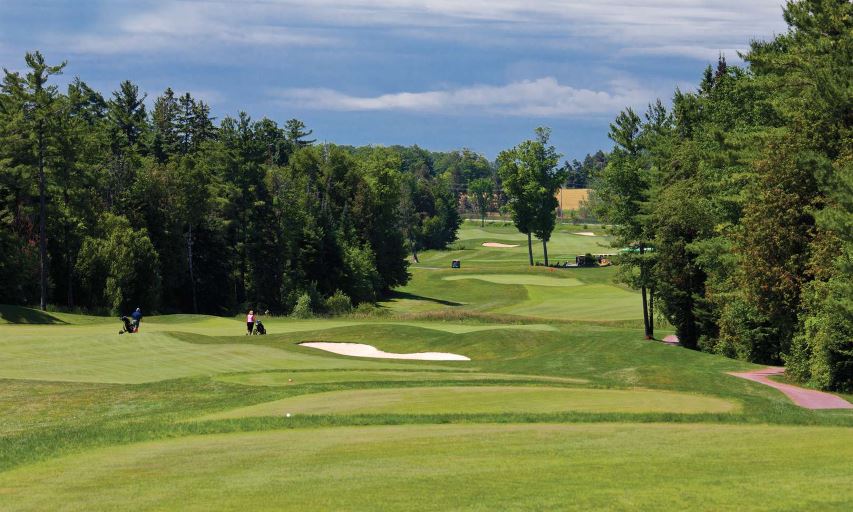 By MJT
RICHMOND HILL, Ontario — This year marks the 21st annual CJGA Mizuno National Junior Golf Championship, hosted at ClubLink's National Pines Golf Club in Innisfil, Ontario. The tournament is set to begin on August 27th and will run until August 30th, with the opening ceremonies and practice round taking place on Sunday August 26.
The CJGA Mizuno National Junior Golf Championship is an extremely sought after Championship, one that will bring players together from six different provinces as well as the state of New York.  The four-day Championship will see a cut after the first two days of the competition, narrowing the field that will battle it out to hoist the trophy.
"The CJGA Mizuno National Championship is a focal point on the CJGA national schedule, and we are excited to be conducting the 21st playing of the event," said Tournament Director, Evan Arsenault. "We have a great field competing next week, including a number of 2018 divisional winners from CJGA events across the country.  National Pines will prove a great test of golf for all players, making for a very exciting week."
The CJGA Mizuno Junior National Championship will be officially ranked by the World Amateur Golf Rankings (WAGR), AJGA PBE, BC Golf, Golf Ontario, Golf Canada, Golfweek and Junior Golf Scoreboard.
Schedule of Events
August 26th
Player Registration – opens at 12noon
Opening Ceremonies – 1:00pm
Practice Round – 2:00pm
August 27th
Player Registration – opens at 6:00am
First Round of Championship – 7:30am first tee
August 28th
Second Round of Championship – 7:30am first tee
August 29th
Third Round of Championship – 7:30am first tee
August 30th
Final Round of Championship – 7:30am first tee
Awards Presentation (approx. 20 minutes after play completes)
For more information, including tee times and results, please visit the official tournament website.
---
About Mizuno
Since our founding in 1906, we at Mizuno have taken special pride and pleasure in being able to participate in the exciting world of sports and in making the entire globe the stage for our activities. Each and every one of us is guided by the idea of true sportsmanship. That was true nearly 100 years ago and is still true today. It is evident in our corporate philosophy which, simply stated is "Contributing to society through the advancement of sporting goods and the promotion of sports". This philosophy is clearly reflected in our strong support of numerous worldwide sport events and in our dedication to advancing sports through cutting edge technology and research.
Our Product development strategy is to create products with features the enhance athlete performance and are unique to only Mizuno. These technological advancements make our sporting equipment and apparel go the extra mile and keep you in tip top playing form no matter the sport, nor the conditions. Whether it's our Breath Thermo line of clothing, which generates heat from the absorption of moisture to keep you warm in cooler temperatures, to our line of DryScienceTM that expel heat and moisture generated by the body during exercise to keep your body cool and comfortable, your comfort and performance are at the forefront of our innovation. From the diamond to the track, from the court to the fairway, Mizuno's commitment to Serious Performance shines through.
Today, the high-quality equipment that only Mizuno can produce are relied upon by athletes throughout the world. We produce superior quality equipment for serious performance, through the artful combination of technology and craftsmanship. Because, at Mizuno, your passion is our obsession.
About the Canadian Junior Golf Association
The Canadian Junior Golf Association (CJGA) is a "registered Canadian amateur athletic association" (RCAAA) non-for-profit registered federally with Revenue Canada. The CJGA is dedicated to providing Canada's junior golfers with the necessary skills and knowledge required to lay a foundation for a future in competitive golf.
Through its six-stage competitive development program that focuses on tournaments, clinics, international competitions, and mentoring programs with PGA Tour professionals, the CJGA introduces the game to juniors as young as five and offers competitive multi-day events for the more advanced golfer. The CJGA acts as a feeder system to provincial and national competitions, collegiate and university golf, as well as professional and recreational golf. For more information, please visit www.cjga.com.
The Canadian Junior Golf Association is generously supported by its National Partner, Freedom 55 Financial, which provides financial security advice and planning for Canadians.