Gord's Alberta Golf Notes; Kids Big Winners; AB Pros Geared For Finales; Lee Leads Canada
Details

Category: Inside Golf
Published: 2018-09-04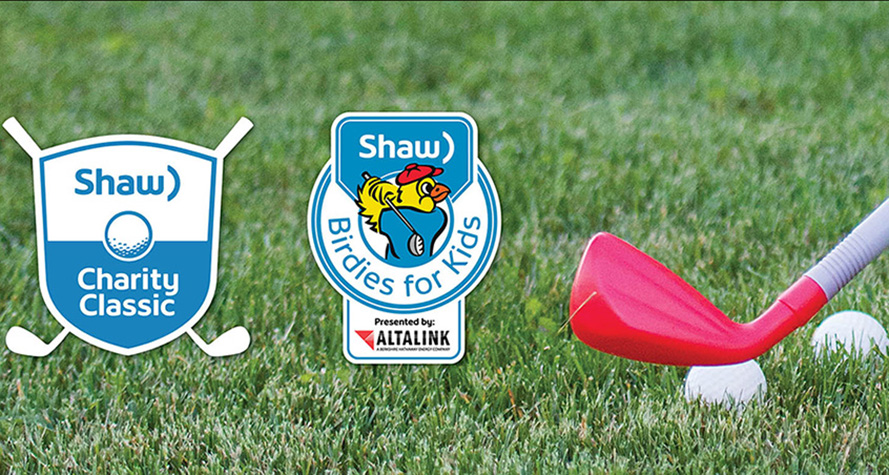 The Kids Were The Biggest Winners At Calgary's Shaw Charity Classic
While Scott McCarron walked away with his second straight win at the PGA Champions Shaw Charity Classic in Calgary over the Labour Day weekend with a cheque for $352,500, it was actually kids all across the province who were the biggest winners.
Thanks to Shaw's Birdies for Kids program, over 180 different kids' charities will benefit from the sharp-shooting pros, where the charity pot was enlarged by birdies and eagles on the 18th hole. One of the biggest winners was the Alberta Youth Golf Program, which received $150,000. During the history of the tournament in Calgary, over $22M has been donated to dozens of kids' charities.
Alberta Pros Geared For Season Finales
It's been a great season on the Alberta Tour for club professionals and it all wraps up this week and next with the Senior, Ladies, and the Fall Championships. The first two of these events happen at the Cottonwood Golf & Country Club on Sept. 4 and 5, while the other, which features the top 50 money winners from the Order of Merit during the Alberta PGA playing season, goes at the Royal Mayfair in Edmonton on Sept. 10 and 11.
That event will once again highlight the battle between two of the province's top teaching professionals, Riley Fleming and Wes Heffernan, who finished 1-2 in the Golf Supply House Series. Other names to watch include Mayfair's Mike Belbin, who is always a threat to win, along with defending champ Keith Whitecotton from The Quarry in Edmonton, Dustin Risdon, and a host of other contenders.
The Senior event includes a wealth of experienced pros including Blair Oko, Grant Cammidge, Tom Greiner, and Darryl James. In all, 40 players will tee off in the tournament that has a prize purse of $8,250.
As for the Ladies event, it features a small field of only seven players, but that doesn't mean it's not a great field.
Included are Tiffany Gordon, Marsha Rogers as the only northerner in the event, and Melissa Koster from Lacombe. All the other entrants are from the Calgary area. The total purse for this event is $2,100.
Lee Leads Canada To Strong Finish At International Event
There's not much doubt that Calgary's Jaclyn Lee loves links golf. After all, she reached the semifinals in the British Amateur this year and then she added onto her overseas' success at the recently completed World Amateur Women's Team event in Ireland.
Lee, who plays out of the Glencoe Club in Calgary, and is a stalwart on her Ohio Buckeyes school team, helped the Canuck brigade move from 39th place after the first day to a seventh place finish, with a fantastic final day showing of 8-under par 65 to finish in fifth place overall.
The Canadian team moved up the leaderboard every day of the competition, going from 39th to 23rd to 12th before jumping another five spots on the final day. Overall, the Canadian team, made up of Maddie Szeryk of London, Ont. and Naomi Ko of Victoria, B.C., finished the event at minus-7. The tournament was captured by the Americans who finished at minus-29, 10 shots clear of their nearest competitor