Tin Cup Products Announce Fall 2018 Collection
Details

Category: Inside Golf
Published: 2018-09-17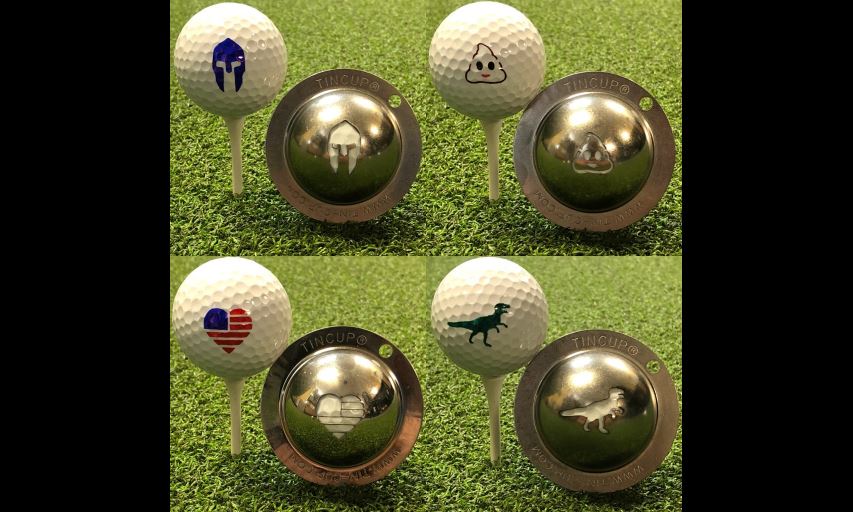 The new releases include:
"At Tin Cup, we're always looking for ways to help our customers make their golf games as fun as possible, and this new collection allows players to do just that. Whether a golfer is looking to stir up some competition by bestowing their golf buddy with the Turd Head cup, or wants to unleash their inner beast with the Tee Rex cup, these new designs enable our customers everywhere to continuously keep their golf games interesting and make their mark in a unique way," says Stephen Buckner, Director of Operations of Tin Cup.
To view these new designs, visit www.tin-cup.com/all-tin-cups.
For more information, www.tin-cup.com, 703-876-6063.
---
About Tin Cup Products, LLC
Tin Cup's patented golf ball marking stencils are crafted from 100 percent stainless steel and Made in the USA. The personalization process takes seconds, placing the Tin Cup over a golf ball and tracing the design using an ultra-fine point permanent marker. In addition to more than 140 existing models, a customization program provides low minimums, affordable pricing and prompt delivery for corporations, charities and events.
Winner of "Best New Product" at the 2010 PGA Merchandise Show, it has been heralded by leading authorities worldwide, including CBS Sports, Cigar Aficionado, CNN, ESPN.com, Forbes, Gifts.com, Globe & Mail, Golf Business, Golf Digest, GOLF Magazine, Good Housekeeping, Men's Journal, People Country, TheStreet.com, TODAY Show, USA Today, Yahoo! and many others.