Koepka Shaken After Bloodying Fan's Head With Tee Shot
Details

Category: Inside Golf
Published: 2018-10-01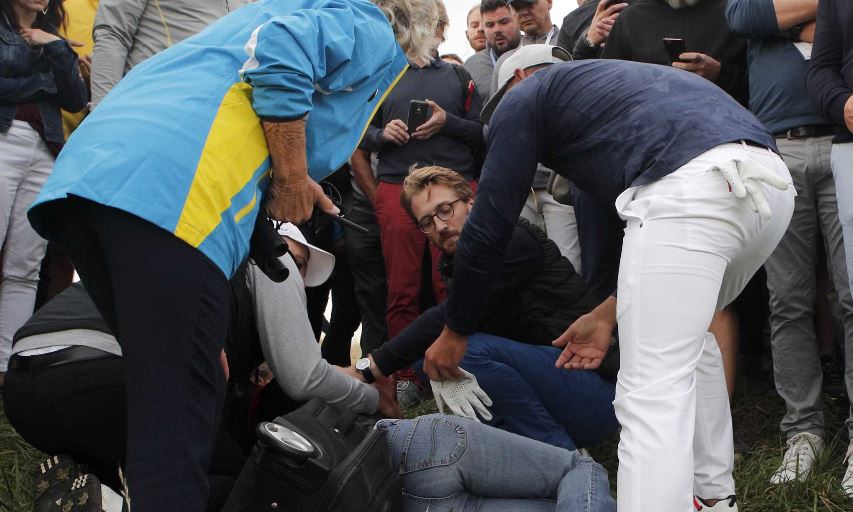 By DOUG FERGUSON, Associated Press
SAINT-QUENTIN-EN-YVELINES, France — Brooks Koepka found no reason to be intimidated by playing in the Ryder Cup because golf isn't a contact sport.
But it became one under the worst circumstances. And it shook him up.
Koepka's wild tee shot on the par-4 sixth hole struck a woman in the gallery and bloodied her head. He said he checked on her condition after his round and had not heard any update from Ryder Cup officials.
"It's not a fun feeling. I probably do it way more than I should," he said. "You feel terrible for them. You know exactly how they are feeling, especially when you've got to go over there and apologize because they are in pain, usually bleeding, and then to hit her in the face is not ... you don't want to hit anybody in the face, especially not a woman, and it's not a good feeling.
"I just wanted to get out of there," he said. "We'll get an update on her, but hopefully she's doing good."
Koepka says he yelled, "Fore!" and not sure it would have mattered. The wind was slightly into the players on the sixth hole, and Koepka tends to hit his driver upward of 300 yards when in mild temperatures.
"The problem is, you shout, 'Fore,' but from 300 yards, how are you supposed to hear it? How are you supposed to know?" Koepka said. "From 300 yards, even if none of us said, 'Fore,' she's going to get hit. And that's the unfortunate thing."
The hole ended with Finau chipping in for eagle.
---
AP Sports Writer Steve Douglas contributed to this report.