Rory McIlroy Buzz Highlights Optimism Surrounding Canadian Golf in 2019
Details

Category: Inside Golf
Published: 2019-01-16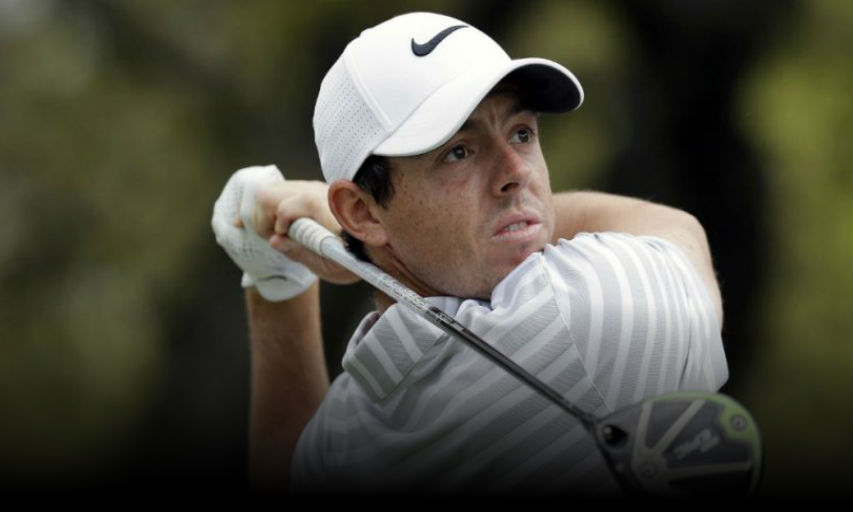 Golf Canada CEO Laurence Applebaum is feeling good about what lies ahead for his organization, and Canadian golf in general, in 2019.
In the past 12 months, Golf Canada has secured a long-term sponsorship agreement with craft-brewer SteamWhistle and re-upped on their deals with RBC, Canadian Pacific, GolfTown, Titleist/FootJoy, and Coca-Cola.
This past week in Hawaii a record-tying eight Canadians teed it up at the Sony Open (the most for a non-Canadian Open PGA Tour event).
There's also Brooke Henderson, a graduate of the Golf Canada national team program, one of the finest female golfers on the planet, and as such, one of Canada's best athletes.
The CP Women's Open, where Henderson defends, will return to the Greater Toronto Area for the first time since 2001 when Magna Golf Club hosts in August.
And after a few years of uncertainty, it appears the RBC Canadian Open — with its new tournament date the week before the U.S.
Open in early June — could finally be set to reclaim its former stature as a premier event on the PGA Tour schedule.
On that front, a recent Golf Digest story reported that four-time major champion Rory McIlroy — who has never competed in Canada — is planning to compete the week before each major in 2019.
Should he, in fact, tee it up in Hamilton this June, it would be a huge shot in the arm for Canadian Open organizers, who have struggled in recent years to attract international stars on the level of McIlroy while the tournament took place the week after The Open Championship overseas.
"It was really pleasing to hear that, and it's been really consistent with what we've heard from his camp earlier on — even last year," Applebaum, who is approaching two years with Golf Canada, tells Sportsnet of the McIlroy news.
"We're optimistic that players choosing their schedules are showing they like getting tuned up and going in warm to the majors."
Applebaum admits he was also recently pleased to see how the European Tour's own revamped 2019 schedule is shaping up.
Up against the 2019 Canadian Open will be Golf Sixes, a unique — perhaps gimmicky — event with a small purse taking place in Portugal.
And while not confirmed, it wouldn't be surprising at all to also see Phil Mickelson in Hamilton this June.
Mickelson, who hasn't played the Canadian Open since 2004, frequently plays the week prior to the U.S. Open.
"Players who never previously considered playing the RBC Canadian Open already have us in their mix of new events that they would play in 2019," explains Applebaum.
Mary DePaoli, chief marketing officer and executive vice-president at RBC — and long considered one of the most influential people in Canadian golf — tells Sportsnet the Canadian Open has tremendous momentum entering 2019.
"I'd be remiss if I didn't say we've been in discussions with many players that normally would not have considered the RBC Canadian Open as a stop in their schedule for the old date," she says.
"But today we have a new dynamic. You're going to see an interesting field."
One such golfer who has already committed to the Canadian Open is former U.S. Open champion and reigning Players champion, Webb Simpson.
Simpson — who just signed on as a "RBC ambassador" — joins fellow PGA Tour players Dustin Johnson, Matt Kuchar, Brandt Snedeker, Jim Furyk, Graeme McDowell, Ryan Palmer, along with Canadians Ben Silverman, Corey Conners, Roger Sloan, Graham DeLaet, Adam Hadwin, David Hearn, and Nick Taylor as member of "Team RBC."
Most "Team RBC" members are expected to be in Hamilton this June.
Looking even further ahead there have been some positive developments regarding the 2020 Canadian Open.
As first reported by SCOREGolf and confirmed to Sportsnet, the members at Toronto's St. George's Golf and Country Club have voted 82 percent in favour of hosting the 2020 and 2024 Opens.
The club, located off Islington Avenue in the city's west end, last hosted the tournament in 2010. And while Applebaum isn't ready to commit to St. George's, a member at the club tells Sportsnet that a tournament chairman is already in place.
Applebaum would only say that Golf Canada has had "well developed" conversations with St. George's and the nearby Islington Golf Club. Due to size restrictions at St. George's, Islington was used as the driving range site for the 2010 Canadian Open, with players being shuttled between the two clubs.
Applebaum says Golf Canada has also continued to have good discussions with the City of Toronto and Mayor John Tory about traffic and public transit concerns.
In 2010 the city closed down parts of Islington Ave. and re-routed TTC bus service in order to accommodate the tournament.
With the 2020 tournament taking place in June as opposed to its previous date in late July, some of those concerns may be more difficult to accommodate this time.
But Applebaum says Golf Canada is pleased with developments thus far while conceding he would "like to see them move forward with some pace."
As for Glen Abbey, Applebaum says there haven't been any discussions between the 30-time Canadian Open host club and Golf Canada.
According to the Oakville Beaver, Oakville town council is taking a matter seeking the preservation of Glen Abbey to the Ontario Court of Appeal after voting unanimously in September 2018 to reject course owner ClubLink's development application to turn the storied course into a housing development.
But while Golf Canada is putting one golf course in the rearview, the organization has many reasons to instead look ahead with positivity.
"It's a super exciting time in Canadian golf," says Applebaum.