Under Armour Releases First Look At Spieth 3 Golf Shoes
Details

Category: Inside Golf
Published: 2019-01-29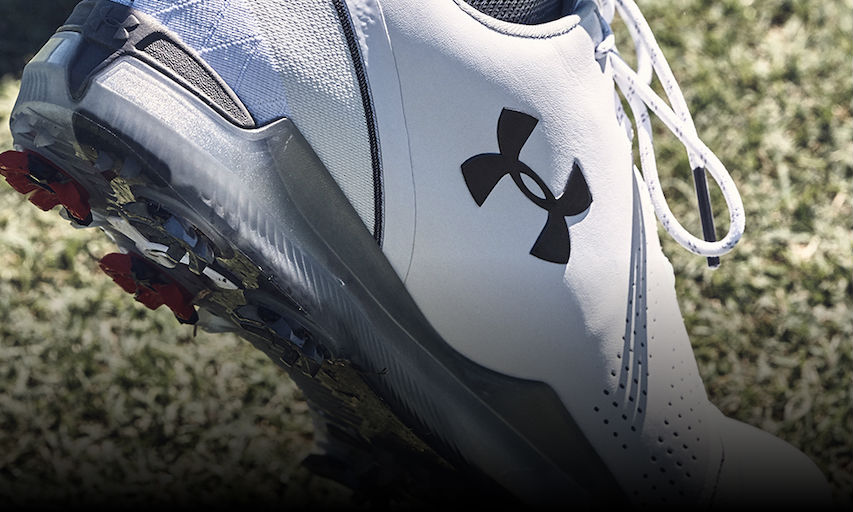 Unveiled on Tuesday, Jordan Spieth's new golf shoe is designed after Jordan's favorite worn out training shoes and laces that have seen brighter days
Considering Jordan is sponsored by Under Armour you would think he would pick up a new pair of trainers.
To Spieth and many the way those broken in gym shoes feel can't be beaten.
He has been wearing the same gym shoes for years.
"I wear them every day, a couple of them are like two or three years old, the laces are all messed up, but they're my favorite Under Armour shoes that I use in the gym doing the moves that I train for my golf swing," Spieth told GOLF.com.
For Jordan, it was to take fit, feel and lightweight materials from a training shoe.
Under Armour utilized a patented rotational resistance and traction system in the sole that grounds the foot, both vertically and horizontally, reducing the possibility for slippage at impact.
"My one concern when we went lighter was that there was no way it was going to be as stable because you're not weighed into the ground as much," Spieth said.
"I just wanted to make sure we did everything possible to make them as stable, if not more stable than the previous version."
The UA Rotational Resistance Spike (RST 2.0) and Softspike Silver Tornado found on the sole not only improve traction but lower the overall profile without impacting the putting green.
Under Armour's Spieth 3 will be available Feb. 1