Alberta Executive Pro Honoured As Best In Canada
Details

Category: Inside Golf
Published: 2019-02-04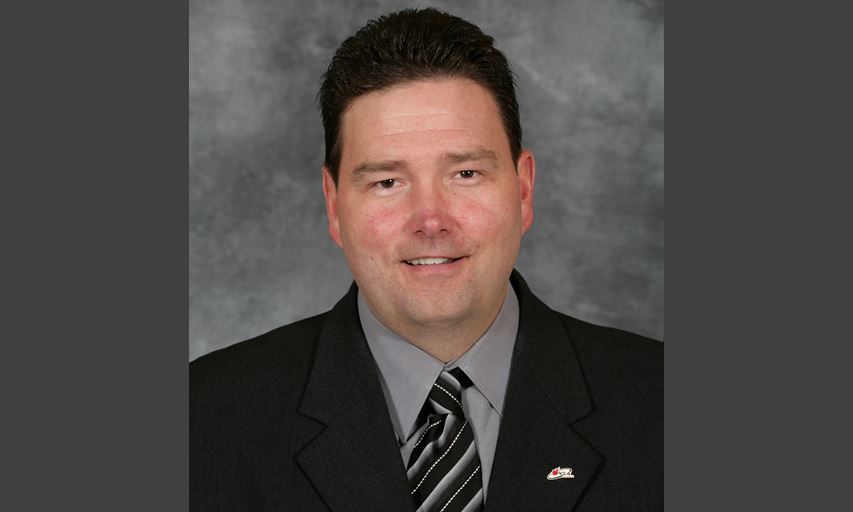 By GORD MONTGOMERY, Inside Golf
EDMONTON, Alberta — The best description of Canada's top executive golf professional in 2018 would best be summed up as a great businessman who's not a bad golfer either.
Alan Carter, the first-time winner of the Dick Munn Award as the country's top executive professional is above all a strong leader with outstanding business skills that have morphed him into an outstanding mentor in the golf industry.
Carter's run in the golf profession began early in life, he noted in a phone interview, say-ing he began as back shop kid in his early teens. Needless to say, he's come a long way since those early days in Ontario.
"I always enjoyed the sport from swinging the club as a kid. I always had talent for sports and once I started to work at a club, that was across the street from our house, started to play a little more, I enjoyed the atmosphere of working in that environment," he said of what drew him in, and kept him in this business. "I realized there was an opportunity from a business standpoint. I'm a business guy who happens to play golf pretty reasona-ble.
"I was lucky," he continued. "I got to work with former Ontario and Canadian Club Pro-fessionals of the Year and I started to embrace that golf club sort of culture. When you're around people that are essentially there to play a game … it's a wonderful atmosphere to be around."
After leaving Ontario, Carter came west to Alberta where he opened Heritage Pointe GC in Calgary before moving west again, and a bit north to head up the operation at the Fairmont Jasper Park Lodge, noting "I was one of the luckiest guys in the world spend-ing 20 years there." He's now the head honcho at the Edmonton Country Club.
No matter where he's stationed though, there was always one overriding factor in Carter's golf life: "Business was always what it was all about. The business was about looking after the players, be they members, resort guests or public players. I was able to do a decent job at that and helped lead the people (who worked under him) to success, no matter where I've gone."
Having worked in the industry for the past 39 years, Carter says he learned early on what being a club professional was all about — customer service. In his early days, he said his boss showed him the ropes, teaching him a business trait that has carried forth through to this day.
"Back in those days, when a member was interested in a driver on the first tee and he wanted to buy it, Irv (head pro, Lightstone) would throw me the keys to his car and say, 'Hey, go pick up this driver from Acushnet or PING,' or wherever. We'd have it back … we'd drive it out to him on the fifth hole, wherever. Iv did anything and everything he could to look after the people that played golf at his club," a habit that Carter himself has carried on to this day.
As to what tops the list of recent learnings, Carter stated that in reality nothing has changed.
"It's still all about training people properly. It's still about really learning and understand-ing the business of golf and hospitality and what it takes to properly motivate and lead quality people. Finding the best individuals you can to look after your guests and your members. It's understanding the business and what it takes to be successful. It's looking after the wants and needs of the members but doing that in a financially responsible man-ner."
As to his Alberta and Canadian Executive Professional of the Year awards that were be-stowed upon him for the 2018 season, Carter said he was both humbled and honoured to be recognized in these ways, especially since this was the first time this category has been recognized both provincially and nationally.
"I was luck enough in 2010 to win both Alberta and Canada Club Professional of the Year, and anytime your association and your peers sort of tell you that you're doing a good job, that goes a long way. Sort of makes you feel real good," he understated. "In this situation. when it's the first one for both, and when Alberta used to have almost as many executive pros as the rest of the country, but with almost 180 across the country now, there are a lot of us. I'm proud we have more and more PGA members that are now in senior positions across the country. That's a testament to golf people who are truly golf people looking after the golf operations.
"For my name to be at the top of that list, that's amazing. But I'm proud that we have so many of these people across the country in these roles. It makes for better operations. Yeah, we might have food and beverage operations (as well as other club amenities) but golf is still the essence of what we do. It's special to be recognized and it's a true honour to be the first," of many recipients to come of the Dick Munn Award.