Two Alberta Courses Look To Grow The Game By Taking It Easy On Parents' Wallets
Details

Category: Inside Golf
Published: 2019-02-04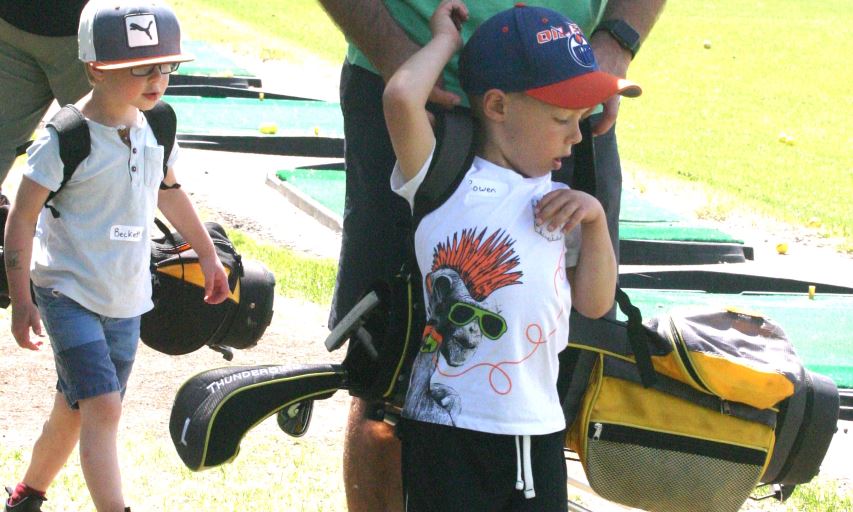 By GORD MONTGOMERY, Inside Golf
EDMONTON, Alberta — It's easy as a golf course operator to talk about "growing the game." It's quite another matter to actually do something along that line but that's the strategy behind the idea at two Alberta golf courses this coming season. The pair have lowered membership rates for junior golfers in an effort to attract young players to the game while at the same time making this idea attractive to their parents' pocketbooks. 
River Spirit GC in Calgary and RedTail Landing in Edmonton both realize the importance of junior golfers being part of their landscape, so they each chipped out junior memberships for as low as $250, all in, for the 2019 season. The idea came from different places at the two courses but in the end both work toward that goal of growing the game.
At River Spirit, the manager of golf operations, Leif Hanson, noted they'd be basically working from the ground up on building a corps of junior players. After all, over the past few years his course has often had less than a handful of members in this age bracket. The reason for that, he suggested, was partly due to price.
"When I came here, two years ago, a junior membership was like $700. Maybe that's why," the junior category had so few members, he pointed out, adding then that the cost has now dropped significantly as he pushes this idea forward.
For that bargain-basement pricing, the kids get more than one could imagine, even though there are a few restrictions. "For our under-12 group, on Friday, Saturday and Sunday they have to play with an adult and tee off in the afternoon. For the others (13-and up), they can't tee of until after 11 o'clock," Hanson explained.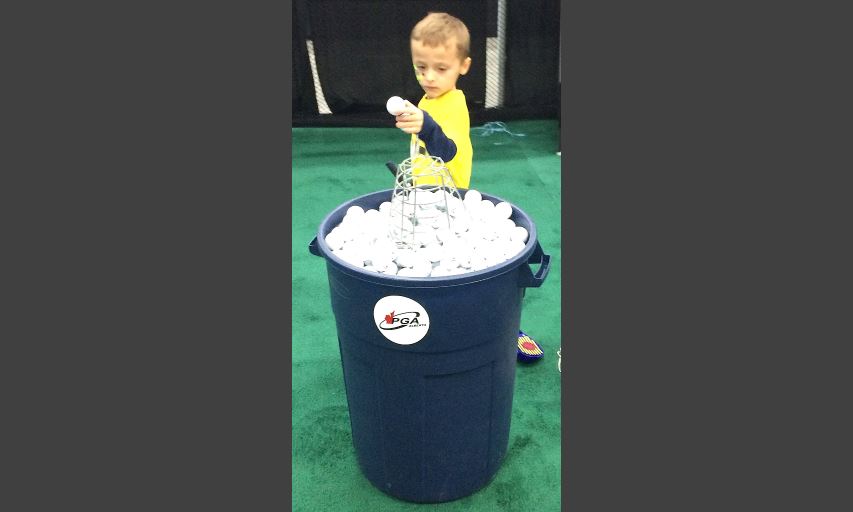 Youngsters Will Have Full Access To All The Amenities At Both River Spirit GC And RedTail Landing GC, Including Driving Range Balls And Putting Areas. (Photo/Gord Montgomery)
At RedTail Landing, head pro Joshua Davison noted that the groundwork for this junior membership idea had already been laid in an effort to bring more young players into their fold. He explained that the course holds nine junior-aged clinics each summer, with 24 kids in each, and those are always filled to capacity, so expanding the opportunity to al-low young players better access to the links-style layout was a no-brainer. His new junior rates will apply to kids aged from five to 15 ($250) and then up to 18 ($400).
Interestingly enough, that $250 cost is the same price Davison paid for his final year of junior golf in Vernon, B.C. over 20 years ago. This is all part of not only growing the game, Davison noted, but also encouraging young people to develop a love for the game, and sticking with it, with so many other sport entities looking to draw them in.
"We need to figure out where our future is coming from. We wondered if we could jump on the back of our junior camps and give the kids a junior league to play in, with a great golf course and a great practice facility, where they could continue to enjoy the game."
"In the Calgary market, our members are getting older and older every year," Hanson pointed out as to why juniors are so vital in this day and age. "If we don't encourage jun-ior golfers, then one day we're not going to have any golfers at all."
Both men said that they haven't received any sort of negative feedback to this idea, even though when all things are considered, some junior members may take away tee time slots from adult members, a former no-no in the industry. Davison in particular mentioned that his junior members will be aware of course management and etiquette especially when it comes to letting faster, better players move through.
As for Hanson's view of any downside to this idea, he noted, "I don't see a downside right now. As of right now, I'm not worried about this at all," especially since he's al-ready had good interest expressed in these junior memberships.
"I want these kids to play when they want to play," said Davison, who perhaps put the best spin on this idea by saying he hopes adult players/members enjoy having the young players sharing their playpen.
"Let's not be frustrated by the fact they're out there. Let's celebrate it. Be happy for them."
For more information on these great junior membership deals, contact Leif Hanson at River Spirit Golf Course (403)690-2873) in Calgary or Joshua Davison at RedTail Landing (780-890-7888) in Edmonton.