Portable Launch Monitor Voice Caddie Swing Caddie SC200
Details

Category: Inside Golf
Published: 2019-02-14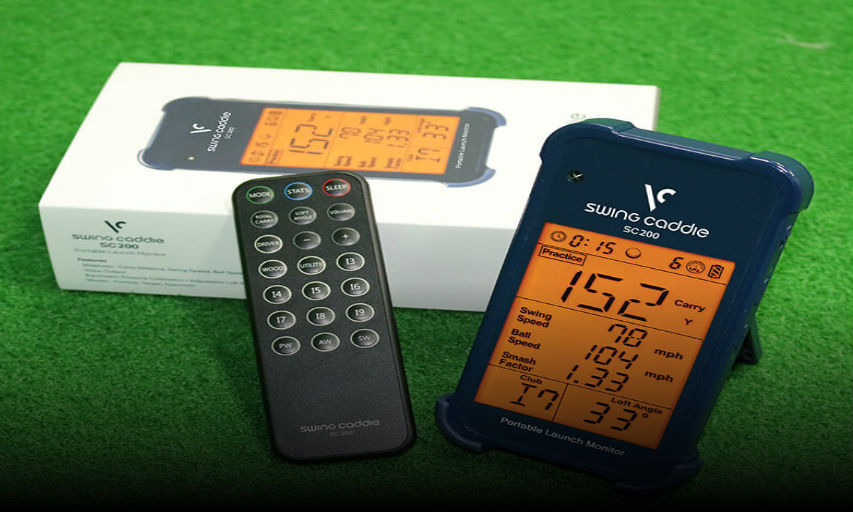 Who doesn't want a portable launch monitor the size of a phone?
The popular distance measuring devices company Voice Caddie has done it again with the SC200.
This is a personal portable launch monitor that you can take anywhere be it the range, golf course or golf simulators.
This device measures variables like Loft Angle Selectable, Voice Distance Output, Barometric Pressure Calibration, Carry Distance, Swing Speed, Ball Speed and, Smash Factor.
The SC200 also provides the golfer with different modes.
Practice Mode displays your shot distance, swing speed, ball speed and, smash factor while timing each shot played and recording how many shots.
Target Mode allows the golfer to set a target distance to test consistency.
Approach Mode sets random target distances to challenge accuracy.
It even comes with a handy remote to control from where you are standing.
To learn more or purchase a Swing Caddie 200 click HERE