Assistant Superintendent Follows in Her Boss's Footsteps
Details

Category: Inside Golf
Published: 2019-02-25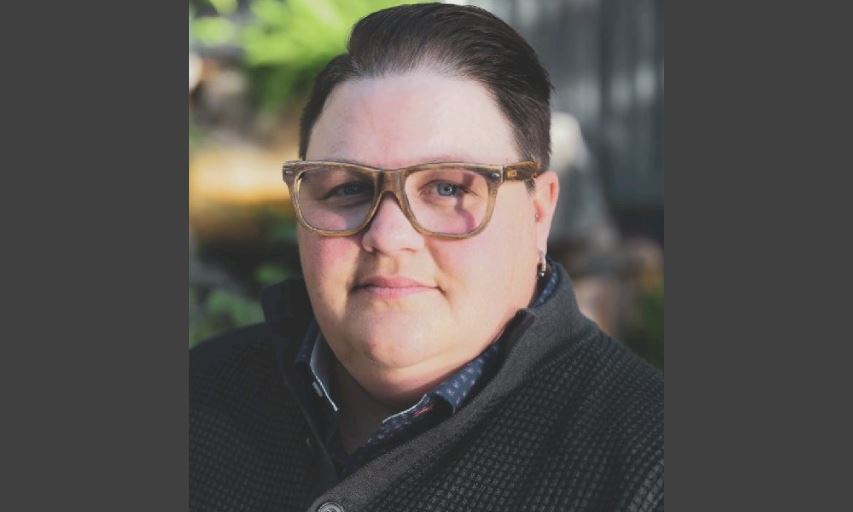 By GORD MONTGOMERY, Inside Golf
EDMONTON, Alberta — To a boss, there is little better than having your employees heed what you tell them and follow your example to the letter. Unless of course, it's having an employee duplicate your feat on a national stage.
That was the case for the duo of Keith Blayney and Karen Rumohr, from the Edmonton Petroleum G&CC, when the latter walked away with the CGSA/Toro Assistant Superintendent of the Year Award for 2018. That means she followed the path to the top in the footsteps of Blayney, who won the CGSA Superintendent of the Year title two seasons ago.
Speaking to her win, Rumour noted the grass-growing bug bit her fairly early in life.
"I got into golf at a young age. I liked all the working parts of maintenance department and I was lucky enough to get into a position where I had a female superintendent (Jenn Peckham; Pioneer Meadows), and she gave me a shot as an assistant. And the rest is history."
She agreed that it's not to common a sight in the golf world to see a female in the second-to-the-top role in looking after the grounds on a golf course.
"In the province there are a handful. I'd say less than 10. That's out of 170-some odd members in the CGSA Association. I think the reason is twofold. One, not many people look at it as a career.
"And, I think it's perception that in a lot of labourer positions, females can't do it. But in fact we can."
Rumohr emphasized that concept by saying the toughest challenge she's faced while entrenching herself solidly the industry is the "they can't do it," theory. She simply tosses that notion out the window however.
"I;m fortunate to have worked with a lot of co-workers who don't see it that way," including of course, Blayney. "There are lots of people in the industry that do see it that way though, and I think that's the biggest obstacle to overcome."
A member of the association since 2006, Rumour filled in the proper boxes when it came to being nominated, and then selected, for the award.
"The CGSA/Toro Assistant Superintendent of the Year award recognizes the specific achievements of a golf course assistant superintendent whose performance and contributions to the success of the facility go beyond those that would normally be expected. The award is presented to an individual who has contributed to his or her golf facility in a significant way and who has demonstrated professionalism, leadership, innovation and a team approach in their work," a press release read in part.
Blayney, who was unavailable for comment, said in that release, "Karen's passion for golf and her desire to be a leader in this industry has pushed her to excel in all aspects of our maintenance operation. Whether she is assisting the crew with their daily tasks or transforming some aspect of our operation for better efficiency, Karen can be counted on to get the job done. Being a woman in this male dominated industry pushed Karen to obtain her AAGS status shortly after it was initiated."
Her leadership shines through in her work with not only full-time staff but also those hired on to lend a hand in the busy summer months. And now, it's going even beyond young people coming into the industry.
"For anyone that wants to learn, I'm more than happy to talk about (the business)," she said. "As far as younger kids, we've recently started a program that's out of the States that connects us with elementary and junior high schools that use the golf course," as a learning centre and to promote their line of work.
Another misconception that any superintendent aces is that they do in fact have a wide-ranging educational background in agronomy that helps in their work. Rumohr studied at Olds College in Alberta where she picked up her certificate.
"It's more than mowing lawns. A big part of this job is leadership and coaching."
In speaking to this award and the fact Blayney also won one, Rumohr said, "Obviously Keith is a spectacular leader and the reason this department seems to succeed. To me, the award, to be recognized on a national scale is something that hasn't truly sunk in yet. But, it's a pretty spectacular honour and I'm humbled and extremely grateful of the recognition."
And one other thing — Rumohr is the first-ever female to pick up this award, showing that females are certainly up to the challenges this job presents on an everyday basis during the playing season.
---
About the Writer
Gord Montgomery is a member in good standing of the Golf Journalists Association of Canada. He is now in his 10th year of writing for Inside Golf. He can be reached at This email address is being protected from spambots. You need JavaScript enabled to view it.. He's also on Twitter at @gordinsidegolf and on Instagram at gordinsidegolf2.