The Golfers Speak! BC's Favourite Courses
Details

Category: Inside Golf
Published: 2019-02-25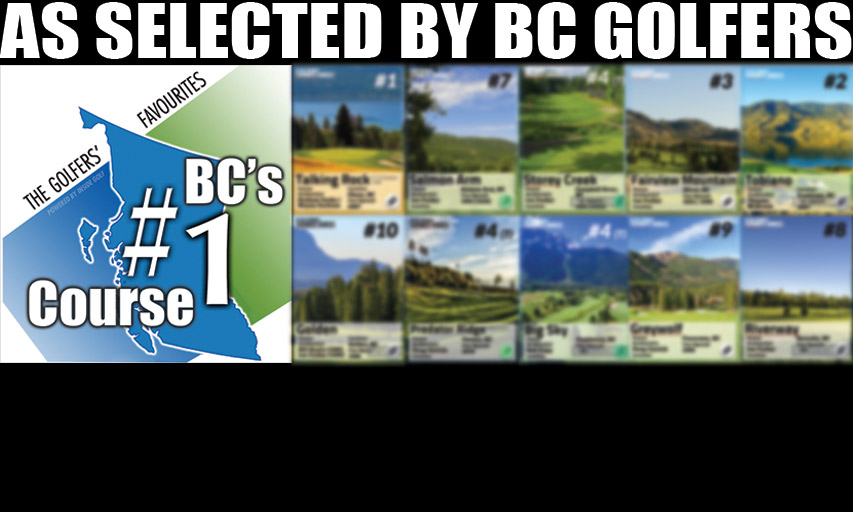 British Columbia Golf, in conjunction with publishing partner Inside Golf, has just completed the largest course ranking survey ever in the province.
More than 2500 golfers completed the six question survey which asked them to identify their favourite courses both from across the province and locally within their own region.
In this issue, we will announce the top ten public access courses from across BC. Through the rest of the golf season we will add the top-ranked courses in various regions plus the top private course and a few hidden gems that merit greater recognition.
While we won't spoil the top ten which you can see on the following pages, there are a few things worth pointing out. 
Among the architects, Les Furber came out on top with five ( three solo designs, one co-design and one redesign while Doug Carrick followed with two (one co-design and one solo design). 
The course that came out #1 was picked by more than 19% of participants (either as a province-wide favourite or runner-up. The runner-up was picked by 11%. To see the methodology for the province-wide rankings, click HERE.
Finally, of note, was that some courses that may have been viewed as "Hidden Gems" are clearly hidden no more. Three courses that earned the Hidden Gem designation in 2014 PGA of BC "Top Tracks" poll made it onto this favourite-in-province list... an impressive achievement.
Congratulations to these ten deserving courses!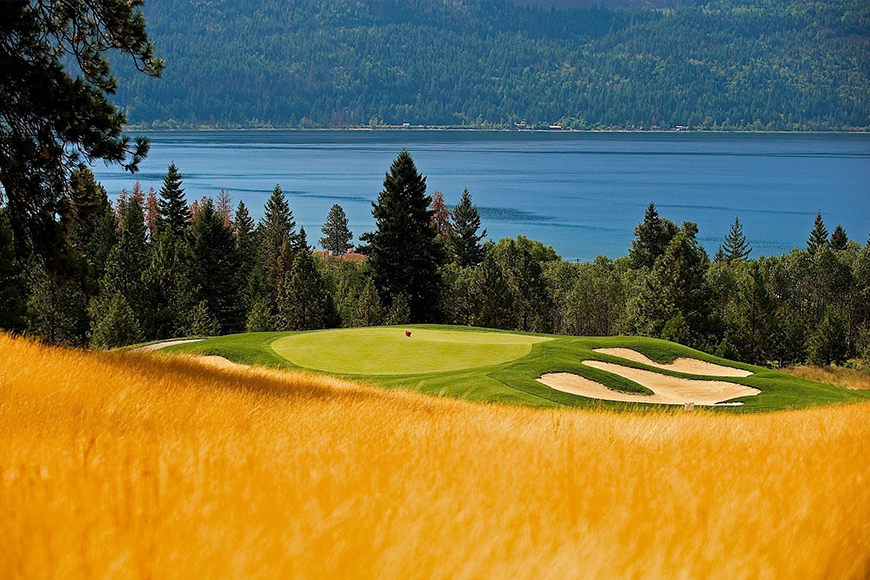 #1 Talking Rock
Course Architects (s): Graham Cooke / Wayne Carleton
Location: Chase, BC
Year Opened: 2007
http://www.quaaoutlodge.com
#2 Tobiano
Course Architect(s): Thomas McBroom
Location: Kamloops, BC
Year Opened: 2007
https://www.tobianogolf.com/
#3 Fairview Mountain
Course Architect(s): Les Furber
Location: Oliver, BC
Year Opened: 1925 / 1990
http://fairviewmountain.com/
#4 (T) Big Sky 
Course Architect(s): Bob Cupp
Location: Pemberton, BC
Year Opened: 1993
http://www.bigskygolf.ca/
#4 (T) Predator Ridge - Ridge Course
Course Architect(s): Doug Carrick
Location: Vernon, BC
Year Opened: 2010
https://www.predatorridge.com/
#4 (T) Storey Creek
Course Architect(s): Les Furber
Location: Campbell River, BC
Year Opened:1985 (1925)
https://storeycreek.bc.ca/
#7 Salmon Arm
Course Architect(s): Les Furber
Location: Salmon Arm, BC
Year Opened: 1984 (1928)
https://salmonarmgolf.ca/
#8 Riverway
Course Architect(s): Les Furber
Location: Burnaby, BC
Year Opened: 1993
https://www.golfburnaby.ca/riverway
#9 Greywolf
Course Architect(s): Doug Carrick
Location: Panorama, BC
Year Opened: 1999
https://www.greywolfgolf.com
#10 Golden
Course Architect(s): Bill Newis (1986)  Les Furber (1996)
Location: Golden, BC
Year Opened: 1986
https://golfgolden.com/