PGA of BC Partners With Great Canadian Gaming Corporation
Details

Category: Inside Golf
Published: 2017-06-23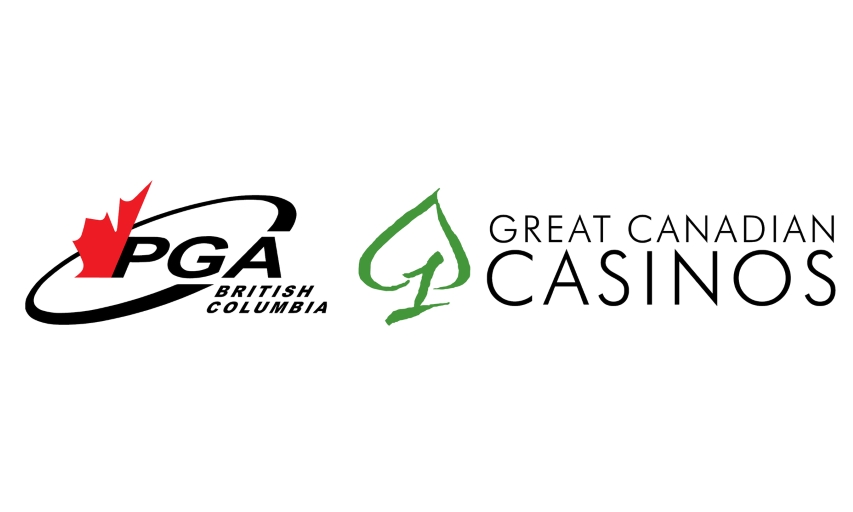 RICHMOND, British Columbia – The PGA of British Columbia is proud to introduce Great Canadian Gaming Corporation as the Association's newest Preferred Partner.
The arrangement will see Great Canadian Gaming Corporation support PGA of BC activities and initiatives over a two-year period in a Silver-level partnership.
With 10 premier entertainment destinations in British Columbia and a total of 22 across Canada and Washington State, Great Canadian is known for providing exceptional entertainment experiences that include gaming, live entertainment, thoroughbred and Standardbred racing, dining and much more.
"Just as PGA of BC members strive to make visits to their golf facilities memorable and fun for patrons, Great Canadian Gaming Corporation goes above and beyond to the benefit of guests at its renowned establishments," said Grant Gray, PGA of BC Business Development Manager. "That's just one reason why this exciting partnership is a great fit for the Association."
The PGA of BC's awards celebration is hosted annually in Richmond at the River Rock Casino Resort, Great Canadian Gaming Corporation's certified four-star, award-winning casino resort.
"We look forward to an expanded relationship with the PGA of BC," said Natasha Akerman, Great Canadian Gaming Corporation Director, Regional Marketing. "As many of our clients love to play golf, it is natural for us to work alongside those operating the province's many phenomenal courses."
---
About Great Canadian Gaming Corporation
Great Canadian Gaming Corporation is a Canadian-based company that operates gaming, entertainment and hospitality facilities in British Columbia, Ontario, New Brunswick, Nova Scotia, and Washington State. The Company has 22 gaming properties, which consists of 14 casinos, including a four-Diamond resort hotel in Richmond, British Columbia and a four-star hotel in Moncton, New Brunswick, four horse racetrack casinos, three community gaming centres and one commercial bingo hall. In total, Great Canadian locations house over 7,140 slot machines, 383 tables and employ approximately 5,800 employees from coast to coast. A key element of Great Canadian's business model is its commitment to social responsibility. "PROUD of our people, our business, our community" is Great Canadian's brand that unifies the company's community, volunteering and social responsibility efforts. Under the PROUD program, Great Canadian annually invests over $2.5 million in our communities, and in 2016, over 1,500 charitable organizations were supported by Great Canadian. In each Canadian gaming jurisdiction, a significant portion of gross gaming revenue from gaming facilities is retained by our Crown partners on behalf of their provincial government for the purpose of supporting programs like healthcare, education and social services. For more information, visit www.gcgaming.com.
About the PGA of BC
The Professional Golfers' Association of British Columbia is an association comprised of nearly 700 golf professionals who work at and operate golf courses, driving ranges and other facilities across the province. Its mandate is to promote and advance the game of golf, serving the needs of both its membership and the golf public through professional and junior golf development programs and high-calibre competitive events. The Zone Office is located in Richmond, BC. For more information, visit www.pgabc.org.