MNML Kickstarts a New 'Tech Integrated' Bag
Details

Category: Inside Golf
Published: 2019-04-23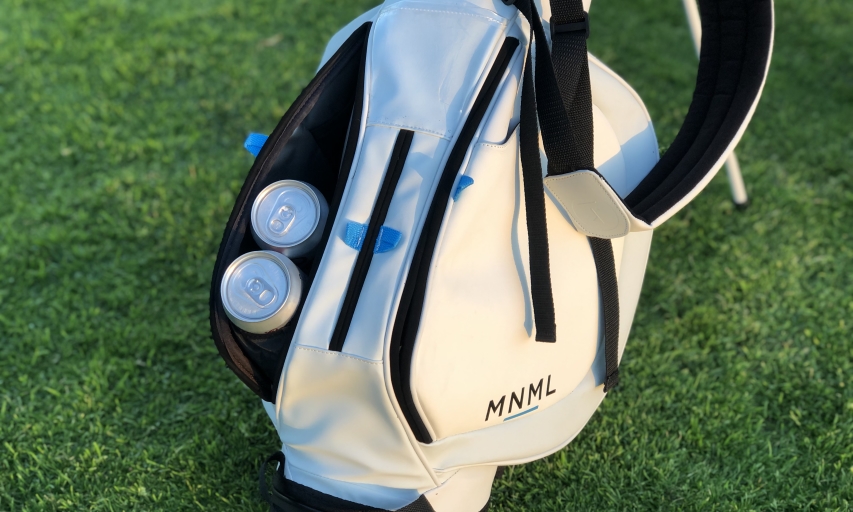 MNML Golf Co, founded in early 2019, has launched a Kickstarter campaign for their new golf bag with technology integration. Their patented "portal system" allows for solar charging of a phone and wireless speaker. The lightweight, 3.5lb bag is made from waterproof micro-suede and includes a phone pocket for recording your golf swing, a thermal cooler pocket, single-dual strap configuration, retractable stand, and magnetic (zipperless) closures.  The "version one" bag will come in black or white and be available with or without the "tech kit" (speaker, solar charger, cables).
The Kickstarter campaign is live until May 6 with a funding goal of $50,000. As of now the campaign is over 67% funded with over 100 backers. Upon completion of the Kickstarter campaign, an initial bag order will be placed and units ship within 90 days.             
---
About MNML
The founders of MNML Golf Co want to provide an upgraded alternative to the golf experience making the game more shareable, more social, and more casual. They have a showroom in Manhattan Beach, CA where they throw parties, hit balls into a simulator, and occasionally duck out for a surf or nine holes at the local muni.
MNML Golf Co's CEO, Sam Goulden, has over 20 years of experience in golf. From competing professionally and coaching, to his popular online coaching platform and, most recently, his work with creative aspects and features during the inception of the 18Birdies App.
Ali Esterly (Chief Creative), Bobby Wolfe (Relationship Officer), and Andy Gilkison (Head of Product) round out the team and provide creative and essential elements to the operation.
Visit www.kickstarter.com to make a pledge.