The Latest On The Bayview DCBank Open
Details

Category: Inside Golf
Published: 2019-05-01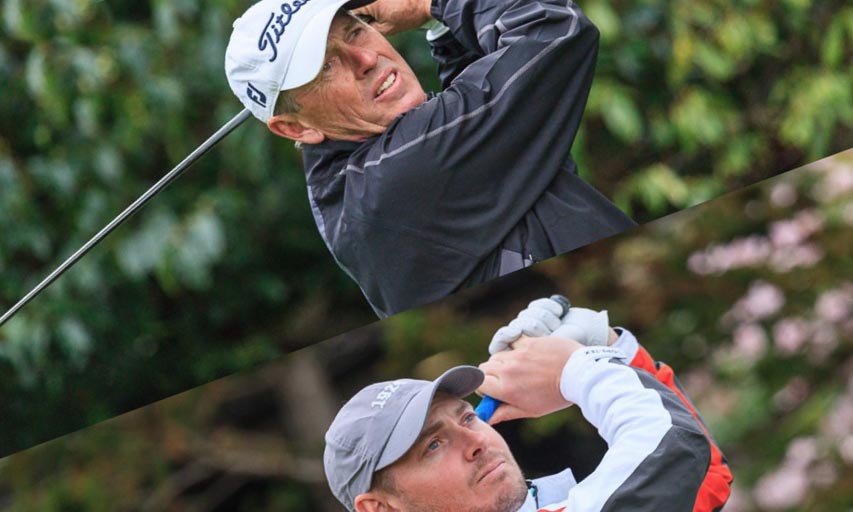 By Jeff Sutherland / iG - The PGA TOUR Canada's longest running tournament has a new date and some late-breaking exciting news...
With the move of the RBC Canadian Open to early June, there was a direct conflict with the Bayview DCBank Open and Tournament Director Keith Dagg was on the phone immediately getting the tournament dates changed (see associated story by Brad Ziemer HERE in the online version of Inside Golf Magazine (print versions free at most GCs).
This led to speculation about what would happen with the exemptions that the Mackenzie - PGA TOUR Canada had into the RBC. Historically the three entries went to the three top money earners to that point in the season but with the new RBC Canadian Open's much earlier date that would no longer make any sense.
Dagg (shown below) confirmed in a phone interview that he had been in talks with the Mackenzie - PGA Tour Canada's Scott Pritchard for a while about the winner in Victoria getting one of the RBC exemptions, "We had discussions with them and they were saying 'we might' but it was only recently that they confirmed."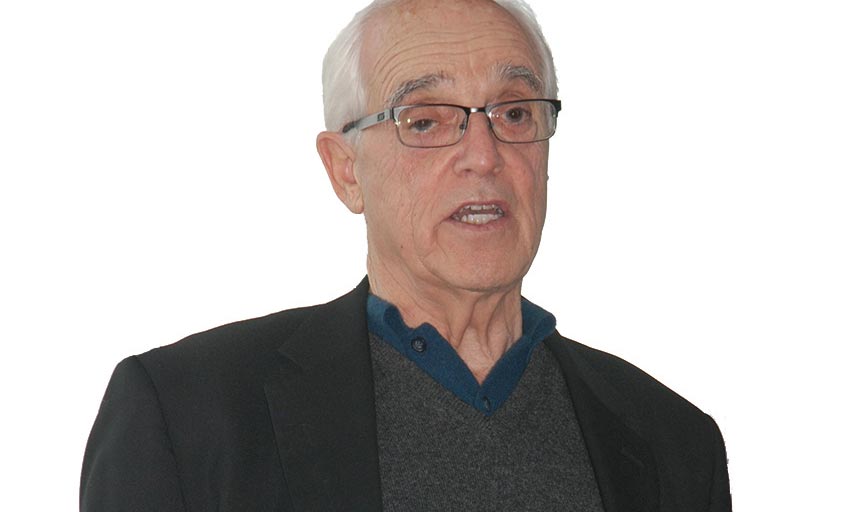 Dagg sees it bringing big dividends, "It will bring huge interest. And then you add in the possibility that one of our three exemptions from The Bayview Performance Tour could win. Right now, The Performance Tour has got some really good players. Five years ago Jim Rutledge almost won just losing narrowly in a playoff. "
It's the top professional and top two amateurs from the BayviewTour's points list who get the spots and as the Bayview Place DCBank Open gets closer, things are coming into focus.
After 12 events - with three remaining -  Professional Nate Ollis from Cordova Bay is leading by 515 points over Nanaimo's Zach Anderson who turned pro in the winter and by almost 1000 point lead over Jim Rutledge. It will take two more wins (Rutledge has won twice in seven events; Anderson zero in ten) worth 500 points each plus some poor finishes by Ollis for this to change. As we go to press, Zack is at Crown Isle for the PGA TOUR Canada q-School and in fourth place after round one so he may not need the exemption if that good play continues (see full story HERE)
The same is true for the two amateur spots. Kevin Kerrigan is 700+ points clear of Stephen Lecuyer who is also around 700 point s ahead of his closest competitor so it is unlikely that positions will change.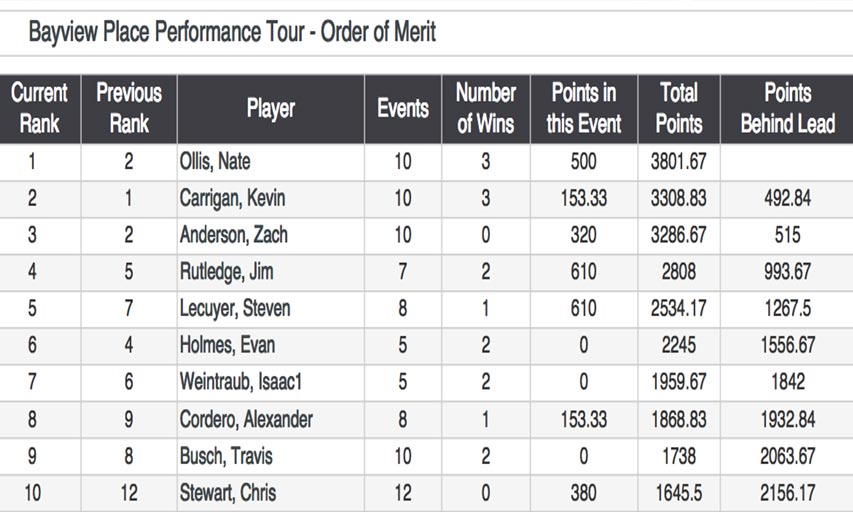 There are five more events with the final event going May 24th at Cordova Bay.
To find out more and to keep up either visit the facebook page (facebook.com/vikespt) or the tour website https://www.viclubpro.com/
To find out more about Inside Golf's coverage of the Bayview DCBank Open, read our magazine HERE