Many Of Canada's Top Young Players Set To Tee It Up In B.C. Women's Amateur Championship At Vernon Golf Club
Details

Category: Inside Golf
Published: 2017-06-28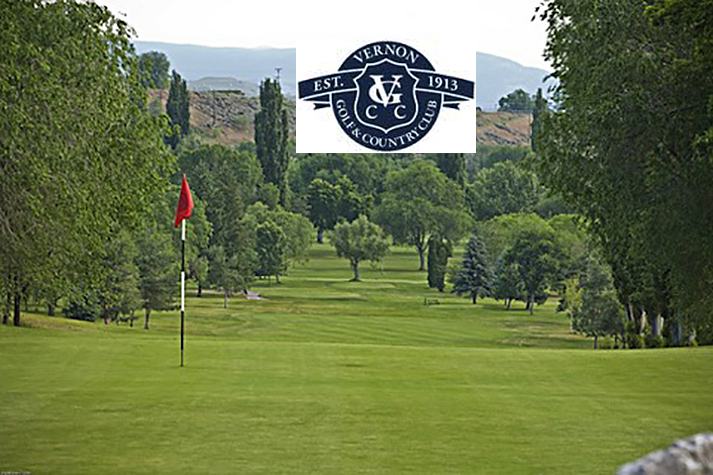 The Venerable Vernon Golf & Country Club Plays Host To This Year's B.C. Women's Amateur Championship Boasting An Incredibly Strong Field.
(Brad Ziemer/British Columbia Golf) — Keep it between the trees and below the hole. Those are the most basic instructions for Vernon Golf & Country Club, which plays host to the B.C. Women's Amateur Championship June 27-30.
Vernon is one of British Columbia's oldest courses, dating back to 1913, and many of its fairways are lined with Lombardy poplars and weeping willows. Stray off the fairway and you will have a decision to make.
"You will be able to recover from them, but you're going to have one of two options: over or under, and a lot of the trees are really too large to be able to go over," says head professional Brooks Jones.
"You're going to have to be able to hit some (recovery) shots, you are going to have to be able to hit a 5-iron 125 yards, something very low, where you are playing the contours to have the ball run and chase up."
But it's on the greens where the fun really starts at Vernon. Many of its greens have plenty of slope and avoiding three-putts is the key to posting a good score. "Whoever has put the most time in on these greens will have the best week," Jones says.
A new champion will be crowned in Vernon as Jisoo Keel, who won the event last year at Beach Grove Golf Club in Tsawwassen, is not in the field to defend her title.
This year's field features some of Canada's top players. All four members of Golf Canada's national team — Grace St-Germain of Ottawa, Jaclyn Lee of Calgary, Naomi Ko of Victoria and dual-citizen Maddie Szeryk of Allen, Texas — are in the field.
So are two members of the national developmental team, Chloe Currie of Mississauga, Ont., and Delta's Mary Parsons, who came second last year at Beach Grove. The 20-year-old Szeryk is Canada's top-ranked amateur player and is coming off a record-setting junior year with Texas A&M.
Her 71.24 season stroke average and 128 birdies were both Aggies records. She won the Dr. Donnis Thompson Invitational and finished tied for 13th at the NCAA Division I Championship, earning her First-Team All-American honours. "It is supposed to be a good field, so I am excited to play in it," Szeryk said in a telephone interview. 
Szeryk recently won the Women's Western Amateur Championship near Chicago, calling it one of the biggest wins of her young career. "There were a lot of really good players there and it's match play and it's a lot of golf," she said. "So to be able to win after that many holes was great. It was nice to come out on top."
Another top player in the field in Vernon is Kat Kennedy of Okotoks, Alta. Kennedy just completed an impressive collegiate career at the University of B.C. by winning the Canadian University/College Championship.
Vernon Golf Club, which boasts a membership of about 600, is no stranger to playing host to British Columbia Golf championships. Longtime Vernon member Jackie Little, who now plays out of Balfour Golf Club, won the B.C. Senior Women's Championship there in 2014. Abbotsford's James Lepp won one of his four B.C. Amateur Championships at Vernon in 2004.
"These events showcase who we are and it brings people from outside our area here," says general manager Julie Knobloch. "The members enjoy coming out and watching good golf. It never seems to be that disruptive and they don't seem to mind giving up the time to bring these events here."
Jones thinks the Women's Amateur may come down to the closing three holes at Vernon. No. 16, a long par 4, is the toughest on the course and features a large tree in the middle of the fairway. "I imagine that tree is going to wreak havoc for the women," Jones says. "It eats up great drives and it eats up mediocre drives."
The 17th is a tough par 3 and No. 18 is a shortish par 4, but has plenty of trouble. Vernon Creek runs down the right side of No. 18 and the approach shot to a sloping green is extremely narrow. The course is split by a CN Rail line.
Five holes -- called the 'Inside Five' by the locals -- are on the clubhouse side, with the other 13 on the other side of the tracks. "It doesn't get much traffic at all," says Knobloch. "We are lucky to see one train come through here a day, if that."
After opening later than normal following a severe winter, the course is in great shape. "Despite the abnormal weather patterns that we had, lots of snow this winter and cold for an extended period of time, we had better conditions than we normally have when we opened," Knobloch says. "The snow stayed and provided insulation, so we didn't get that freeze-thaw that can be so damaging. We were very fortunate."
CLICK HERE for live tournament scoring