Gord's Alberta Golf Notes: Spring is Finally Here!
Details

Category: Inside Golf
Published: 2019-05-16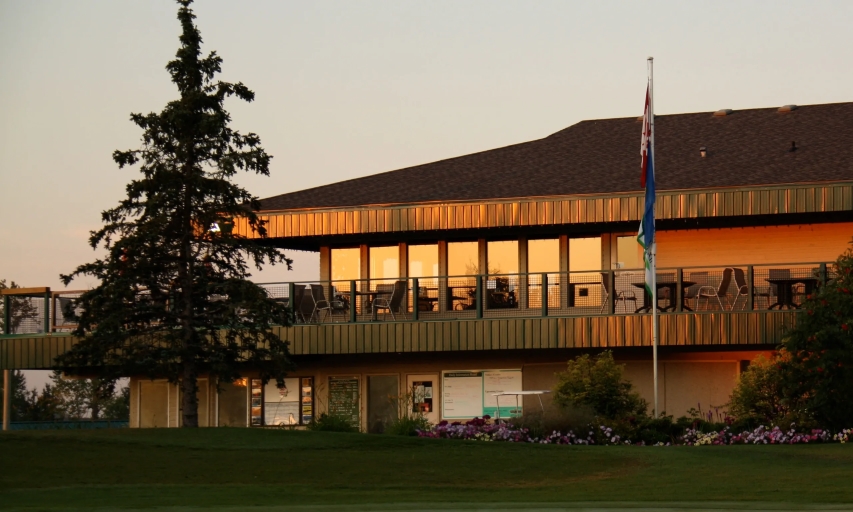 By GORD MONTGOMERY, Inside Golf
After a seemingly endless winter in Alberta, it appears Spring is finally here ... but let's not get too carried away. The weather never seems to really settle into great playing conditions until after the May long, so hang in there, keep the hand warmers handy, and let's get golfing!
The past couple of winters have taken a terrible toll on golf course grass in the greater-Edmonton area. Many courses have had to re-sod greens and even fairways to bring their playpens back up to par. Included in those is the Stony Plain Golf Course (@GolfStonyPlain) who have recently completed an overhaul of all 18 putting surfaces with hopes of being back on all of their signature greens by June 1.
Interestingly enough in relation to that same miserable wintertime freeze/thaw/freeze cycle over the past two years that has spelled doom and gloom for many, Stony's executive pro Jeff Cuthbertson said he found there was such a demand for turf this year that he had to hunt his grass down all across Western Canada. You see, besides Stony, other courses doing grass upgrades included Sandpiper (@golf_sandpiper) and Northern Bear (@NorthernBearG), both of whom also had putting surface issues and the private Edmonton Petroleum Golf & CC (@EPGCC) who had to replace a couple of their fairways.
Word is that Kananaskis (@KananaskisGolf) opened right on time this year, to some beautiful weather in the Rocky Mountains. Now back on all 36 holes again this year, they expect to be busy and that was shown on Day 1 of their online booking schedule back in March, when their system failed to handle the bulk of incoming calls. That was quickly addressed, GM Darren Robinson pointed out, and things are up and running smoothly now. There are, it's been noted, still some good early-season tee times available meaning there's no reason to skip playing these two fully-restored beauties (#playthek).
If you have a curiosity about taking up the game of golf but aren't sure how to get started, or how a CPGA professional can help you begin that process, here's a great way to taste what it's all about. The PGA On Wheels (@PGAofAlberta) will be in Calgary on June 15 at the All Sport One Day taking place at the Soccer Centre. The day begins at 10 a.m. and runs until 2:15 p.m. There will also be an event held at the Cottonwood G&CC on July 4 from noon until 6 p.m. These gatherings are held to help attract newcomers to the game and allow you meet some of the men leading the way for the PGA of Alberta. There's no cost and everyone is welcome at any of the sessions.
Another major upgrade is underway at a course near Edmonton, but this one has little to do with grass, except maybe growing more of it. The Ranch Golf & CC (@ranchgolfcourse) is eliminating around 60 per cent of its bunkers, both green side and fairway, in order to make the game just a little easier for newcomers and high handicap players. The thing is, the changes won't affect the better players as the sand that's being left in place will still be an issue for those players as it's generally out of range of the shorter hitters. As well, all the tee boxes on the par-3 holes at The Ranch are being levelled as they had taken a beating over the 30 years the courses has been open.
So now that Spring is here and the temps (no, not the wanna-be putting surfaces) are improving, it's time to dust off the sticks and head out to your favourite track to enjoy another great season of golf. If you have any golf news from anywhere in Alberta you think is important, email me at This email address is being protected from spambots. You need JavaScript enabled to view it. or follow and DM me @Gordinsidegolf and I'll see that it gets into my Gord's Golf Notes.
---
About the Writer
Gord Montgomery is a member in good standing of the Golf Journalists Association of Canada. He is now in his 10th year of writing for Inside Golf. He can be reached at This email address is being protected from spambots. You need JavaScript enabled to view it.. He's also on Twitter at @gordinsidegolf and on Instagram at gordinsidegolf2.