Gord's Alberta Golf Notes: Heffernan Leads the Pack; Pistorius Secures Mackenzie Tour Spot; PGA of Alberta Off to Great Start; Lee Out Due to Injury; Bearspaw CC Closes Down; Stony Plain Gets Back to Normal
Details

Category: Inside Golf
Published: 2019-05-30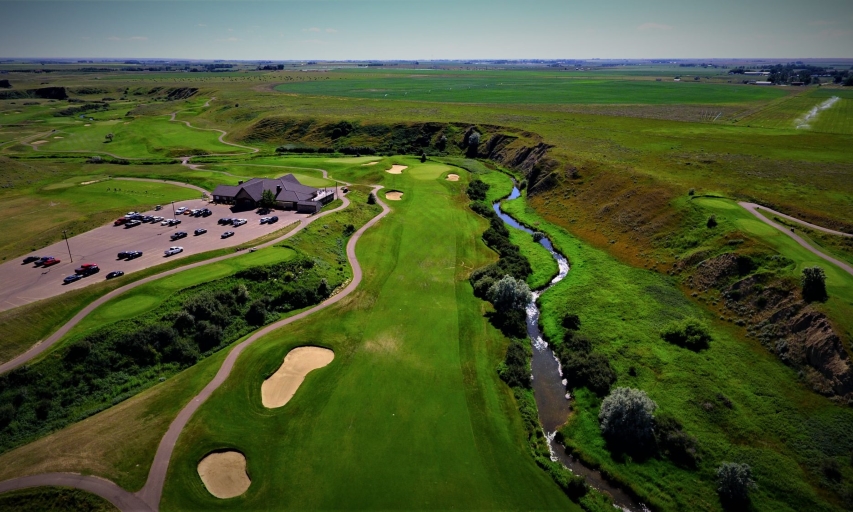 By GORD MONTGOMERY, Inside Golf
The talent in the PGA of Alberta ranks keeps showing itself in a great light. Leading the pack as of late has been Wes Heffernan, who not only got through the early stages of qualifying for the Canadian Open but also the U.S. Open on back-to-back days. As it turns out though, the U.S. Open's next stage will likely take precedence when it comes to teeing it up again. The reason for that? Both of the final stages are on the same day, leaving the Calgary golf pro with a tough decision. 
Albert Pistorius, from the Pinebrook G&CC, secured himself a spot in six of this year's PGA CANADA/Mackenzie Tour events after a fine session of qualifying rounds this past spring.
The PGA of Alberta tournament season is off to a great start, especially if you're a fan of playoff action. Of the two, one-day Golf Supply House Series events held thus far, it took extra holes to decide a winner in both. The first one went to Justin Stoski from the Lethbridge Country Club, who edged out Craig Gibson from Calgary's Sirocco GC, in an event at Henderson Lake in Lethbridge. Then, in another playoff, Gibson again came second at Highlands in Edmonton when Nick VanderMey from the host city's Windermere GC took him down. And, low scores were the order of the day in the Pro-Pro Scramble event held at the great new Serenity GC in Calgary, when hometown boys Riley Fleming and Scott Stiles from the National Golf Academy Dome teamed up to fire a 58, to capture a one-shot win.
Having done a bit of travel this spring, from top to bottom in the province, let me say the courses I played, six in Medicine Hat and three in Fort McMurray, are all in top-notch shape for so early in the year. I took a whole bunch of swings on the nine courses over seven days and have to say that my favourite (they were all good by the way) was Desert Blume in The Hat. An awesome, but challenging layout, that is a true test of links golf.
Calgary's Jaclyn Lee has seen her first season on the LPGA Tour interrupted by a wrist injury that has kept her out of action for a few weeks now. She reported on social media she has had some imaging done to try and find out what the issue is, and is waiting, likely not too patiently, to get back up to full strength.
It would appear that Bearspaw CC in Calgary may be in for a very, very quiet summer. The course ran into some cost overruns during a clubhouse rebuild and as such, closed its gates earlier this spring. Word is that the grounds are being looked after so that this great layout in west Calgary doesn't get overgrown, but the future of this private course, at present, remains unclear. 
In Stony Plain, things are about to get back to normal as the massive project of tearing up all their old greens and laying new sod is about to start paying dividends, both to the course and golfers. The proposed completion date was set earlier for June 1, but golfers are going to get an extra day of play on the new putting surfaces as the course, which has been using temporary greens since opening, is allowing the first putts to be struck on them on Friday, May 31. That's good news for the course that for years was well known for having some of the finest greens, both speed-wise and contour-wise, in the Edmonton area. 
---
About the Writer
Gord Montgomery is a member in good standing of the Golf Journalists Association of Canada. He is now in his 10th year of writing for Inside Golf. He can be reached at This email address is being protected from spambots. You need JavaScript enabled to view it.. He's also on Twitter at @gordinsidegolf and on Instagram at gordinsidegolf2.