Ellie Mae and MBA Opens Doors Foundation Announce Fundraiser in Conjunction with Ellie Mae Classic Community Pro-Am
Details

Category: Inside Golf
Published: 2019-06-06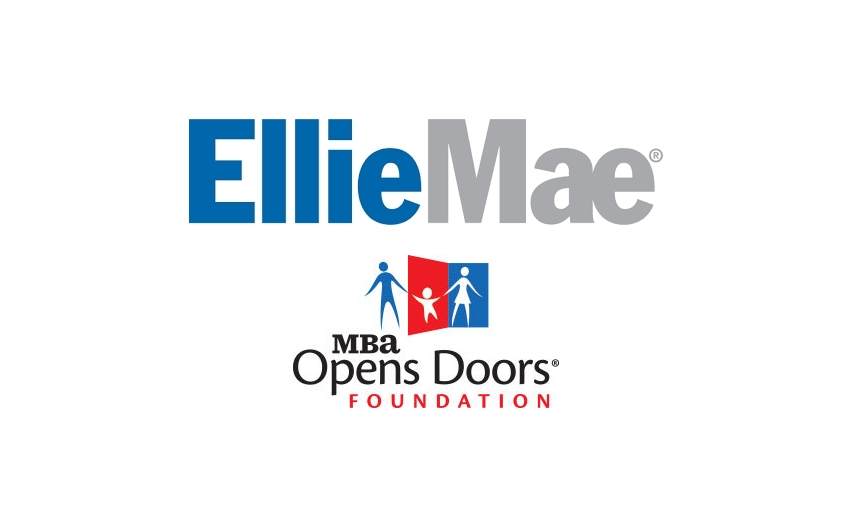 PLEASANTON, California — Ellie Mae and The MBA Opens Doors Foundation (Opens Doors) announced that the Ellie Mae Community Pro-Am, sponsored by HousingWire, will include a fundraiser aiming to raise US$100,000 for the foundation. The Ellie Mae Community Pro-Am is a part of the week-long Ellie Mae Classic Web.com golf tournament, taking place July 29 – August 4 at TPC Stonebrae in Hayward, California.
Interested participants can sign up for a Pro-Am team, other on-course sponsorships throughout the tournament, or simply make a donation to Opens Doors by visiting The Ellie Mae Community Pro-Am – Opens Doors campaign page. The Ellie Mae Classic will contribute US$25,000 to Opens Doors, and Ellie Mae will match donations up to US$25,000.
Opens Doors provides rental and mortgage payment assistance to families with critically ill children, allowing parents and guardians to be by a child's side during treatment, without fear of jeopardizing their home.
"We are fortunate that our mission of providing housing assistance to families with critically ill or injured children is shared across the mortgage industry," said Deborah Dubois, President of the Opens Doors Foundation. "Thanks to the Ellie Mae Classic and the gracious donations from Ellie Mae and leaders like Opens Doors Board Member Jim Deitch, we have the opportunity to raise the funds needed to help families across America who otherwise would have to make the decision to stay with their child during treatment or to go work to keep a roof over their heads."
Ellie Mae has served as the title sponsor for the tournament stop for the past four years, bringing together some of the world's best golfers, celebrities and professional athletes in other sports, including Golden State Warriors All-Star guard, Stephen Curry.
"We are thrilled to host the Ellie Mae Community Pro-Am at the Ellie Mae Classic for the second year," said Jonathan Corr, President and CEO of Ellie Mae. "This event brings together mortgage industry professionals from across the ecosystem for a great day of golf that ultimately benefits a fantastic cause. We look forward to reaching our goal of US$100,000 for Opens Doors."
Opens Doors has helped nearly 3,500 families from 48 states since 2012. Through the generosity of the Mortgage Bankers Association (MBA), which pays the operational expenses, Opens Doors is able to pass on 100% of donations received to families in need. Potential recipients of the grants are identified through the Foundation's ongoing relationship with 10 children's hospitals in Washington, D.C.; Boston; Dallas-Fort Worth; Houston; Denver; Northern and Southern California; Akron, Ohio; and Indianapolis. For more information about how to donate to Opens Doors or to participate in the Ellie Mae Community Pro-Am at the Ellie Mae Classic, visit https://give.mbaopensdoors.org/EllieMaeODF or contact Tournament Director Trish Gregovich at This email address is being protected from spambots. You need JavaScript enabled to view it..
---
About Ellie Mae
Ellie Mae is the leading cloud-based platform provider for the mortgage finance industry. Ellie Mae's technology solutions enable lenders to originate more loans, lower origination costs, and reduce the time to close, all while ensuring the highest levels of compliance, quality and efficiency. Visit EllieMae.com or call (877)355-4362 to learn more.