Gord's Alberta Golf Notes: Big Bucks at Greywolf; Lee Swings Back into Action; Bearspaw to Go Public; Stony Drawing Good Numbers; Small Pro Field at Alberta Open
Details

Category: Inside Golf
Published: 2019-06-14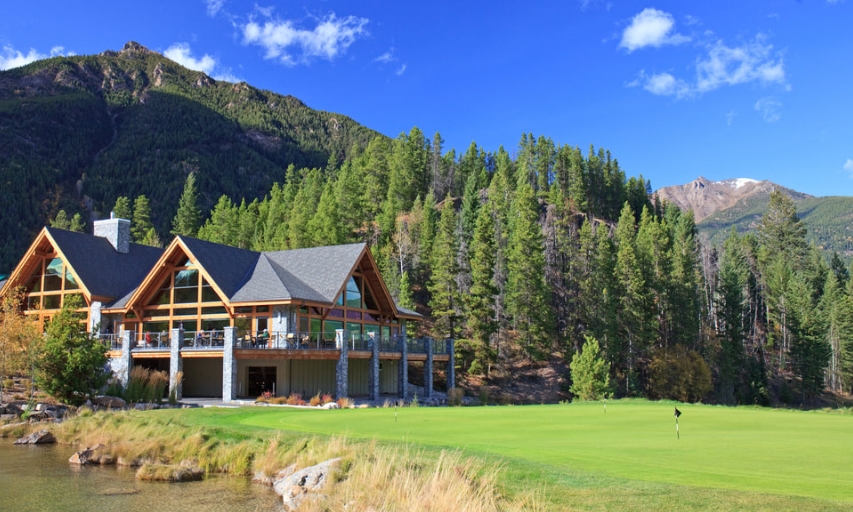 By GORD MONTGOMERY, Inside Golf
Talk about hitting the jackpot ... maybe. Since they're celebrating their 20th anniversary this year, Greywolf GC has decided to double down on that number. If you're good enough/lucky enough to drop your tee shot on their most famous hole down into the bottom of the cup, the shot is worth a cool $20,000. The course has announced that on June 20, someone has the chance to win that prize simply for writing a '1' on their scorecard on the famed sixth hole, Cliffhanger. Only a few tee times remain on this day so go to their website to grab a chance for a shot at that 20 grand.
Calgary's Jaclyn Lee has declared herself fit enough to return to play on the LPGA Tour. The rookie suffered a wrist injury earlier this season that has sidelined her for a while but now she's ready to return. And she'll do just that at the Meijer LPGA Classic for Simply Give in Grand Rapids, MI, on June 13-16.
Sticking in the Calgary area, it was announced that Bearspaw GC is alive and well … in a different sort of way. The Windmill Golf Group, under the leadership of Barry Ehlert, has said, online, that they are taking over the operation of what was once a private course in west Calgary, and making it public, at least for the rest of this year. When the club was in the private domain it ran into financial difficulties after attempts to rebuild the clubhouse exceeded budgetary reserves, thus forcing the course to lock its gates. Some staff were kept on-board in order to keep the beautiful track in tip-top shape and it appears that move paid off as Windmill stepped into the void to run things for this summer at least.
Up north in Stony Plain, things are going swimmingly, or is that swingingly?, well as they got back onto regulation greens. The course had suffered major ice damages to all the putting surfaces over the past two winters and they had been using temporary greens this spring. A decision was made to sod all 18 greens, plus their putting green, to bring them back up to industry standards. That was completed and the greens reopened on May 31 to outstanding numbers: The first day there were almost 200 greens fee players and later that first week, it was reported somewhere around 240 people teed off at the municipally-owned course.
The annual Alberta Open is taking place at Trestle Creek Golf Resort, located west of Edmonton. A field of 100, including top pros and amateurs, are in the field with the pros competing for a share of the $18,000 purse. The top pro will walk away with a prize of $5,000. In all, only 18 pros are taking on this three-day, 54-hole challenge with Calgary's Patrick Murphy, from the Glencoe, the top pro at minus-3 after day one. The overall leader after 18 holes is Camrose's Andrew Harrison at minus-4. The host course features some great risk-reward tests and playing as long as 7,200 yards long and with deep rough, it can present a stiff challenge for anyone who tests if out. 
---
About the Writer
Gord Montgomery is a member in good standing of the Golf Journalists Association of Canada. He is now in his 10th year of writing for Inside Golf. He can be reached at This email address is being protected from spambots. You need JavaScript enabled to view it.. He's also on Twitter at @gordinsidegolf and on Instagram at gordinsidegolf2.