Pukka Renews Partnership with The First Tee
Details

Category: Inside Golf
Published: 2019-06-20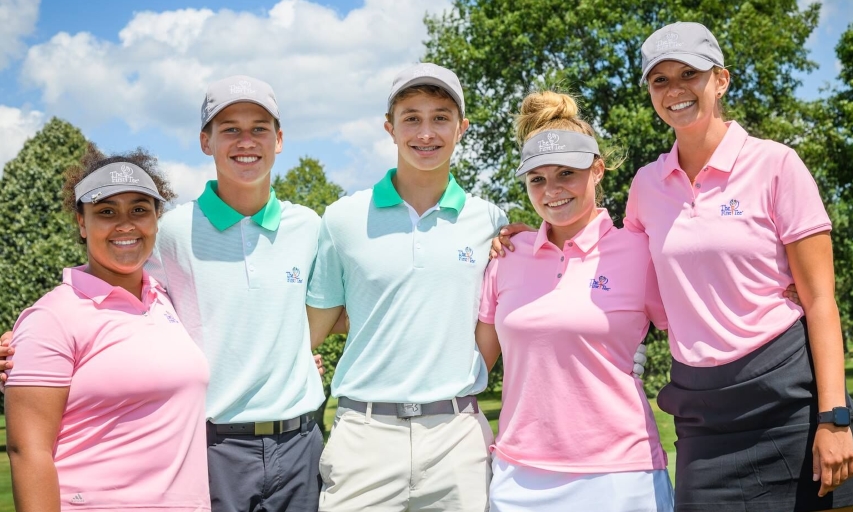 Pukka officially renews their partnership with The First Tee, a youth sports organization that introduces the game of golf and its inherent values to young people. In our second year of sponsorship, Pukka continues to value the vision of The First Tee and the passion they exude for the game of golf.  Pukka will be an official sponsor to their six flagship events across the country, starting with the John Deere Drive Your Future Academy event in June.  They will also support many chapter events across the country as the Junior Golf season gets underway.
The First Tee has a rich 20-year history helping to shape kids' lives with in-school and after-school programs that reinforce The First Tee's nine core values – honesty, integrity, respect, sportsmanship, perseverance, confidence, courtesy, judgement and responsibility — through the game of golf.  They offer programs at more than 10,000 elementary schools, 1,300 youth centers and 1,200 golf courses.  "As the game continues to get younger, continuing the partnership with The First Tee was a natural fit for Pukka," said Ryan Nolz, National Sales Director for Golf.  "They are such an integral part of junior golf and in growing the game.  We're very honored to be a part of their efforts!"
Pukka has continued to focus in on what the younger pros are wearing on and off the course – larger logos, vibrant colors, flat visors, raised embroidery and high crown silhouettes. Their upcoming 2020 collection that launches July 1,2019 will once again be unrivaled within the industry, as none of their competitors cater to the youth of this sport with their product line like Pukka.
---
About Pukka
Pukka® Inc is a designer, manufacturer and marketer of premium custom headwear in the Golf, Action Sports and Team Sporting Goods markets. Pukka stands for "original, first class, quality," which is displayed by unrivaled fit, superior materials and fashion-forward designs. For more information, please visit pukkainc.com or call
1-877-345-5110 to speak with a customer service representative. You can also follow Pukka on social media platforms via @pukkainc
About The First Tee
The First Tee is a 501(c)(3) nonprofit youth sports organization whose mission is to impact the lives of young people by providing programs that build character, instill life-enhancing values and promote healthy choices through the game of golf. With its home office at World Golf Village in St. Augustine, Fla., The First Tee reaches kids on golf courses, in elementary schools and at youth centers around the country.
Since its inception in 1997, The First Tee has grown its network to deliver programs in all 50 United States. In 2017, The First Tee reached more than 5 million kids through the game of golf.  The First Tee's Founding Partners are LPGA, the Masters Tournament, PGA of America, PGA TOUR and the USGA. Johnson & Johnson is The First Tee's Legacy Partner. Former President George W. Bush serves as honorary chair.