Ziemer's BC Golf Notes: B.C. Boys Shine at 3M Open; 117th Playing of B.C. Amateur Set for Big Sky; Parsons to Defend B.C. Women's Am Title at Nanaimo GC
Details

Category: Inside Golf
Published: 2019-07-10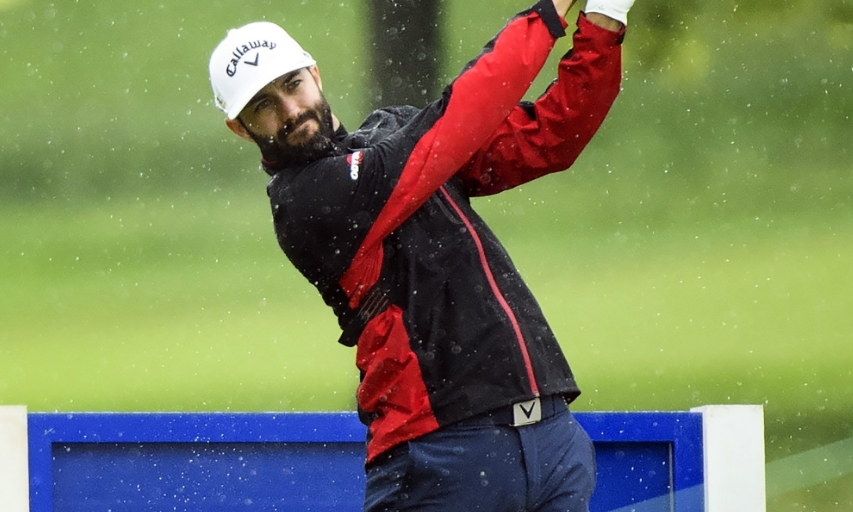 By BRAD ZIEMER, British Columbia Golf
Abbotsford's Adam Hadwin led the way with a solo fourth-place finish and fellow British Columbians Roger Sloan of Merritt and Adam Svensson of Surrey both tied for 15th at the PGA TOUR's inaugural 3M Open in Minnesota.
Hadwin had a share of the lead early on the back nine and went on to register his fifth top 10 of the year. He finished the event at 18-under par, three shots behind winner Matthew Wolff of Simi Valley, Calif. Hadwin jumped 12 spots on the FedEx Cup points list to 37th. Hadwin has now registered eight top-five finishes in his PGA TOUR career.
Sloan went a long way toward clinching his exempt status for the 2019-20 season with his tie for 15th finish. He jumped from 116th to 107th on the FedEx list. The top 125 after the end of the regular season remain exempt next year. With only four events left in the regular season, Sloan seems a virtual lock to finish inside the top 125.
Svensson's T15 finish was the best of his rookie season on the PGA TOUR. He moved up 15 places to 169th in the FedEx standings. Abbotsford's Nick Taylor also made the cut at the 3M. Taylor tied for 46th at 10-under par but dropped two spots on the Fed Ex list to No. 110.
Sloan, Svensson and Taylor are all in the field for this week's John Deere Classic in Silvas, Ill. Hadwin is taking the week off before he plays in the Open Championship at Royal Portrush in Northern Ireland.
EYE ON THE SKY
A new B.C. Amateur champion will be crowned this week at Big Sky Golf Club in Pemberton. Last year's winner, Richmond's Chris Crisologo, will not defend the title he won last summer at Rivershore Golf Links in Kamloops.
The 117th playing of the B.C. Amateur Championship begins Tuesday at Big Sky. Past champions in the field include 13-time winner Doug Roxburgh of Vancouver. Roxburgh will be making his 53rd appearance in the B.C. Amateur. He has only missed the cut two times.
Victoria's Nolan Thoroughgood, who won the 2016 B.C. Amateur as a 15-year-old, and Esquimalt resident Bryan Toth, who won the 2008 championship, are the other past champions in the field. Twenty-eight players were added to the field Sunday via a supplemental qualifier. Keith Ng of Richmond topped the field with a one-under 71.
PARSONS DEFENDS
The B.C. Women's Amateur Championship is also being played this week at Nanaimo Golf Club. Delta's Mary Parsons will be on hand to defend the title she won last year at Golden Golf Club.
Three-time champion Christina Proteau of Port Alberni is the only other past champion in the play. Last year, Parsons beat Proteau by 11 shots to win the title.
WELL DESERVED
Congratulations to Lynn Benedictson, one of the unsung heroes of the British Columbia golf community. The Comox Valley resident received a Distinguished Service Award from British Columbia Golf at a dinner last Thursday night at Nanaimo Golf Club. Benedictson has been a tireless supporter of junior golf in the province and has served as a longtime rules official at tournaments throughout the province.
THIRD AT SAHALEE
Richmond's Chris Crisologo finished third at last week's Sahalee Players Championship. Crisologo's one-over total was eight behind winner Joe Highsmith of Lakewood, Wash. Victoria's Jeevan Sihota and Henry Lee of Coquitlam tied for 22nd at 10-over par.
OH BROTHER
Crisologo and younger brother Michael Crisologo are playing in this week's PNGA Men's Amateur Championship at Tacoma Country & Golf Club and Chambers Bay. After 36 holes of stroke play, the top 64 players in the 168-man field will advance to match play. The championship match goes Saturday at Tacoma C&GC.
LOW CANADIAN
Riley Wheeldon of Comox earned low Canadian bonus bucks for the second time on the PGA Tour Canada-Mackenzie Tour circuit this year. The former B.C. Junior champion tied for eighth at the Mackenzie Tour's Windsor Championship. His 18-under total was just two shy of winner Dawson Armstrong of Valdosta, Ga. As low Canadian, Wheeldon earned a $2,500 bonus from Canada Life.
Langley's James Allenby tied for 20th at 15-under par. Allenby, at No. 12, is the low Canadian on the Mackenzie Tour money list.
CHIP SHOTS
Yealimi Noh, who won last summer's Canadian Women's Amateur Championship at Marine Drive Golf Club in Vancouver, had an impressive LPGA debut. The 17-year-old Californian tied for sixth place at the Thornberry Creek LPGA Classic after getting into the field as a Monday qualifier.