Gord's Alberta Golf Notes: Albertans Take Spots in Pro and Amateur Tours; Hail Storm Rolls Through Edmonton; Mickelson GC in Calgary
Details

Category: Inside Golf
Published: 2019-08-08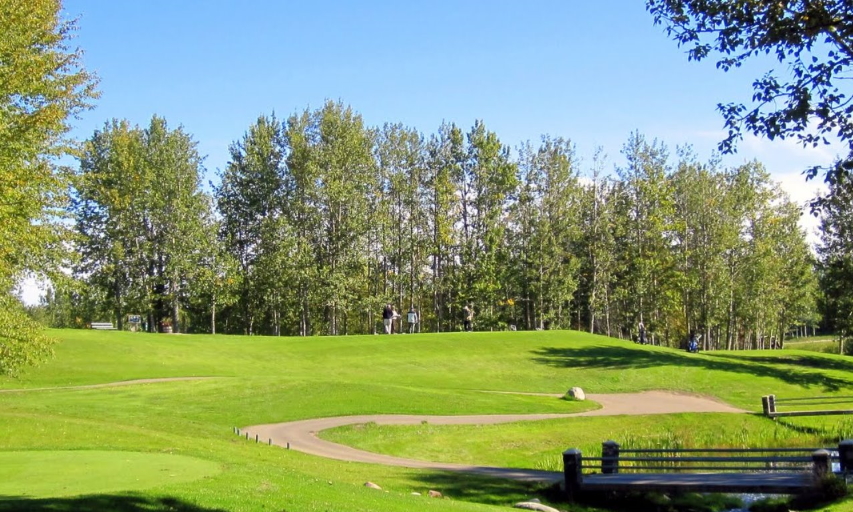 By GORD MONTGOMERY, Inside Golf
With the rain finally easing in North-Central Alberta, at least for a few days, a lot of tournament action has taken place, including amateur and professional events. Leading the way has to be the win by Ontario's Taylor Pendrith, who captured the title this year at the Mackenzie Tour PGA TOUR Canada event in Edmonton, the 1932byBateman Open. His win marked the first time a Canuck has walked away with a win on this tour since Adam Cornelson did the same thing back in 2016. This year's event took place at the Edmonton Country Club. Pendrith, who vaulted nine spots up the leaderboard on the final day firing a course record 62 finished the 72-hole event three shots clear of runner-up Lorens Chan. The next closest Canadian was Edmonton's Wil Bateman, who posted a final round 67 and moved up nine spots in the final standings to finish T10.
In amateur competition, the Derrick Golf & Winter Club in Edmonton hosted the Alberta Senior Men's Open, where that event came right down to the final hole to decide a winner. Despite birdieing the 16th and 17th holes on the final day, Edmonton's Bryan Laubman couldn't overtake Red Deer's Ken Griffith, who dropped a key birdie putt on the 18th to claim the title. In the Super Senior end of the event, it was no surprise that Frank Van Dornick, from Camrose, captured the title, edging out Calgary's Peter Major in a one-hole playoff.
Other than causing thousands of dollars of damage to automobiles and homes, a major hail and rain storm, complete with a tornado watch, that rolled through the Edmonton area on July 31, had little impact on local golf courses that were in its path. One of the first golf courses to be impacted by the storm was Cougar Creek Golf Resort, where head professional Jake Behiels said while it rolled through it didn't cause much damage. "We got some hail but it wasn't very big but we got a lot more water," on a course that was already soaked. In Stony Plain, it was much the same case as the storm rolled eastward toward Edmonton. There, head professional Robb James noted that the strong wind that accompanied the onslaught of ice and water saved them from lots of damage, noting the hail came in at a slant rather than straight down and as a result didn't pile up. "For us, it was mainly a maintenance thing the next day," he explained about grounds crew members mopping up afterwards. As for the Links at Spruce Grove, which also found itself in the storm's path, the damages on the course were minor. The rain that came with the sudden storm though soaked the fairways of the popular layout, and up to Aug. 7, it was still cart path only for motorized traffic.
While the new Mickelson National GC in Calgary is only half-open at present, that doesn't mean it's not seeing people test driving what's there. The highly acclaimed property, on the western outskirts of the city, has opened up its doors to anyone wanting to see what's been done to this point, through a system of preview play. If interested, go to their website at mickelsonnational.com to book a tee time. There is no fee but a donation to a charitable cause would be appreciated. As of August 5, there were seven weeks remaining in this special offer. To date, word is that the layout is outstanding and dozens of golfers have taken advantage of this unique offer presented by Windmill Golf.
---
About the Writer
Gord Montgomery is a member in good standing of the Golf Journalists Association of Canada. He is now in his 10th year of writing for Inside Golf. He can be reached at This email address is being protected from spambots. You need JavaScript enabled to view it.. He's also on Twitter at @gordinsidegolf and on Instagram at gordinsidegolf2.