Mickelson National Will Be Something Special, Ehlert Promises
Details

Category: Inside Golf
Published: 2019-08-13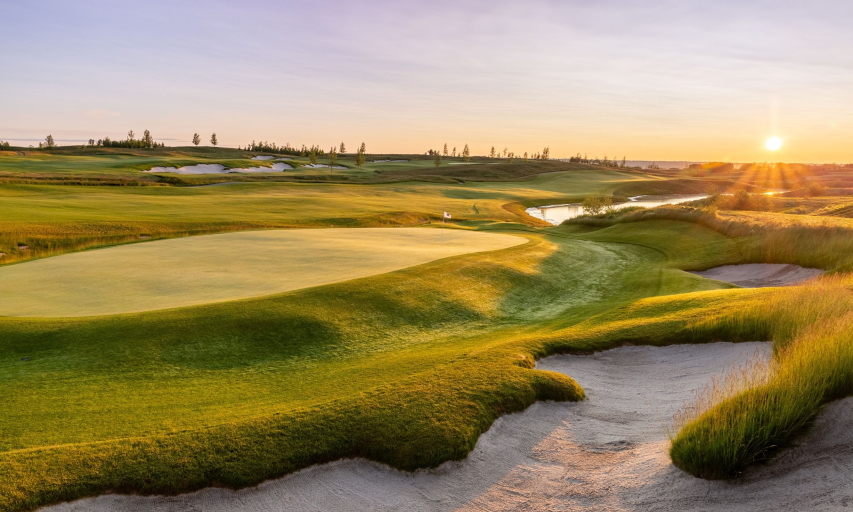 By GORD MONTGOMERY, Inside Golf
CALGARY, Alberta — When all is said and done, and millions of cubic feet of earth pushed about on the western outskirts of this city, golfers are going to be treated to something at Mickelson National Golf Club like they've never seen before, at least in Canada.
And for now, this soon-to-be private layout is open to the public to test drive. Speaking to that offer, Barry Ehlert, who lured Lefty, the famed Phil Mickelson, up to Calgary to construct this new golfing playground said, "This course will be private, very private, on a go-forward basis beginning next year. There are clubs that are private and then there are clubs that are private, quote, unquote, and different variations of that. But we also know during the process of building this club, which has been going on 13 years, there have been a lot of people that have followed the process. I just felt it was a good idea, for a lack of a better term, of saying "thank you" to the people that have supported us along the way."
Ehlert, the owner of Mickelson National and the man behind the Windmill Golf Group, explained that this "free" play idea is actually a situation where those lucky enough to set foot on these pristine fairways and greens can support a local organization, PREP (Pride, Respect, Empowerment, Progress).
"It's important to do something substantial. I thought for a long time what that might look like; there are so many organizations in need of help. PREP is near and dear to my heart," he continued about the selected recipient. "It's a school program that teaches young kids up to their teenage years, that have Down syndrome. I just felt like there was a unique opportunity here. We've just encouraged people to make a donation in lieu of a green fee," after their complimentary round at Mickelson National.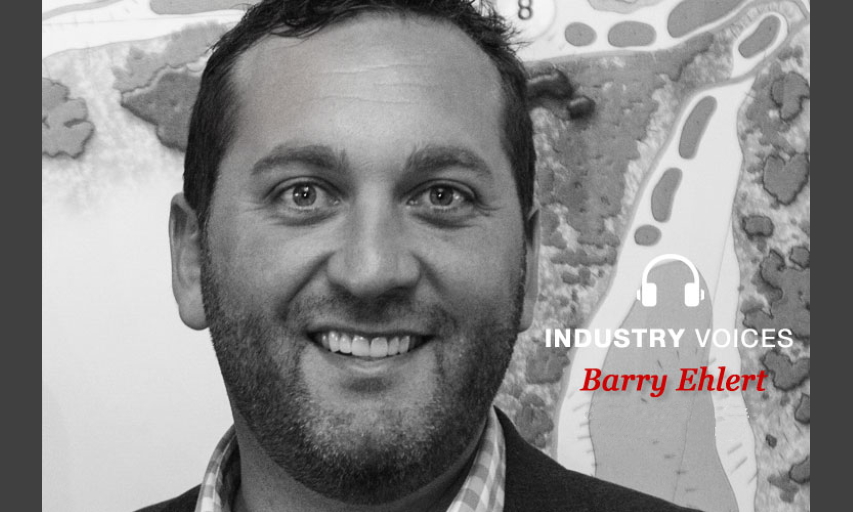 This Course, Open To The Public Only Until The Fall, Is One-Of-A-Kind In Western Canada, And Perhaps In All Of Canada, Says Barry Ehlert, The Man Behind The Project.
Further to those donations, and no green fee per se, Ehlert noted, "I thought about this long and hard. A lot of people questioned why we didn't charge 50 bucks or some number. I felt that would actually devalue the product. It wasn't about money but along the way we could raise some money for a really neat organization."
The response to the idea of golfing for nothing on a world-class track surprisingly took a while to catch on. But, Ehlert thinks there's a reason for that — people wanted to play as much of the new course as they could before it becomes private.
"I actually thought initially that's what would happen," he said of the expectation of the tee sheet being jam-packed from the beginning of the free play offer. "But it hasn't and there are reasons for that. When we first opened there were just four holes in play and people were only entitled to one opportunity for a preview round. With that, and people knowing we'd be opening more holes as the weeks went on, people were sitting back knowing they were only going to get one chance. Now, we're up to 10 holes and we're seeing that dawn to dusk play. It's busy. The response,the energy, has been through the roof."
Sometimes though, procrastinating is costly. It's likely that not everyone hoping to get onto Mickelson National at this stage of the game will as this offer won't be extended beyond this golf season. So those that have waited to sign up, hoping for as many playable holes as possible, may have waited too long.
"I think several people are going to end up kicking themselves," for having missed this opportunity noted Ehlert. "But I'll be quick to point out there were lots of times in June, even into July for a while, that people could have taken."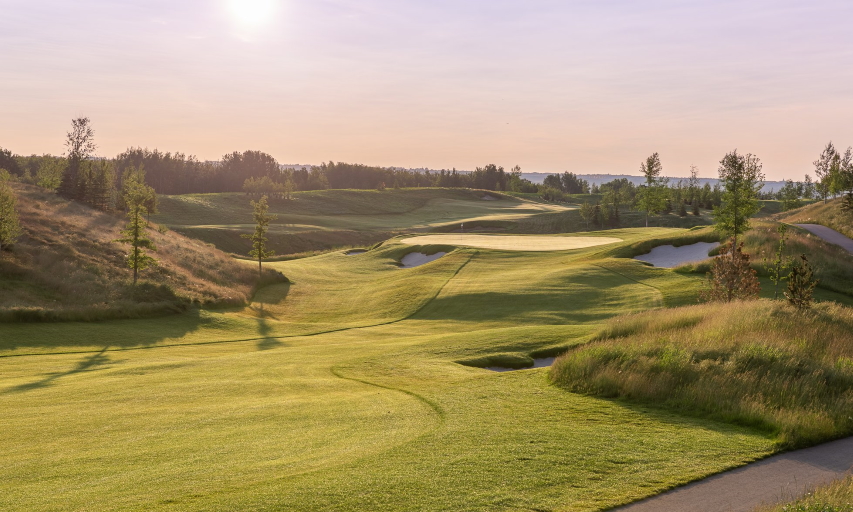 With Elevation Changes All Over And A Design Not Seen Before, Mickelson National Will Be Set To Open Its Doors To Its Members In 2020. (Photo/Mickelson National Golf Club)
As to what folks are finding once they tee it up here, it's an unbelievable experience, continued Ehlert. "Of course I'm very biased but I don't think people will see another golf course built like this again in Canada. I don't want to say there won't be any other golf courses as spectacular, or as good, but I'm not sure they'll be build this way. The way the golf course has been built, the land that was provided, the amount of material moved to make it like the land had always been there. Frankly I don't think another person will get the support we got," to put such a facility into place. "From that perspective, I think it's going to be very special. I don't think there are any golf courses that compare to this, in Western Canada for sure and maybe in Canada."
Over two million cubic feet of soil was moved at Mickelson National to create this masterpiece that features manufactured ravines, elevation changes galore, and a recirculating creek, all of which Ehlert notes, "Look like they've been there since the Ice Age," and because of that,"there are really no signature holes. All 18 holes can stand on their own two feet."
So, all that being said, if you haven't booked a time to tour this golf gem that's coming to life each and every day, now's the time. You see, tee times aren't determined through a lottery system but rather simply by registering online. From there you'll receive information on how to go about booking a time to play. "If people are diligent they'll certainly get onto the golf course."
Where all this leads, it's hoped, is to more people signing up for a membership at the exclusive design. "Without question we're getting requests for additional information," about becoming a member, said Ehlert, who still wants as many people as possible to see this track before it becomes a private domain.
To register for a tee time go to previewplay.mickelsonnational.com.
---
About the Writer
Gord Montgomery is a member in good standing of the Golf Journalists Association of Canada. He is now in his 10th year of writing for Inside Golf. He can be reached at This email address is being protected from spambots. You need JavaScript enabled to view it.. He's also on Twitter at @gordinsidegolf and on Instagram at gordinsidegolf2.