PGA of BC Launches Championship History Hub
Details

Category: Inside Golf
Published: 2019-11-12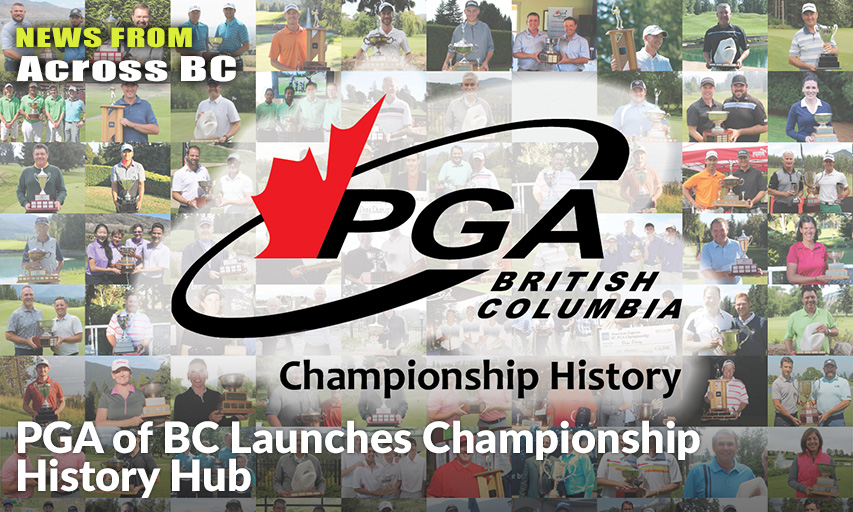 By THE PGA OF BC
RICHMOND, British Columbia — The PGA of BC is proud to launch its Championship History hub, a new feature of the Association website. 
The PGA of BC currently conducts eight championship events each season, providing an opportunity for Golf Professionals to compete against their colleagues in a variety of settings and formats. Our Championship History hub centralizes the results from all of these events in the Association's modern era (1970-present).
Each championship's page lists the winners and host venues for each year, with additional information including winning score, runners-up and more where available. 
Although the Association's record-keeping from recent seasons is quite detailed, information from past years for some events are incomplete. We encourage our membership and others within British Columbia's golf community to contact the PGA of BC administration office or email This email address is being protected from spambots. You need JavaScript enabled to view it. to provide any details that may be missing from our records contained on the Championship History hub. 
Click here to access our Championship History hub. This link will now be permanently accessible on our website under the "Events" tab. 
The administration team also intends to add further information to the Championship History hub regarding retired PGA of BC championship events on an ongoing basis.