PGA of BC Partners With Dale Carnegie Training
Details

Category: Inside Golf
Published: 2019-12-19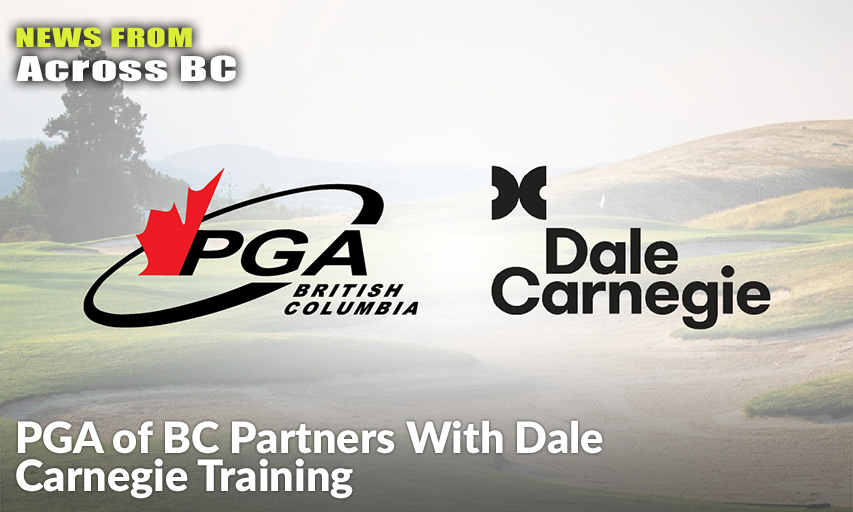 By PGA OF BC
RICHMOND, British Columbia — The Association is pleased to introduce Dale Carnegie Training of British Columbia as its newest Preferred Partner.
This Bronze-level partnership will extend through the 2021 season and includes presenting sponsorship of the PGA of BC's Herb Paterson Sales Representative of the Year Award.
For more than a century, Dale Carnegie has been a world leader in workforce training with measurable results. The company offers courses educating on best practices in sales, customer service, leadership and much more. 
"We are thrilled to be a Preferred Partner of the PGA of BC," said Paul Sinkevich of Dale Carnegie Training of BC. "We look forward to building trusted relationships with its members as we partner with them to drive business results by building the capacity and performance of their people."
PGA of BC Professionals had an opportunity to experience just a bit of what Dale Carnegie Training has to offer during the Association's 2019 Buying Show, where Sinkevich gave an engaging talk on the changing nature of leadership in today's workplace as part of the event's education offerings.
With training available on a wide range of topics, offered both in-person, live online and customized for in-house workplace delivery, every Golf Professional can find a Dale Carnegie course that will suit their schedule and enhance their occupational skills. 
"We are grateful for the support from Dale Carnegie Training," said PGA of BC Business Development Manager Grant Gray. "I encourage each of our member Professionals to take advantage of the insightful workshops and seminars that Dale Carnegie Training administers to unlock their potential and that of colleagues at their respective facilities."
PGA of BC Professionals will be eligible for preferred rates on the cost of in-house, customizable training for staff at their facilities. Full details are available on the Member Benefits & Corporate Discounts page (website login required). Members are reminded that Dale Carnegie Training programs are eligible for credit in the PGA of BC Professional Development Program.
---
About Dale Carnegie Training®
Dale Carnegie Training® partners with middle market and large corporations as well as organizations to produce measurable business results by improving the performance of employees with emphasis on leadership, sales, team building and interpersonal relations, customer service, public speaking and presentations and other essential management skills. The Training is available in over 30 languages and is available in over 80 countries. Dale Carnegie Training® includes as its clients 400 of the Fortune 500 companies. Approximately 9 million people have experienced Dale Carnegie Training®.
Dale Carnegie's corporate specialists work with individuals, groups and organizations to design solutions that unleash your employees' potential, enabling your organization to reach the next level of performance. Dale Carnegie Training® offers public courses, seminars and workshops, Live Online as well as in-house customized training, corporate assessments and online reinforcement.
About PGA of BC
The Professional Golfers' Association of British Columbia is an association comprised of nearly 700 Golf Professionals who work at and operate golf courses, driving ranges and other facilities across the province. Its mandate is to promote and advance the game of golf, serving the needs of both its membership and the golf public through professional and junior golf development programs and high-calibre competitive events.