Shadow Ridge GC In Kelowna Rises From The Floods
Details

Category: Inside Golf
Published: 2017-07-19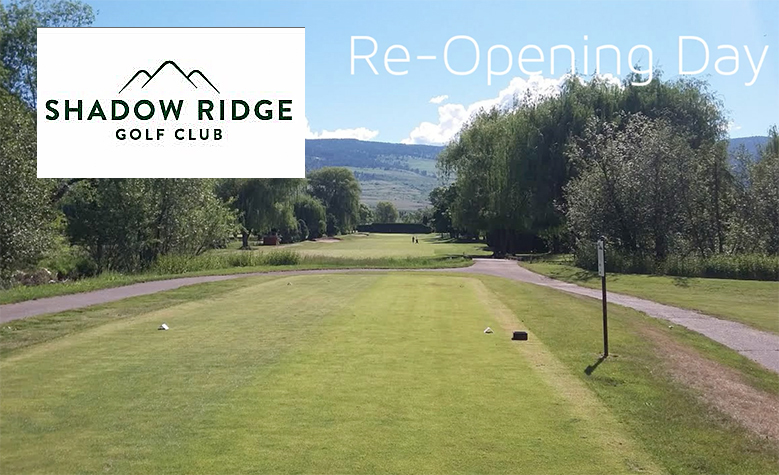 Shadow Ridge Golf Course In Kelowna Has Done A Terrific Job In A Very Short Period To Recover From The Flooding That Caused So Much Damage Just A Couple Of Months Ago. (Photo/Shadow Ridge GC/Stupeflix)
After massive flooding at Shadow Ridge Golf Course in Kelowna when Mill Creek spilled its banks back in May, the golf course is almost back to 100% and all the crew that put in the hard work, time and effort are to be congratulated on a job well done.  
Director of Operations James Presnail said last week that conditions are "excellent" on the holes that weren't affected by the flood, and that the course was now open on all 18 holes with no temporaries and for a $34 green fee you won't be disappointed.
Presnail thanked customers for their patience as the course tried to fully recover from the flooding, "We hope that golfers from the Okanagan will come out and show their support for Shadow Ridge as we repair," he said. "With our current discounted rates, you won't be disappointed when you come out for a round, and conditions on the effected holes have been getting better every week."
Click on the link(s) below to see a slideshow of what the conditions were like at Shadow Creek when the flood waters overran the course, and how it has been brought back to life and also how the tee boxes and greens looked as of June 12th, taking into account they've improved dramatically since then, including the 16th which no longer has a temporary in play. 
https://studio.stupeflix.com/v/PSl3yd7hwYFQ/
Shadow Ridge Tee Boxes on June 12th
Shadow Ridge Greens on June 12th
For more on Shadow Creek GC, click here.