One-Armed Canadian Golfer Makes Incredible Hole-In-One At PGA TOUR Event
Details

Category: Inside Golf
Published: 2020-01-20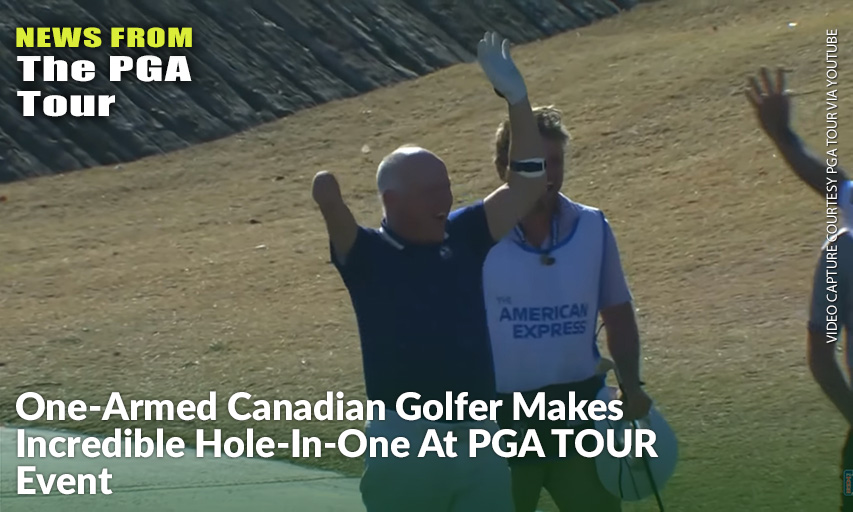 By SEAN PREVIL, Global News
A one-armed Canadian amateur golfer left many pros impressed after he shot a hole-in-one during a PGA Tour event.
Laurent Hurtubise of Quebec was playing as an amateur and made the 151-yard shot on the par-3 fourth hole in the Tour's The American Express, during the tournament's opening round.
During the follow-through of a full one-handed, left swing, his other arm comes into play as it touches the club, the Sun reports. Hurtubise uses a 6-iron from 150-160 yards out and said he hits his drive about 230 yards.
Click here to read the full story...