Harmony Hemp First CBD Product To Sponsor Legends Tour
Details

Category: Inside Golf
Published: 2020-01-23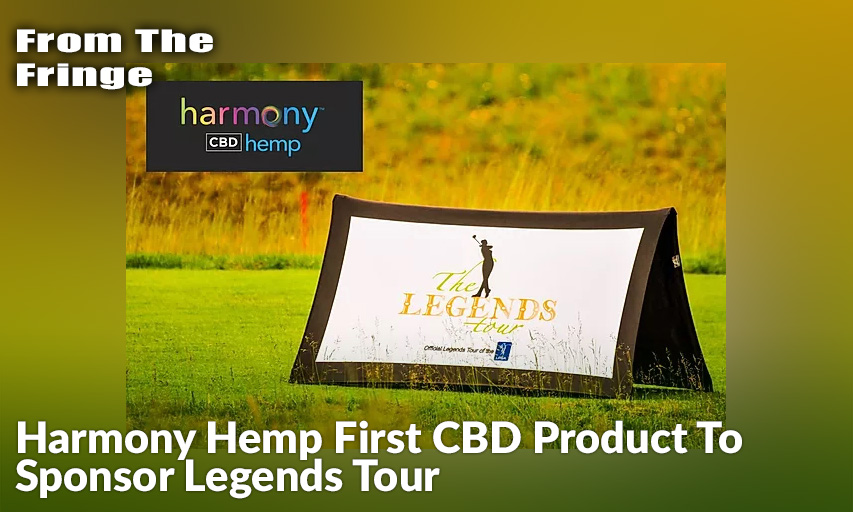 BOSTON, Massachusetts, and SALT LAKE CITY, Utah — The Legends Tour and Harmony Hemp announced a one-year partnership teeing off in 2020. This marks The Legends Tour's first partnership with a CBD company and Harmony Hemp's first foray into sponsoring professional golf.
Harmony Hemp will be designated as the Official CBD Partner of The Legends Tour for the entire 2020 season with select Legends Tour players sporting the Harmony Hemp logo on hats and apparel. Harmony Hemp will have a brand presence at each Legends Tour event and provide Legends Tour players and fans with product samples and discount codes for online purchases. The Legends Tour will also include Harmony Hemp branding and content across its digital platforms throughout the 2020 season.
"With the recent emergence of the use of CBD in the health and wellness arena, we are excited to partner with Harmony Hemp in an effort to spread the word on viable, alternative solutions to everyday health issues," said Jane Geddes, CEO of The Legends Tour and 11-time LPGA Tour champion. "Through Harmony Hemp, our players, along with our fans, will have the opportunity to be educated about the use of CBD and empowered to use their products on a path to better health."
The Legends Tour is the official senior tour of the LPGA, providing competitive opportunities for female golfers, professional and eligible amateurs, age 45 and over. The tour was founded in 2000 by 25 veteran LPGA Tour professionals to showcase the talents of some of the greatest women's golfers of all time. The Legends Tour now has more than 120 members, including 14 LPGA and World Golf Hall of Fame members.
Founded by Courtney Roundy and Miki Stephens, Harmony Hemp found its roots in the desire to help people work through difficult times and find solutions that really worked. A good friend of Courtney's had a son who was experiencing health issues, and Courtney wanted to do what he could to help alleviate some of his symptoms and boost overall wellness.
They began experimenting with CBD (cannabidiol) and witnessed such remarkable results that Courtney and Miki were inspired to follow a path of helping others through the launch of Harmony Hemp.
"Harmony Hemp is on a mission to change lives through the power of our products and create an inclusive CBD platform for people to access information about hemp, educate themselves, and find products that empower them to live healthier lives," says Courtney Roundy.
"That's why partnering with The Legends Tour is so significant not only to Harmony Hemp, but to the industry as a whole," added Roundy. "The caliber of these women is second to none, and we feel very honored to be selected as the first CBD to not only partner with them, but to show them the true benefits of CBD."
Twenty-nine-time LPGA Tour champion and LPGA Legends Hall of Fame member Jane Blalock will be among the handful of Legends ambassadors sporting the Harmony Hemp logo in competition. Blalock is excited to share just how much Harmony Hemp's products have already helped her on and off the course.
"I am looking forward to representing Harmony Hemp at Legends events this year," says Blalock. "The benefits of their products – especially the gel and the bath bombs - have definitely made a difference in my overall performance on the golf course, and in my everyday physical activities. I think it's a great fit for our Tour and the active senior demographic that follows us."
To learn more, visit www.thelegendstour.com and www.harmonyhemp.com.