These Crazy Golfers Played Through Weather You Have To See To Believe
Details

Category: Inside Golf
Published: 2020-02-14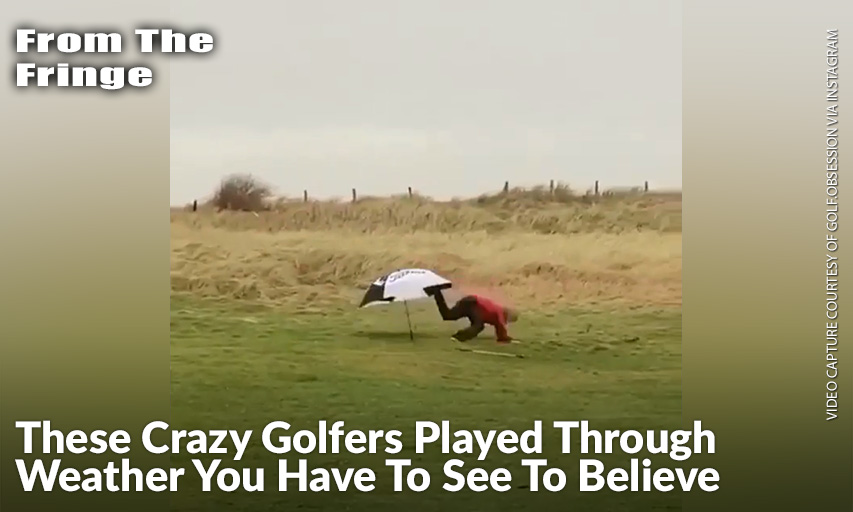 By JAMES COLGAN, Golf.com
Neither rain, nor snow, nor sleet, nor hail is supposed to keep you from finishing out your round. But let's be honest, sometimes, you can't even finish 18 if the foursome ahead of you is taking too much time, forget the conditions.
When inclement weather strikes, life as a golfer can get rather complicated. Sure, there are rain gloves, weatherproof jackets, and waterproof shoes, but there's not much that can protect from the general discomfort being outside in the midst of a rainstorm.
Well, perhaps a foursome across the pond can give us all a lesson in toughing it out. With winter storm Ciara barreling down on the UK, causing gale-force winds, buckets of rain and yes, even pockets of hail throughout the country, a video surfaced of a group of golfers toughing out the conditions.