UW Student Russillo Awarded 2017 NWGMA Scholarship
Details

Category: Inside Golf
Published: 2017-07-25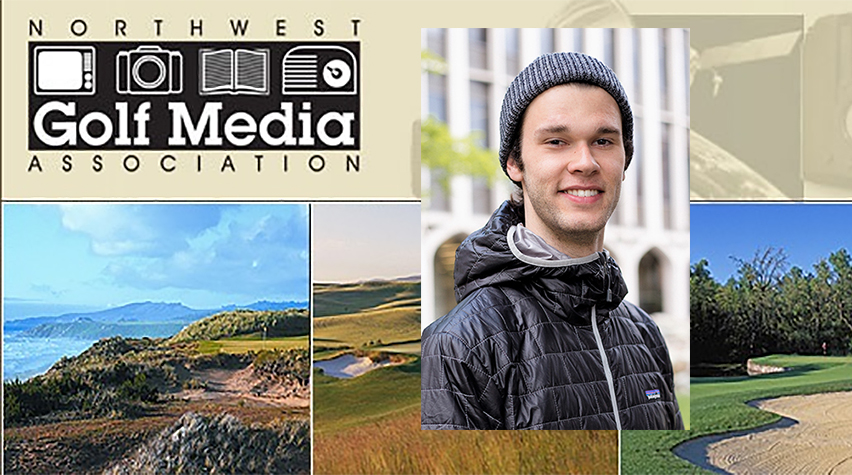 PRESS RELEASE
(July 20, 2017) - Jack Russillo, a senior-to-be at the University of Washington, has been awarded the 2017 scholarship by the Northwest Golf Media Association.
The $2,500 scholarship is to assist recipients in finishing their final year in college or university, and may be applied by the student toward tuition or school-related expenses. Russillo, a 2014 graduate of Orcas Island High School, is pursuing a double-major at the UW in International Studies and Communications (with an emphasis in Journalism). He's on track to graduate in June 2018.
The 21-year-old carries a 3.58 GPA and made the Dean's List in 2014-16. In addition to a full class load, Russillo has written sports stories for his hometown The Islands Sounder and UW Daily, and served as a news assistant focusing on high-school sports for the Seattle Times.
Of receiving the NWGMA scholarship, Russillo said: "This scholarship means an incredible amount to me. Not only is it a validation of all my hard work that I've put in during my time in college, but it means a less stressful end to my college career."
"The generous gift is much appreciated and I think it will go far in helping me realize my potential as a journalist, particularly representing the voices in the world that aren't heard from as often as they should be," added Russilo. "It's amazing to me that there are such kind people out there who are willing to help out strangers better themselves in ways like that. Thank you (to the NWGMA) for all (its) support."
"I'm impressed with the fact that Jack knew what he wanted to do at a young age," said NWGMA President Bob Sherwin. "He began applying his skills in high school and followed his passion for writing and reporting through college. He will enter the market as an experienced and accomplished journalist. We're happy to help him along his path."
Previous recipients of the NWGMA scholarship have been Jade Richardson of Simon Fraser University in British Columbia, Christopher Shaw of Washington State, and Pete Treperinas of the UW.
Russillo will be formally awarded his scholarship on September 25 at the NWGMA's annual banquet tournament.
This year's event will be held at Fircrest Golf Club in Tacoma.
For more information about the NWGMA, contact Jeff Shelley at 206/522-6981 or This email address is being protected from spambots. You need JavaScript enabled to view it., or visit www.nwgma.org.