Kids Jump Into Golf At Jumpstart Games
Details

Category: Inside Golf
Published: 2017-08-02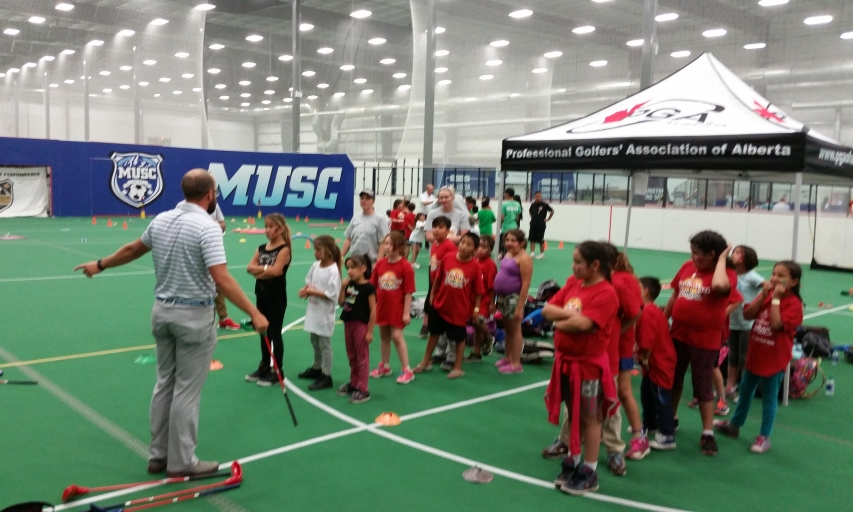 (Photo/PGA of Alberta)
On July 20, Alberta Golf participated in the Jumpstart Games at the Calgary Soccer Centre. This community event is part of the PGA on Wheels program, which is focused on teaching and welcoming new golfers to the game.
PGA on Wheels has been to various community events this year including: All Sport One Day and the Spruce Grove Canada Day Parade. PGA on Wheels goes into community events across Alberta with the goal of growing the game of golf.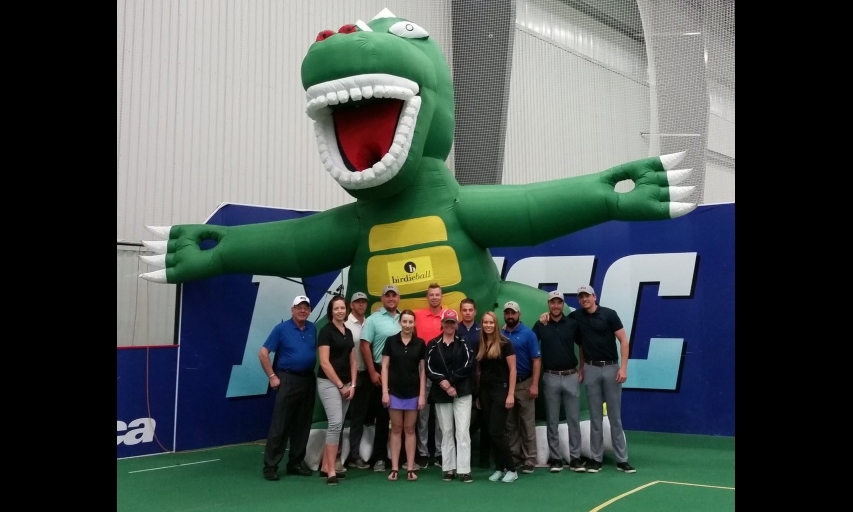 More than 700 kids from ages 4-18 representing various Jumpstart community partners like the YMCA, Boys and Girls Clubs Of Calgary, Big Brothers Big Sisters Calgary and Hull Child and Family Services were at the Calgary Soccer Centre.
In the Calgary Soccer Centre there was one field dedicated to each sport. The sports ranged from: dodgeball, soccer, kickball and KIN-Ball.
The PGA of Alberta Golf professionals volunteered their time to teach kids how to swing. Each station provided a new opportunity for kids to fall in love with the game. From a putting course, target practice, chipping, full shots and golfzilla. The kids had so much fun during the 35 minute sessions.
Many of the children participating had never picked up a golf club before but once they did they didn't want to stop. Once kids see how fun golf is, the game continues to grow from there.
The kids were able try sports that they may not have had the opportunity to try without programs like Jumpstart and the PGA on Wheels. No matter what, all kids should be able to be active and have the chance to play sports.
Some kids and their families need financial help to play sports and that is where Jumpstart comes in. Jumpstart is a National Canadian Tire charity that provides funding to those families that need it most. By supporting programs like the PGA on Wheels and Jumpstart, by volunteering or donating you could be helping your neighbor or a friend.
Alberta Golf was able to help the PGA of Alberta give back at this great event.


Calgary Soccer Centre
Learn more about how the PGA of Alberta program PGA on Wheels is helping grow the game through community events across Alberta this summer.
Learn how Jumpstart is helping kids try new sports without financial barriers.