Charles Schwab Cup Championship Partners With Tom Lehman To Benefit Elevate Phoenix
Details

Category: Inside Golf
Published: 2017-08-07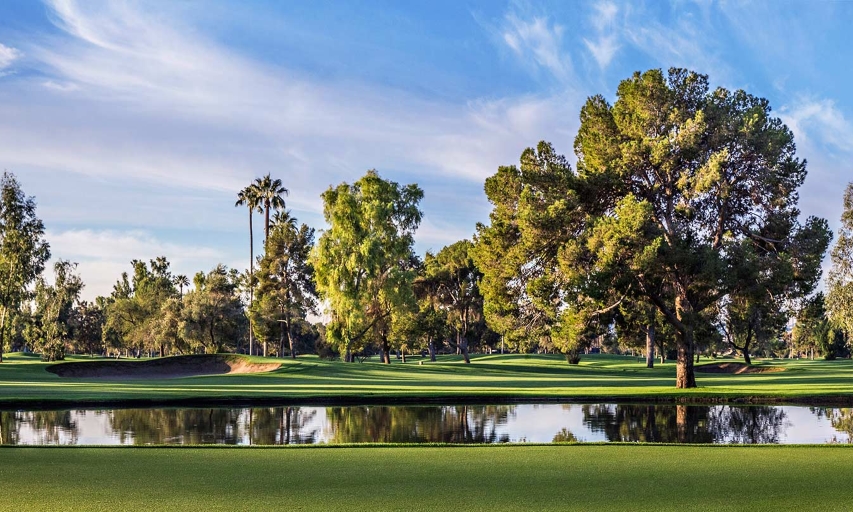 Phoenix Country Club (Photo/Phoenix Country Club)
For the second year in a row, Phoenix Country Club will play host to the PGA TOUR Champions annual finale, the Charles Schwab Cup Championship, to be held November 8-12, 2017.
At the event, players will compete for the final prize of the 2017 PGA TOUR Champions season. One of the two pro-ams hosted at the Schwab Cup will benefit the nonprofit prganization Elevate Phoenix. Thousands of at-risk youth attending schools in South Phoenix benefit each year from Elevate Phoenix's unique accredited educational programs. The agency has helped youth who were on the brink of giving up on school – and their futures – to stay in school, graduate, and enroll in post-secondary education. Elevate Phoenix's programs are the only one of their kind in Arizona. The agency has an amazing track record of maintaining a 98% graduation rate and 90% post-secondary enrollment rate. This compares to the state's averages of 78% and 58% respectfully.
Tom Lehman, two-time winner of the coveted Schwab Cup and founding Elevate Phoenix Board Member, will host the Celebrity Tournament on the morning of November 6. A Sunday evening Celebrity Gala on November 5 will highlight the transformational life change of students challenged by poverty, gangs, and drugs in urban Phoenix. A full 50% of these youth who do not have the support of at least one significant adult mentor drops out of school each year.
Elevate Phoenix provides that support through its programs and teacher-mentors, who come from the same communities as the students and overcame the same challenges. Any time, 24/7, students can contact a teacher-mentor to get help with a problem at home, a bully, or anything else. Having a reliable mentor, and participating in Elevate Phoenix's life skills, literacy, job readiness, and other programs, helps thousands of urban youth stay in school every year, graduate and go on to a successful future.
For more information and to learn how to participate through a unique social Celebrity Tournament media challenge from anywhere in the U.S., contact Jazmine Hall at This email address is being protected from spambots. You need JavaScript enabled to view it. or go to www.elevatephoenix.org.
{youtube H841OZIbmIY}