GM Brings New Focus to the Fernie Golf & Country Club
Details

Category: Golf Canada
Published: 2017-04-26
Fernie, British Columbia – Max Sherwood is the new General Manager and Head Pro at the Fernie Golf & Country Club and he brings with him some new ideas about growing golf in the community.
He is implementing a number of initiatives in an effort to make the Club more enticing for young players, women, families and seniors.
Initiatives include reduced early morning and twilight green fees and offering a very affordable new one-hour short loop. 
As an incentive to get young players out, children of adult members golf for free and adult club members can sponsor any junior in the community to a free full membership and driving range pass. This July the club is hosting the Future Links Western Canadian Championships Golf Tournament for the top 17 and under boys and girls in Western Canada.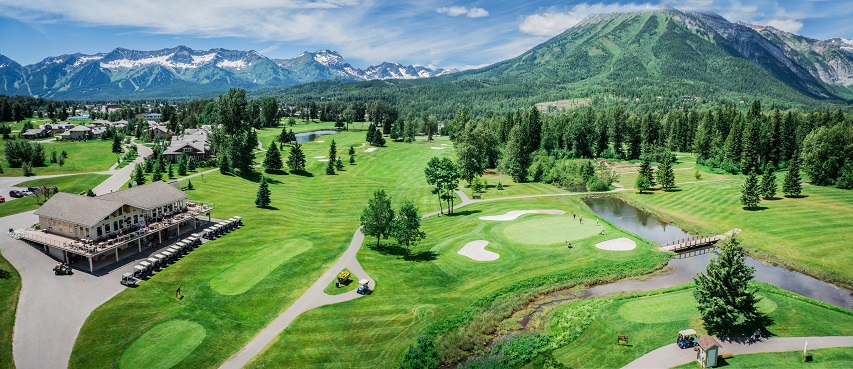 Sherwood has spent twenty-five years in the region.   In the 1995 he joined Fernie Golf and Country Club as Assistant Pro.  In 2007 an opportunity arose that he couldn't turn down; to be the Head Pro at the St. Eugene Golf Course.
Returning this season to Fernie as the GM, is exciting for Sherwood on many levels. " I learned a lot in the last 10 years at St. Eugene and I am excited to share what I have learned. Fernie is home for me and it is nice to be back in the community that I really love. I look forward to helping our club continue to grow into a vibrant community golf club that serves the residents, secondary home owners and visitors and to be celebrating the 100th year anniversary next year."
 
Founded in 1918, the Fernie Golf and Country Club is known for being a picturesque, walk-able and play-able course. The 18-hole 70-par course is a challenging course featuring mature, tree-lined fairways, strategically placed water hazards and Rocky Mountain views in every direction. 
The club has joined the Audubon Cooperative Sanctuary Program for Golf and is working toward being recognized by this award winning education and certification program.
For more information on The Fernie Golf & Country Club please visit www.golffernie.com or contact Max Sherwood at This email address is being protected from spambots. You need JavaScript enabled to view it. or call 250-423-7773