New 12-Hole Course Set To Open In Fort McMurray
Details

Category: Inside Golf
Published: 2020-07-21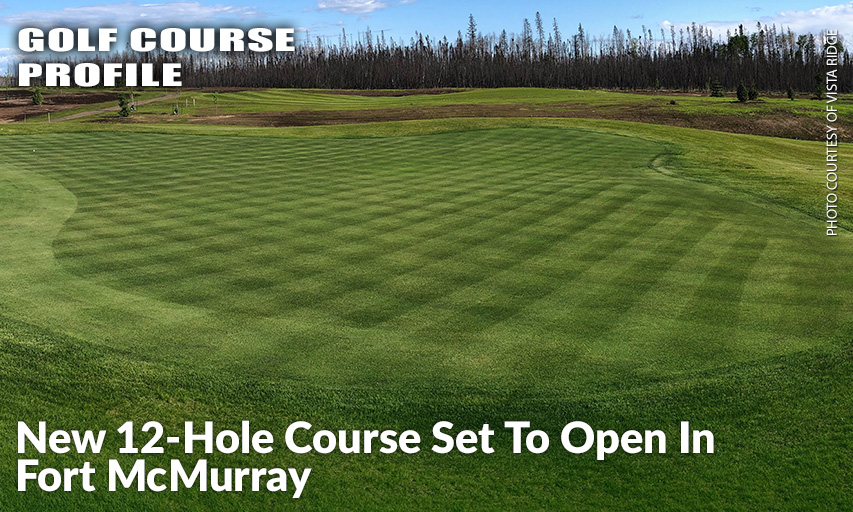 By GORD MONTGOMERY, Inside Golf
FORT McMURRAY, Alberta — Given the boom in the amount of golf being played in Wild Rose Country this spring and summer, there appears to be no better time to open a new layout than now. So, the good people at the Municipality of Wood Buffalo, in northern Alberta, are doing just that.
In a community ravaged in the recent past with bad news — floods, fires, and a downturn in oil pricing — finally, for golfers at least, there is good news making headlines. Later this summer, a new 12-hole golf course will swing into action just outside this community of almost 67,000 people. That means there are now four courses, and 57 holes, to enjoy this great game and the great outdoors.
The new loop will be an addition to the Vista Ridge All Seasons Park and further the recreational entities in this community. Dan Wilson, the general manager of Vista Ridge, said the idea of adding a golf course began four years ago.
"For a number of years the intention was always to be a year-round facility. With this golf course opening at the end of this summer," that wish will finally come true.
The course, and the entire Vista Ridge area, is run by a non-profit society under the auspices of the Municipality of Wood Buffalo. "The theory is just to provide some quality recreation for the residents of Fort McMurray," explained Wilson. Included in the Vista Ridge portfolio is a ski hill, an aerial adventure park, an outdoor skating rink, a mini-putt course, and now, a 12-hole golf course.
The idea to go with a small course, said Wilson, was that it was a product that fit well into the philosophy of Vista Ridge. "It's a place where families can come and golf who aren't interested in a full 18 holes. We thought a 12-hole course fit better with who our target market is. We won't have any bunkers and we'll have the oversized eight inch cups (on the greens)," plus an aquatic driving range. "All of that just creates a more fun family experience as opposed to, I guess, your more serious golf courses."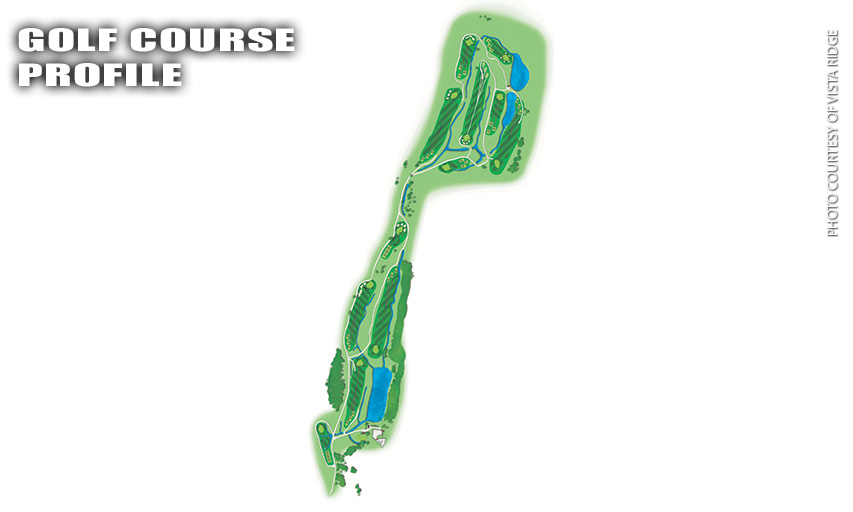 The New 12-Hole Course At Vista Ridge In Fort McMurray Is Designed To Encourage Families, And Young People, To Become Enamoured With The Game Of Golf, Given The Shorter Nature Of The Holes.
Since this new design is being aimed at family fun and not at creating high-end competitive golfers, there is a good mixture of shorter holes. There will be only one par-5 along with six par-3s and five par-4 holes. And, Wilson hastened to explain, the longest hole here, that par-5, measures out at 405 yards, so it isn't going to overly intimidate by its length. "It's fairly straight, and open, and it's out last hole. We're hoping that most people can end with a par or a bogey and then leave with a smile on their face."
One interesting twist to this new playground is that there are plans for what could be called the "Fast Five" loop. That would include the first four holes and then end on No. 12, which is the par-5. "That could be for people with really young children (who may not be able to focus on a longer round) or a golfer not looking to committing a few hours of their day," to the game. The proposed cost for the short stint is $20 plus cart rental if desired. "That would be just a teaser of the game for people may be looking to get into the game without spending too much time or money," the GM explained.
In regard to the necessity of a golf facility like this, Wilson commented, "We felt there was a need for this because we used to have a par-3 course here, Quarry Ridge that has closed, and from what I hear it had pretty good numbers going through. There are a lot of young families here …. and hopefully they can start golfing here."
Green fees will be designed to allow an entire family to enjoy a day on the links. "That's our goal," said Wilson. "Right now we are looking at green fees of $35 for 12 holes and $14 for a seat for a cart. Similar to what we do with our winter products, we do have family rates so we will have that, where you can come as a family of four for a fee of $99 with green fees and then $10 a seat for a golf cart." There will be a small contingent of 4-seat carts, with bag storage for four sets of clubs, available so an entire family can fit into one such vehicle to tour the course.
The plan at present is to open "At some point in August, although we got 50 millimetres of rain last night," which is slowing things down a bit, Wilson noted. "We were hoping early to mid-August but that's been pushed back a bit. Maybe late August now, or at some point this season for a soft opening to let people know we're here. And then we'll have a Grand Opening sometime next summer."
For more on the golf course, plus the entire Vista Ridge All Season Park, go to their website at vistaridge.ab.ca.