Plank With A Toe Tap
Details

Category: Inside Golf
Published: 2020-07-28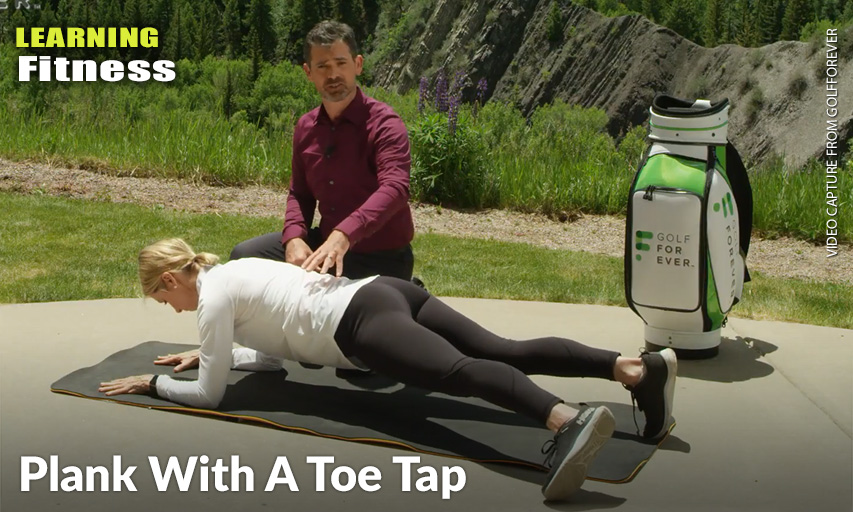 According to Pain-Relief Specialist Jeremy James, DC, CSCS, the plank with toe tap is a great exercise for developing core strength. And as we know, core strength is a key component in developing rotational power.
However, if you've not mastered plank yet, don't attempt this. If you have a history of back pain, this might not be for you.
But if you feel strong with plank, this could be a great exercise to further increase your core strength and your core control to resist rotational force.