6 Exercises For Women To Build Strength, Prevent Injuries
Details

Category: Inside Golf
Published: 2020-08-27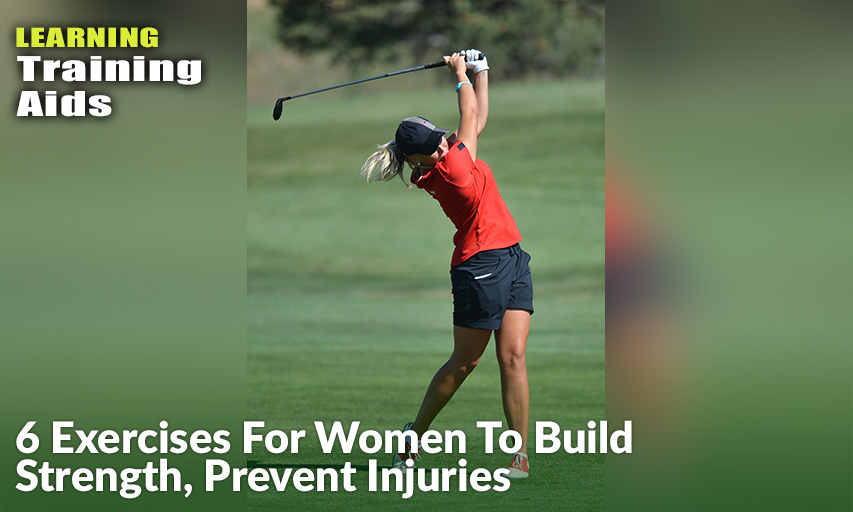 Finding the sweet spot between strength and injury prevention for particular groups of players (like women or young golfers) can be difficult, particularly with how much the golf swing varies from person to person.
The truth is, there isn't a single silver bullet to avoiding injuries and adding strength and mobility. But there are things you can do to lower your risk while improving your overall health
GOLF.com's James Colgan worked with Katie Colgan, a licensed physical therapist and one of two current sports PT residents at a joint program between Northeastern University and Massachusetts General Hospital, to assemble a list of exercises perfect for female golfers to improve strength and mobility in order to avoid injuries.
Click here to read the full story...