Pukka Introduces EcoPiqué, A 100% Sustainable Performance Fabric
Details

Category: Inside Golf
Published: 2021-07-17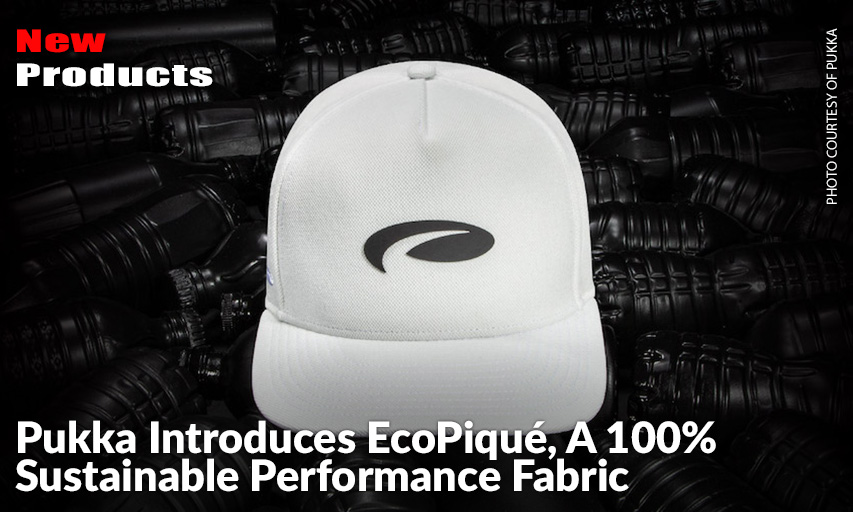 As the headwear category continues to evolve, Pukka is the leader of the movement, focused on fit, quality, technical functionality, design, fashion and customization. While sustainability has been missing from private label headwear, Pukka's introduction of Organic Canvas in 2020 was very well received and is now being followed up with the addition of EcoPiqué. EcoPiqué is an innovative material with sustainability and eco-consciousness at its core.
Ecopiqué is made up entirely of 100% recycled plastic bottles (rPET), that have been knitted into a classic, subtly textured, and breathable pique fabric. Not only is this fabric extremely stylish and comfortable, but EcoPiqué will also remove more than 150 plastic bottles from the planet for every 48-piece minimum hat order. EcoPiqué is great at hiding perspiration and stains, all while helping you stay cool and comfortable. No matter your style or sport, EcoPiqué helps everyone do their part.
To find out more, visit pukkainc.com/ecopique.
---
About Pukka
Pukka® Inc is a designer, manufacturer and marketer of premium custom headwear in the Golf, Action Sports and Team Sporting Goods markets. Pukka stands for "original, first class, quality," which is displayed by unrivaled fit, superior materials and fashion-forward designs. For more information, please visit pukkainc.com or call 1-877-345-5110 to speak with a customer service representative. You can also follow Pukka on social media platforms via @pukkainc.