Aero-Swing Releases All-New Aero-Whip
Details

Category: Inside Golf
Published: 2021-10-28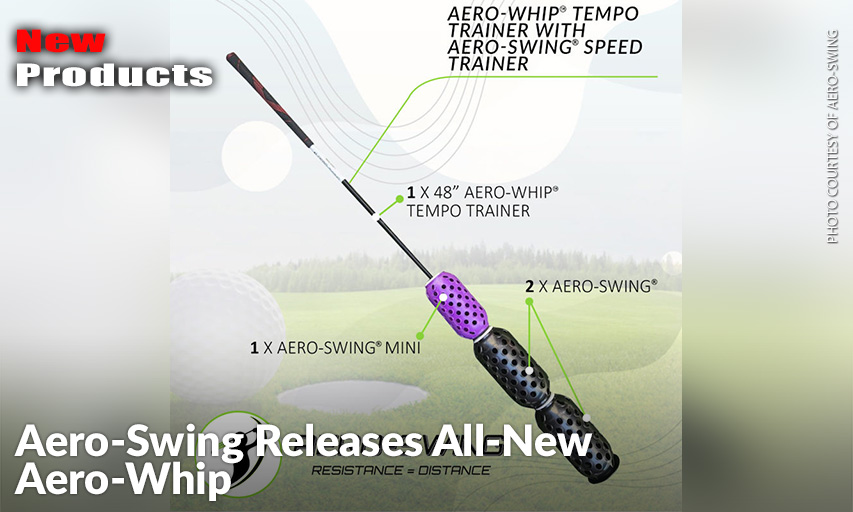 Bill Orosz took his patented Aero-Swing® technology to new levels with the invention of the Aero-Whip™. "We're all about safely increasing distance," says Orosz. "Increased distance comes from increased swing speed. I've seen too many golfers injure themselves with weighted training aids. Aero-Whip™ and all Aero-Swing® products are safe for golfers of all ages and abilities. We use our patented Aero-Swing® technology to create variable levels of air resistance for warm up, swing tempo, and speed training. Our products are designed to strengthen key muscles for greater distance."
Orosz has the support of a growing number of  long drive athletes as well as former PGA Touring  professional, Jodie Mudd. "I can tell you, with some of the other weighted speed training devices and stuff, juniors are going to get injured," says Jodie Mudd. Mudd, who uses Aero-Swing® in his teaching program, also uses it in his game.
Bill Orosz has a history of inventing things. He says this idea came to him while on vacation in Florida. He did some patent discovery, filed for the patent, and began developing the product.
Aero-Swing® devices are designed to be utilized on companion Aero-Shafts® and to be used on existing golf clubs. They are quickly and easily added to any golf club. It is one of the few products on the market that allows golfers to actually hit balls with the training aid while working on their swing speed. The new Aero-Whip™ gives the golfer the ability to feel lag on the downswing, the pop at the bottom of the swing, and release on follow through.
For more information, visit the website at aero-swing.com.