Edmonton Municipal Course One Of The Busiest Anywhere In Alberta
Details

Category: Inside Golf
Published: 2021-11-11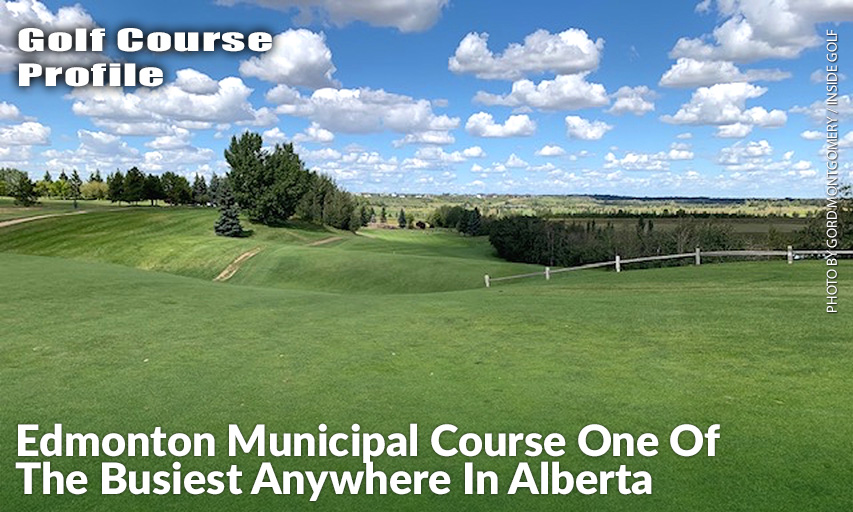 By GORD MONTGOMERY, Inside Golf
EDMONTON, Alberta — With the boom in the golf industry during pandemic times, it's not too surprising that sometimes finding a tee time at your favourite hangout can be a chore. And proof positive of that is at a municipal track in Alberta's capital city, and in particular at the Raven Crest GC.
An unofficial number during the 2021 season has the total amount of opening volleys on the 18-hole layout pegged at close to, if not above, 50,000 tours of the facility. That, said head pro JP Clymer, is largely due to their green fee structure and course conditions.
The course was built in the early 1990s and since then has changed hands so it is now owned by Country Club Tours, which provides discounted green fees at any of the courses the company owns, after a yearly $100 membership fee is paid.
As to why Raven Crest flies so high, that relates to a variety of reasons, said Clymer.
"Well, our golf course is where everything is out in front of you. You see the holes, there's not too many blind shots, the rough is manicured very well where you can always find your ball. We have basically only two water hazards. It's very playable for all types of golfers. It's clean. What you see is what you get."
A big plus, especially for a track that has so much traffic day after day, is how good the putting surfaces here are. From the start to the finish, the greens are smooth and roll quickly without a whole lot of break, although there is some on a few holes.
"Our superintendent has been here two or three years and he takes pride in the way things are cut," Clymer noted of all the grass on the property.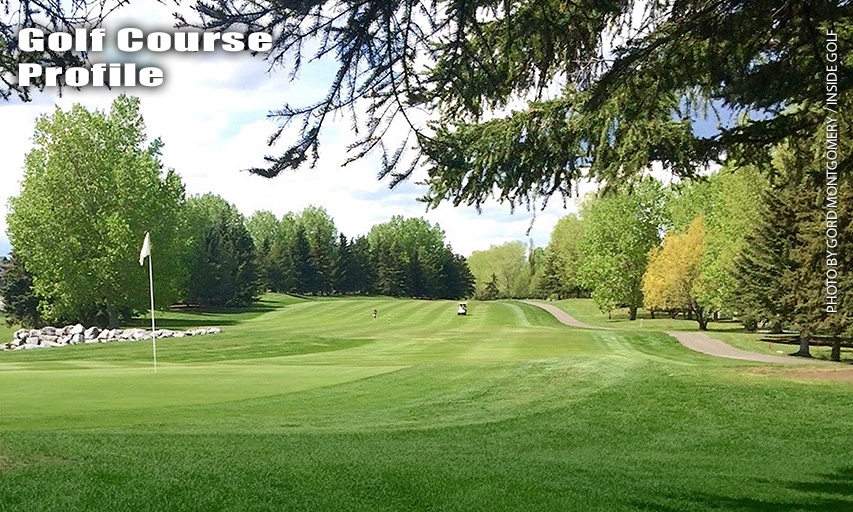 Head Professional J.P. Clymer From Raven Crest GC Says Everything Is Basically Right In Front Of Golfers At His Club, And As This Front Nine Photo Shows, He's Exactly Right, Making Play Fun, And Quick At The Edmonton Municipal Course.
As well, the pace of play here, even on a weekend day, is especially appealing. Where it can take upwards of five hours on a Saturday or Sunday at lots of muni courses, here you seem to never stop playing.
As to the how quickly one moves from shot to shot and how good that is for golfers, Clymer noted, "It has been (good). We're usually three-fifty, four hours. Again, with that being said, everything's right in front of you so things flow pretty good."
While this maybe sounds like a walk in the part, it's not, especially a few of the opening holes that stare you down almost right off the get-go.
"Two, three, four are our toughest holes," the pro noted. "Once you get past those it's pretty clear sailing. There are a couple of holes on the back nine that have some elevation changes," which includes a pair of dramatic downhill tests, including a blind second shot on one that if struck well, your ball can find the putting surface and leave you in search of that all-elusive eagle.
Besides the unexpected pleasure this course brings to first-time players, or those that have been here dozens of times, Raven Crest also offers up a great practice area including a full driving range, putting green, and chipping green. To top all that off, after your round, the clubhouse has undergone some reno work to bring it up to speed and is a great place to relax post-game to rehab all that went right over the day.
In closing, Clymer said of the half dozen courses offered up by the Country Club Tour, his is likely the most popular. "We likely book up the quickest. We're kind of the number one course in the group that people want to play," for a variety of good reasons.