Our 2021 Gift Guide For The Upcoming Holidays (Part 2)
Details

Category: Inside Golf
Published: 2021-12-03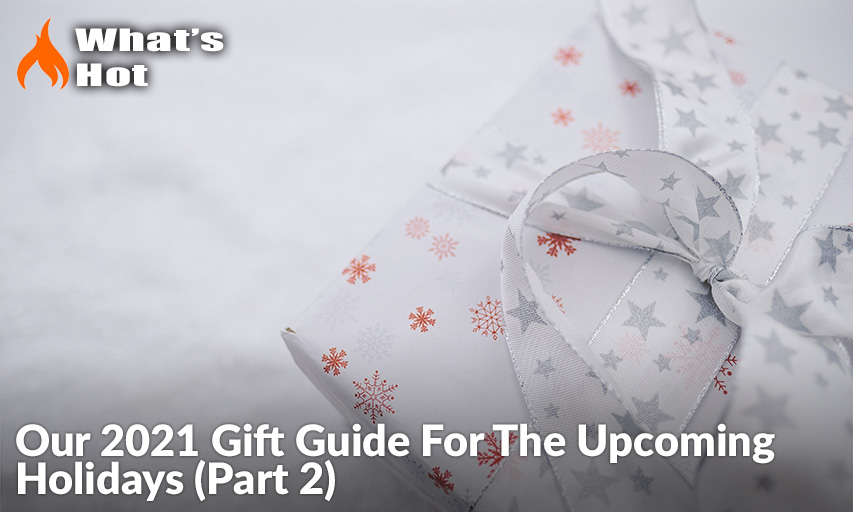 By DR. BARRY LOTZ, Inside Golf
Part one of Our 2021 Gift Guide For The Upcoming Holidays is here.
---
Acculine Golf Puck Training Aid
Golf is a game of compensation and correction. You miss one tee shot to the right, and the next one's over-corrected into the hazard on the left.

If your aim is a tiny bit off, you'll compensate for that mistake with your golf swing. It's human nature. You don't even know you're doing it.

With putting it's even worse.

Miss a couple of short putts and you immediately start messing with your perfectly good putting stroke. Next thing you know it's a roundabout of compensation, experimentation and frustration.
Now there's an easy way to check yourself for those pesky little aim and alignment errors that cost you so many strokes.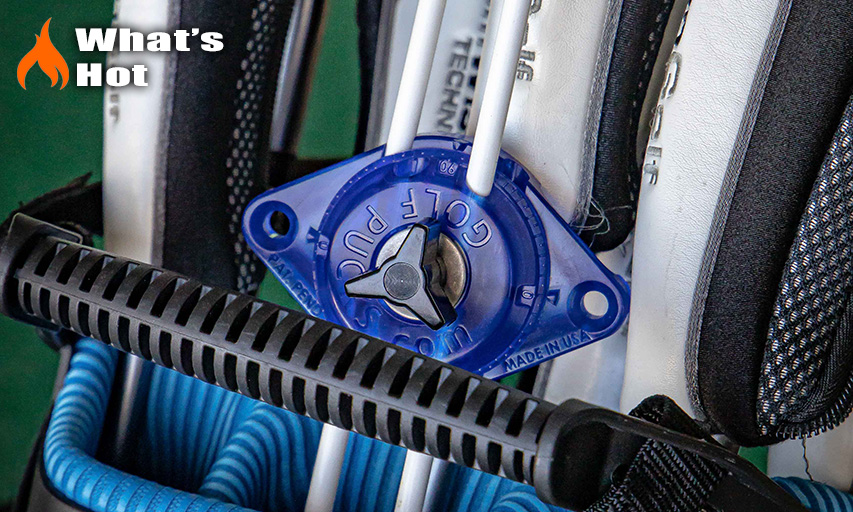 The Golf Puck
$37.46
www.golfpuck.com
Golf Puck has taken one of the world's most accepted training aids and made it dramatically more versatile and useful.
Golf Puck's patented aim and alignment training system provides a simple, fool-proof way to check yourself on the driving range and on the putting green.

So you'll eliminate the two most common mistakes in golf:
Improper aim
Inconsistent setup
Tour Pros know how important those little details are. They constantly train to aim. That's why you'll seldom see them on the driving range without some sort of alignment tool.
Three aiming sticks locked together with a golf puck is 100 times better than one random stick by itself. Organize your practice. Be precise with your aim and alignment. Set the angles on your three aiming sticks to make sure:
The clubface is square with the target line.
Your feet are set properly… parallel to the target line.
Perfect ball position for any club in the bag.
Shoulders square.
The Golf Puck system trains you to set up precisely the same way every time - for drives, iron shots, bunker shots or for putts.
Train to Aim! It's a sure-fire way to set yourself up for success
Here's what you get:
One patented, adjustable Golf Puck.
Three golf aiming rods: 42" 36" and 18". One puck holds up to 4 guide rods.
Hundreds of possible variations for full shots, putting and chipping.
Engineered, machined and assembled in America with American steel.
The plastic is hardened resin - practically bullet proof.
Risk-Free, 30-Day Money-Back Guarantee
Buy two Golf Puck systems and go crazy with six aiming sticks. Whatever works for you!
---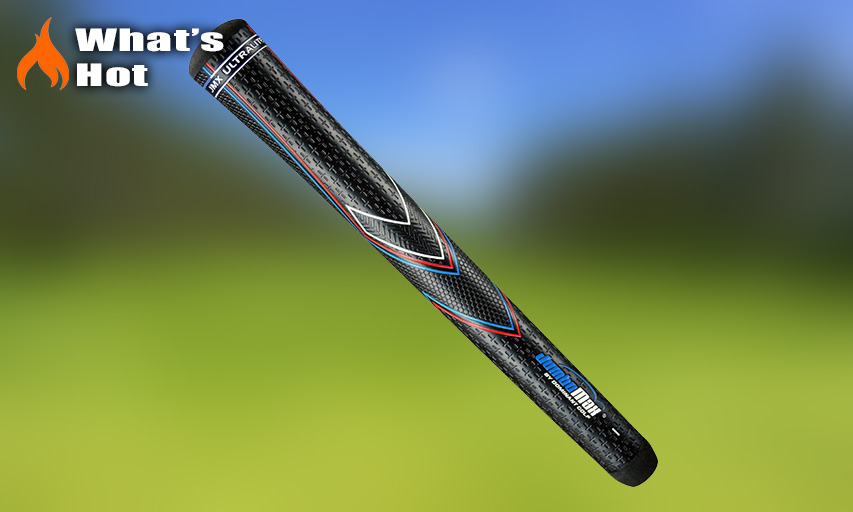 JumboMax JMX UltraLite Grips
$13.99 - $15.99
www.jumbomax.com

Should you re-grip your clubs?
Worn out grips can hurt your game. What is known is that over time (and rounds, plus practice sessions), heat, sweat, dirt and oily residue combine to degrade the grip. You'll feel less traction between your hands and the club, which in turn, will cause you to grip it more tightly to keep it from slipping. This is the dreaded word in golf - tension, tension in the hands, the wrists and the forearms – and tension is a guaranteed swing-wrecker.
We tested JumboMax's grips which are used by 2020 U.S. Open Champion and 8-Time PGA TOUR winner, Bryson DeChambeau, as well as Retief Goosen, another two-time US Open Champion.
The JMX UltraLite grips from JumboMax feature a deeply textured, all-weather design for incredible feel and tackiness, and the performance better players require. JumboMax Grips simply fit your hands better for increased distance, better accuracy and more solid ball striking.
Their patented design and larger diameter provide a superior "Finger-Palm™ grip" that is revolutionizing the game of golf. These UltraLite grips are a breakthrough in grip technology offering ALL the same stability and control of JumboMax's patented oversized grips at LESS THAN HALF the weight.
At 20-25% lighter than a standard size grip, the JMX UltraLite grips are for the player who wants all the benefits of JumboMax's oversized grip technology, while retaining the feeling of more weight in the club head.
Also check out the putter grips, used currently by Retief Goosen, who loves the "non-torque" feel of the putter grip.
Available in 5 sizes: X-Small, Small, Medium, Large and X-Large.
FYI: When you purchase any UltraLite with Bryson's personal logo, $1.00 per grip will be donated to the Bryson DeChambeau Charitable Foundation.
---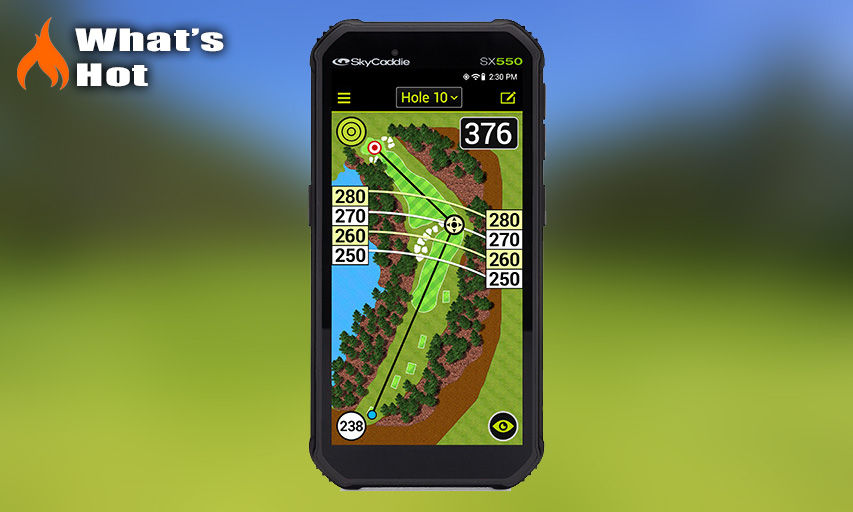 SkyCaddie® SX550
$399.95
www.skygolf.com

The new SkyCaddie SX550 gives golfers the same powerful features as the original award-winning SX500 with a lighter, slimmer body. The impressive features are easily tapped with a 5.5" intuitive touch screen. The large HD display combined with HD quality course graphics, provide the best view of the most reliable information in the game.
Holiday Promotion: $50 discount already applied to purchase price.
SkyGolf® is offering a special Holiday Promotion of $50 off the SkyCaddie SX550 and award-winning SX400 rangefinders and the LX5 and LX5 with ceramic bezel smart watches. The promotion ends December 31, 2021.
---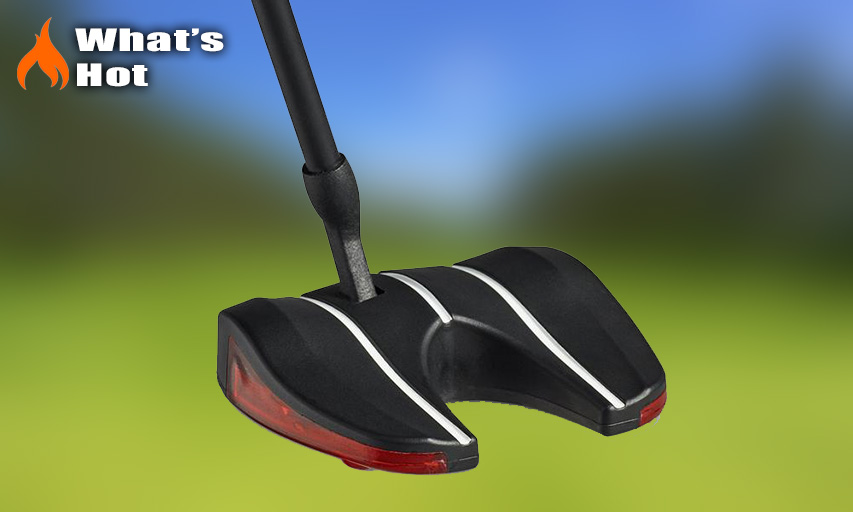 Bloodline Golf Vale Putter
$299.00
www.bloodlinegolf.com
The Bloodline Vale putter features an ultralight shaft along with an ultralight grip that creates a patent protected ultra-low balance point which allows the putter to stand alone on the green.
You can set the putter down, look directly down the line of the putt, line up the putter face and hit the putt on its intended line every time.
Ernie Els is a great proponent of the Vale putter and attributes his success to his improved putting stats on the PGA TOUR Champions circuit.
Holiday Promotion: $75 discount
Bloodline Golf is offering a special Holiday Promotion of $75 off the Bloodline Vale stand up putter. Enter vale75 at checkout to receive the discount.
---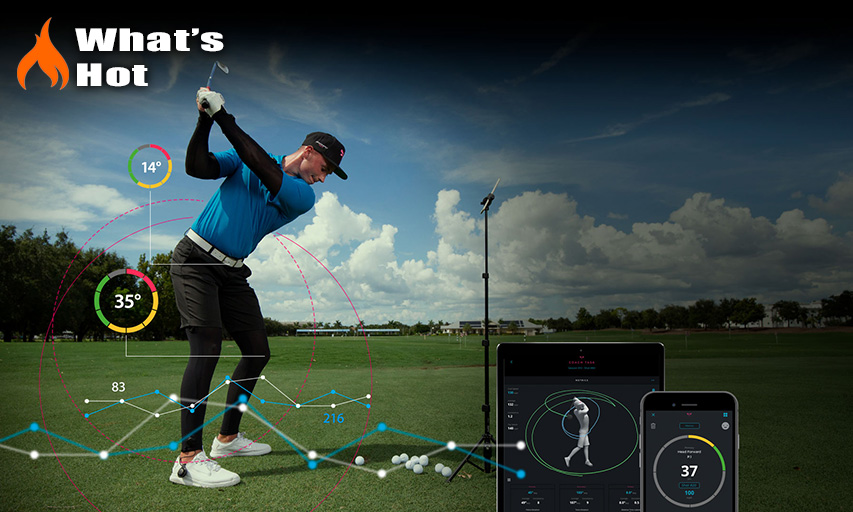 Dragonfly Golf Player Package
$4,999.00
DragonflyGolf.guidedknowledge.com

3D golf analysis is now mobile, accessible, and affordable. The Dragonfly Golf system is the world's most advanced smart suit with interactive player and coaching apps. Together, they measure the precise detail of a golfer's swing and deliver real-time feedback via a customized 3D avatar and metrics. You and your coach can have a 360-degree view of your swing. Anytime. Anywhere.
---
About the Writer
Barry Lotz, J.D., Ph.D. is the director of the Professional Golf Teachers Association of America. Visit www.facebook.com/PGTAA to see all the latest mental strategies and equipment reviews. He is a member of the Golf Writers Association of America and serves both as a Consultant and Mediator to the golf industry.
He is also the author of numerous books, including "333 Best Web Sites for Golfers" and his previous book, "How to Build Business Relationships Through Golf," updated for 2011, is still in the Top Ten Golf Business Book's best seller list. His latest book, "The Right Mind for Golf," is now in its 11th reprint is available directly on the www.PGTAA.com web site or at the Torrey Pines golf course shop. In the works is "The Right Mind for Putting," due out in early 2022.
He can be reached at This email address is being protected from spambots. You need JavaScript enabled to view it..