LPGA & LPGA Foundation Elect New Board Members For 2022
Details

Category: Inside Golf
Published: 2022-02-03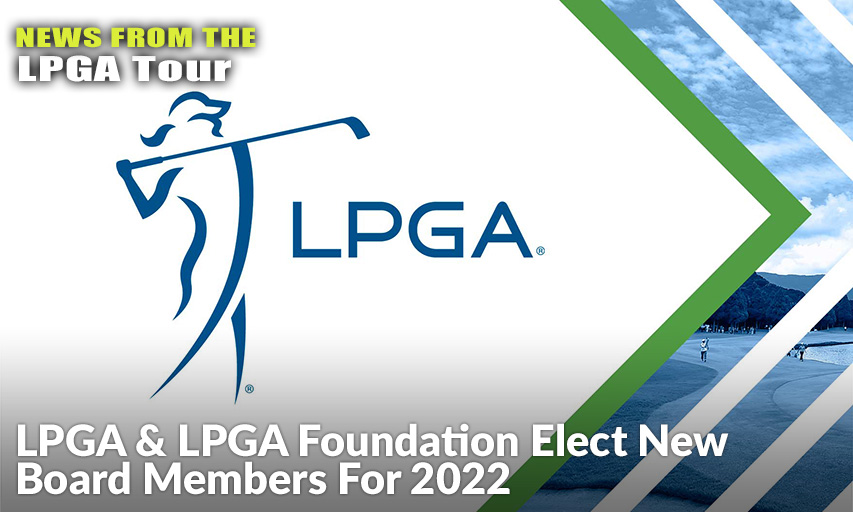 DAYTONA BEACH, Florida — The LPGA and LPGA Foundation announced their Boards of Directors for 2022.
LPGA Board of Directors:
The LPGA Board of Directors governs and is responsible for oversight of strategic planning, direction of general policy matters and guidance of management of the Association.
Michele Meyer-Shipp has been elected as an Independent Director on the LPGA Board. Meyer-Shipp is former Chief People and Culture Officer for Major League Baseball (MLB).  In mid-February, she will become the next CEO of Dress for Success Worldwide, the leading global non-profit employment resource for women.
Meyer-Shipp has held executive roles in business, sports, employment law and diversity and inclusion. At MLB, she oversaw the human resources department, supervising the organization's hiring practices, workplace culture and diversity, and inclusion initiatives. She also managed all off-field office operations. Prior to MLB, Meyer-Shipp worked for KPMG, leading the firm's internal diversity and inclusion efforts as well as encouraging clients to curate such practices in their own workplaces. She also previously worked for Prudential Financial, as Chief Global Diversity Officer, and for Akin Gump Strauss Hauer & Feld, LLP, serving as their Chief Global Diversity and Inclusion Officer.
Meyer-Shipp is a Rutgers University and Seton Hall University School of Law graduate and practiced employment law for over a decade in both the public and private sectors. She has previously served on numerous boards, including Twitter's Diversity Advisory Council, Working Mother Media's Multicultural Advisory Board, National Organization on Disability and Rutgers University's Student Affairs Executive Advisory Council.
"I am honored to join the LPGA Board of Directors," said Meyer-Shipp. "The LPGA's mission and values are squarely aligned with my personal values and passions. I am excited to serve as an advisor to the LPGA as it strives to provide professional women golfers with robust opportunities to pursue their passions and to introduce the game of golf to women and girls around the world."
Additionally, Ally Ewing and Stacy Lewis have been elected to the LPGA Board as Player Directors, succeeding Pernilla Lindberg and Kris Tamulis. Ewing is in her seventh season on the LPGA Tour and has wins at the 2021 Bank of Hope LPGA Match-Play and the 2020 LPGA Drive On Championship - Reynolds Lake Oconee. She has 12 career top-10 finishes and was a member of the 2019 and 2021 United States Solheim Cup teams.
Lewis is in her 14th season on the LPGA Tour. She has 13 career victories, the most recent being the 2020 Trust Golf Women's Scottish Open, and has won two major championships, the 2011 Chevron Championship and the 2013 AIG Women's Open. Lewis has also been a member of four United States Solheim Cup teams and served as an assistant captain at the 2021 event in Toledo, Ohio.
In addition to the newly elected Directors, the 2022 Board of Directors is comprised of:
Independent Directors:
Diane Gulyas, Board Chair, former President and Chief Marketing Officer at DuPont, LLC
Jon Iwata, retired Senior Vice President and Chief Brand Officer, IBM
Tom Schoewe, retired Executive Vice President and Chief Financial Officer, Walmart
Madeleine Kleiner, retired Executive Vice President and General Counsel, Hilton Hotel Corporation
John Veihmeyer, retired Chairman, KPMG International
Player Directors:
Lydia Ko – Player Director
Amy Olson – Player Director
Alena Sharp – Player Director
Michelle Wie West – Player Director
LPGA Commissioner Mollie Marcoux Samaan, LPGA Player President Vicki Goetze-Ackerman and President of LPGA Professionals, Marvol Barnard
LPGA Foundation:
The LPGA Foundation is a 501(c)(3) charitable organization committed to empowering and supporting girls and women through developmental and humanitarian golf initiatives. Governed by its own 12-person Board, the LPGA Foundation elected four new members for 2022: Jackie Nickelberry, Sheryl Wilkerson, Cheyenne Woods and John Zacamy.
Nickelberry is currently a member of the Board of Directors and Executive Committee for the Harlem School of the Arts and also chairs the Development Committee. She is the founder of www.JackieUnfiltered.com, which showcases her life through fashion, fitness and food content, and is a founder's circle member for Higher Heights, an organization that seeks to elevate black female voices in the political and policymaking landscape.
Wilkerson is the Vice President of Government Affairs for Michelin North America, LLC, maintaining and coordinating the company's government relations with the United States, Canada and Mexico. Prior to her time with Michelin, Wilkerson led Willow, LLC, a consulting firm that provided public relations, research, regulatory affairs, strategic planning and business development services to global corporations and nonprofits.
Woods is a professional golfer competing on the LPGA and Epson Tours. She turned pro in 2012 and has carded two career top-10 finishes. Woods is the sixth African American to play on the LPGA Tour and has two professional victories to her credit.
Zacamy founded Zacamy & Co. LLC in 2009 and served in leadership positions for both Morgan Stanley and Deutsche Bank before starting his advisory firm.
The 2022 LPGA Foundation Board is comprised of:
Nancy Henderson, Foundation President
Louise Ball, Vice President LPGA Professionals
Vicki Goetze-Ackerman, LPGA Player President