Alberta Kids Making Ace History
Details

Category: Inside Golf
Published: 2017-10-05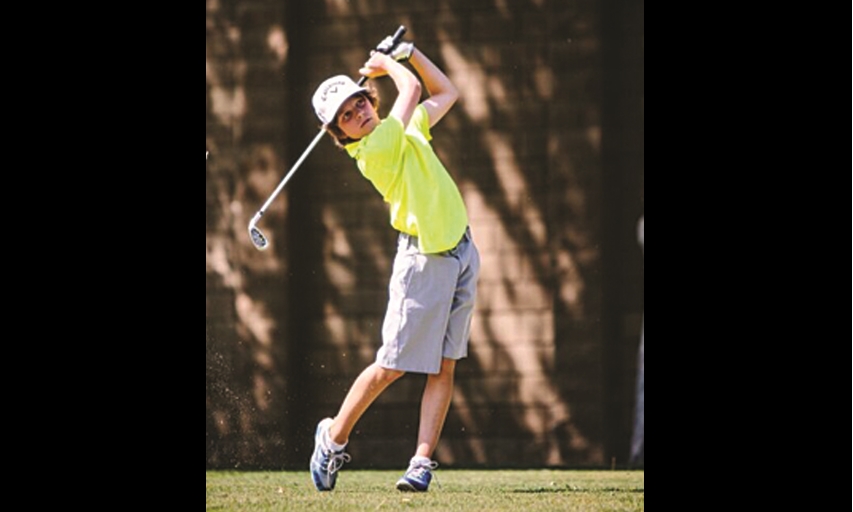 Carter Monaco Is Also The Jr. B Club Champ At Earl Grey. (Photo/Heather Monaco)
(Jeff Sutherland/iG) — There must be something in the water because junior golfers in southern Alberta having been making some fairly unique achievements.
It started with Carter Monaco, an 11-year old junior member at Earl Grey GC in Calgary who followed up on his first hole-in-one last August with another this July. Both occurred on Earl Grey's Lakeview Course… last year's on the 8th, this year on the 9th. Evidence of Carter's increasing distance: both holes measured 135 yards but while 2016's ace was with a 3-wood, this year's was a 5-iron. Nice.
More recently, in early August, brother and sister, Kohen and Kali Yeske made an improbable double… both made aces only four days apart on the same hole! It began with 10-year-old Kohen making an ace on the 4th hole at the Gull Lake Golf Course… — the youngest ever to do it at the course 1.5 hour's drive north of Calgary. Four days later, eight-year-old Kali matched the feat on the same hole. While tradition may involve buying drinks, for the kids their mother, Shawna decided that ice cream would be more suitable. "We had a very big ice cream bill last week," said mom Shawna Yeske in an interview with CBC Radio's Calgary Eyeopener. "Instead of beers, because they are juniors, the owner and I decided we would buy all the kids ice cream." Both will have their names added to a plaque that includes the name of Canadian legend Sandra Post who made an ace at Gull Lake in July.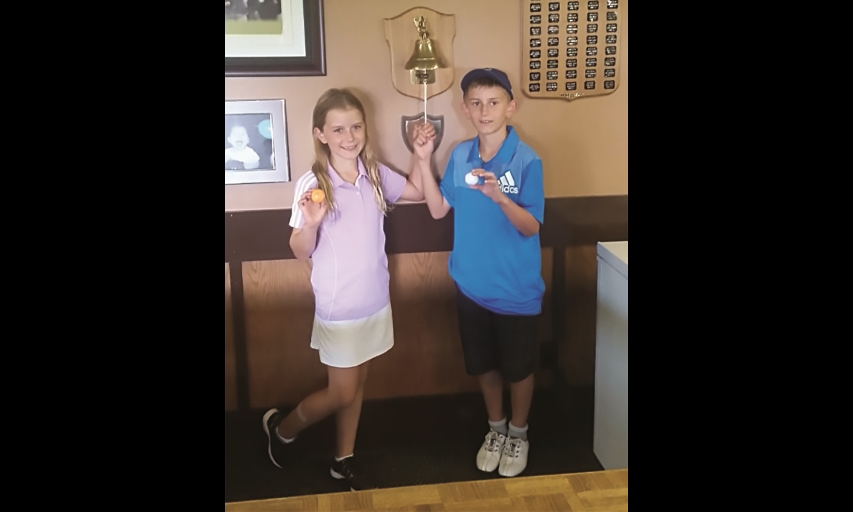 Siblings Kali (L) and Kohen Yeske May Be The Youngest Siblings Ever To Ring A Hole-In-One Bell. (Photo/Shawna Yeske)