Our [Fair]way Highlights Women Who Are Changing The Sport For Her
Details

Category: Inside Golf
Published: 2022-03-03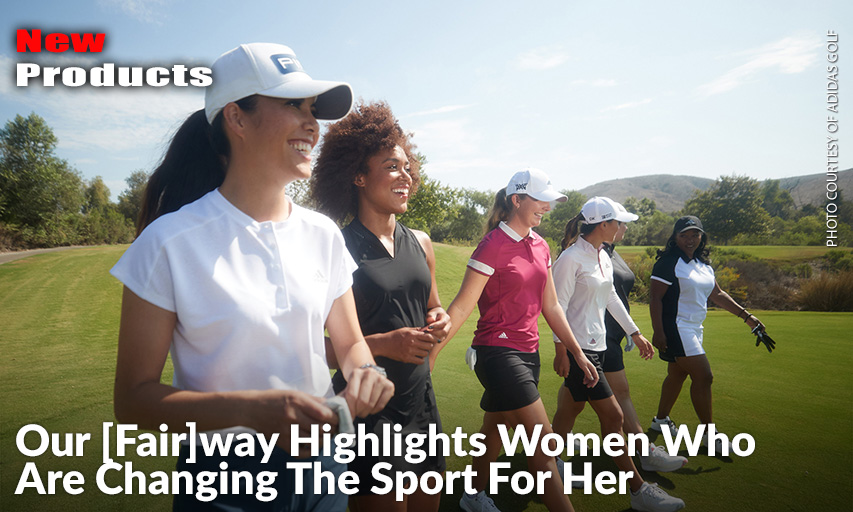 As we continue our efforts as a brand to make the impossible possible for her, we know she's already out there on the course doing it herself.
Golf is primarily an individual sport. Every time someone steps on the course it's a different experience, a different approach. According to the National Golf Foundation, 25 percent of those that play golf in the U.S. are women, a figure that's been rising steadily over the past five years. With a trend in more participation among women around the world, we wanted to highlight some of the powerful women in the sport who are part of the driving force behind inviting women everywhere to play golf.
This collection of features – Our [Fair]way – profiles the stories of five remarkable women to show how every golfer has her own story and that all are beautiful in their own way.
Our [Fair]way was developed and produced entirely by women, both employees within our golf category as well as an all-female production crew. The five women featured as part of the series offer a glimpse into how golf has impacted each of them personally along with the positive force that the sport can be for all women:
Danielle Kang
Tania Tare
Tiffany Mack Fitzgerald
Troy Mullins
Maha Haddioui
Our [Fair]way will be introduced through the @adidasgolf social channels beginning today and leading up to International Women's Day on March 8. At adidas Golf, we not only support women like these who are shaping the future of golf for women everywhere, we're constantly pushing ourselves to create better products for women; whether that be through more inclusive sizing or with specific styles that transition both on and off the course.