Time To Prove You're The Biggest Hitter Of The Bunch
Details

Category: Inside Golf
Published: 2022-04-20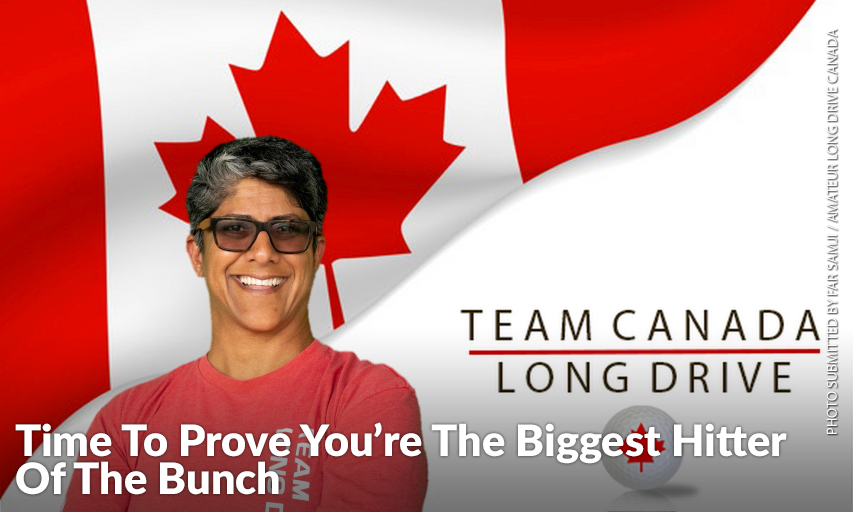 By GORD MONTGOMERY, Inside Golf
While you may not have the pedigree of big-name big hitters like Canadian world long drive champions Jason Zuback and Jamie Sadlowski, or multi-time Canadian champ Lisa Longball, you now have the opportunity to begin carving out your own place in long drive lore.
Thanks to the reemerging popularity of Amateur Long Drive (ALD) Canada — which holds events both indoors and out for a growing number of competitors — those wishing to show their skill at this end of the golf world now have that opportunity. The winners of the yearlong series get to represent Canada in the Amateur Long Drive Championships south of the border.
Said ALD founder Far Samji in a phone interview from Ontario, "This started in 2019 but then got derailed by COVID in 2020, and resumed in 2021. We had such good momentum when we first started that we took 19 Canadians to the World Championships of Amateur Long Drive. We won two world championships and came second in two, so it was a real blow in 2020 when we had to stop."
In 2021, the events started up again on a modified schedule but are now "going gangbusters" as another season gets underway. Samji noted that this platform is open to amateur golfers only — that is, they compete for limited cash prizes according to golf's rules but more importantly, they're after the honour of being the longest hitter on the day and perhaps earning a spot on the Canuck roster in the world finals.
A big reason behind the success of ALD Canada is the fact it is a training ground for anyone who wants to step up to become a professional and perhaps eventually compete in the famed World Long Drive Championship, which is now held in Oklahoma. Points are gained through how one finishes in an event and the more points gained, the higher the finish at the end of the season.
"This is the grassroots system to develop into a long driver," Samji continued. "That's why Amateur Long Drive Canada started. We needed a place to feed people into the professional circuit. We're not affiliated with Pro Long Drive by any means; we're two different organizations. But what happens [is] people like former Canadian amateurs Kelly Rudney [who coincidentally just won her first professional event] and Cody Billinghurst, last year's Canadian champ and is now on the pro circuit, get better and better because they finally have opportunities to hit here in Canada."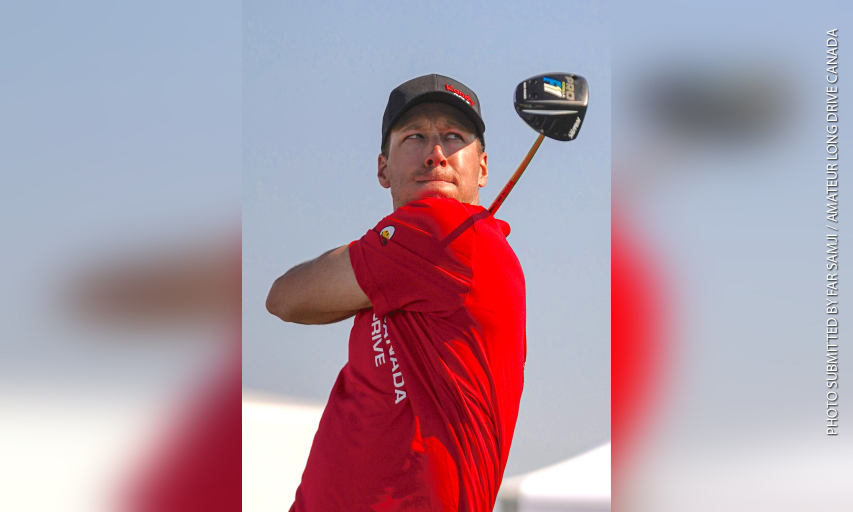 At Present, Curtis Sjodin From Medicine Hat Is The No. 1 Ranked Amateur Long Driver In Alberta. But With Four More Events Scheduled In Calgary In The Coming Months, He Could Be Overtaken In The Pursuit Of A Spot On Team Canada To Take Part In The World Amateur Long Drive Championships In Florida.
Of course, turning pro doesn't need to be your end goal. Instead, this could simply be a case of you wanting to blast out a drive longer than any of your playing partners on a stage set for this type of competition, as opposed to figuring things out at your home club. What is significantly different between the pro ranks and this amateur association is that the latter offers age groups for anyone and everyone who may be interested in taking part. Those include age brackets of U7, U13, U17, 45-plus, 55-plus, and 70-plus for men and women as well as the Open divisions. The top finishers in each age bracket have the opportunity to go to the world finals, to be held this year in Florida in October.
The women's categories are hugely popular, said Samji. "Definitely something that's growing. I think that the 45-plus and 55-plus... we have way more entries than the Open. But where we're really starting to get girls is [in] the under-17 group, which is amazing!"
An important factor in taking part, Samji emphasized, is that you don't need any special gear to blast away in these amateur events. "All the clubs that we use are stock, so yes, you can go up to 48 inches if you like, but most compete with their stock length drivers."
Both indoor and outdoor events use a standard grid width of 45 yards and they run as far out as anyone could possibly hope to launch a ball. Each competitor is given a limited number of swings per round and, to count a shot, must land within the grid. Everyone uses the same brand of ball, which is brand new for each person. The fact simulators can be used during the inclement weather months in this country is a big factor in having those involved ready to move outside when the weather permits, perhaps keeping them on pace with big hitters from south of the border.
At this time, events run only in Ontario and Calgary. The reason for the limited locations is quite simple said Samji.
"We're trying to be in every province but the problem is finding a facility [outdoors] that's long enough, to find a driving range that's long enough. There are lots of indoor facilities everywhere but if you can't complement it with an outdoor event," things just don't work out. "That's the biggest issue. Although there is a plan to hold an event in Quebec this summer on the first hole of a golf course."
As of right now, Samji said the majority of hitters are from Eastern Canada although she figures the long bombers are hiding in the weeds out west. "I think there are a lot of hitters in Western Canada, a lot in B.C. I know there's a ton in B.C. that just haven't made the trip to Calgary."
The next event planned in Calgary runs at the Riverside Golf Centre on April 29. Others in that cot are set for June 12, July 24, and August 14 at Golfuture YYC. Any amateur long driver interested is welcome to sign on and take part. To do so, simply go to the website at aldcanada.com, buy a membership, and then tee it up and get ready to show those in attendance that you are the biggest bomber of the bunch.