After Almost A Century, Purcell Golf Getting A Makeover
Details

Category: Inside Golf
Published: 2022-05-03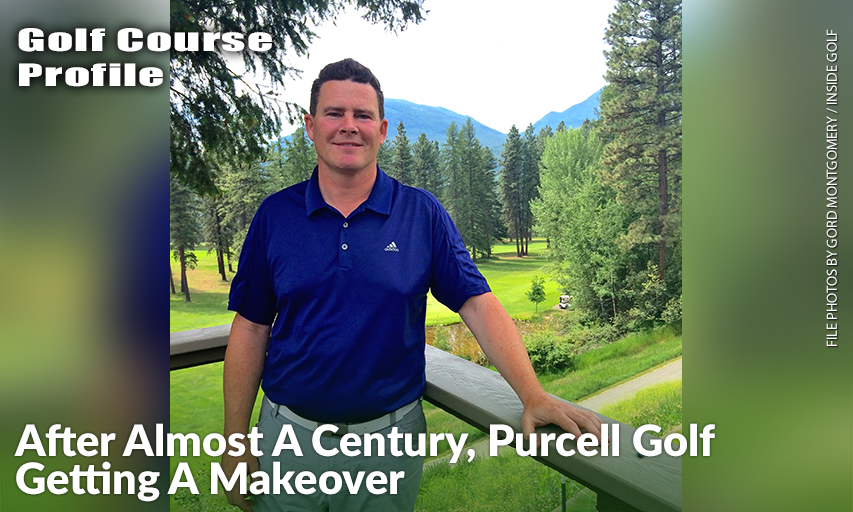 By GORD MONTGOMERY, Inside Golf
KIMBERLEY, British Columbia — After thousands of birdies and bogeys, and almost 100 years of good and bad swings, Purcell Golf, home of the Kimberley Golf Club, is undergoing a massive facelift. Actually, it's more of a face mulligan in a manner of speaking.
You see, thanks to the magnificent Ponderosa pine that encompass the first nine holes and cast long shadows over this pristine Kootenay area track, the grass on the putting surfaces has met its maker. So, a new nine holes have been drawn up and they'll move down toward the St. Mary's River, adding more challenge, and sunlight, to those areas. And put a totally new face on an old facility's opening stretch.
To say these changes, once they come into play, are being met with enthusiasm is akin to saying Bryson DeChambeau knows how to bomb it off the tee. In fact, speaking with Simon Jones, the Director of Golf at Purcell, you could hear the excitement in his voice regarding the upcoming changes.
"It's amazing when you see stuff get cleared, some elevation changes! Yeah, it's gonna be pretty special, mate!" he enthused during a phone interview.
As of right now, the plan is to take the 'darkest' original holes on the front nine out of play, meaning holes seven and eight "will close at some point this year," and two new holes lower down the mountainside will come into play. As time moves forward, the final four holes on the opening nine will be taken out of play. There are plans for a major international sport-focused school — including, of course, golf — to be built on that land.
Jones explained that following that initial phase, the first three holes will then be shifted downward, putting six holes into play by the river. As well, the clubhouse will move down by that area.
"Most of the front nine will disappear, which is good and bad," he continued. "The history is there but from an agronomy point of view, they're not great holes," given the lack of sunlight on many of those greens and fairways. "And, you know, I think most people enjoy the back nine more than the front nine so the hope is it will look more like a seamless 18," as the new components come into play.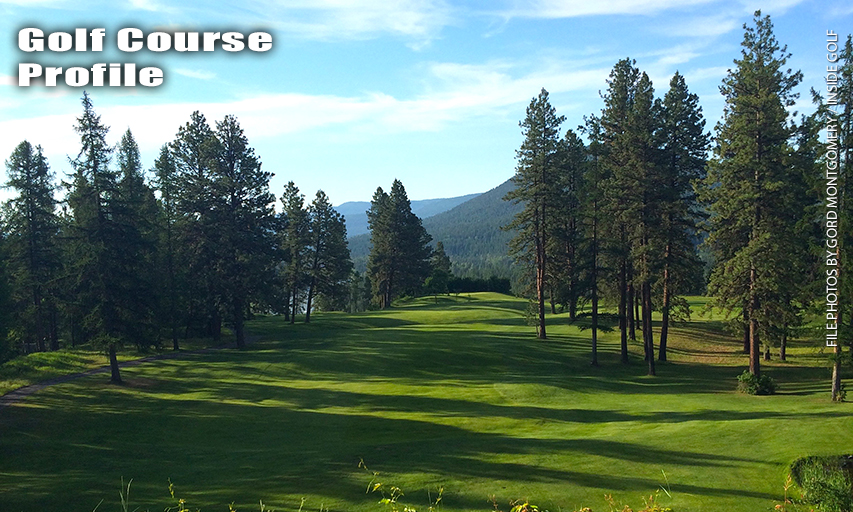 The Long Shadows That Cross The Course — Thanks To The Towering Ponderosa Pine Which Hindered Grass Growth Particularly On The Putting Surfaces Of The Front Nine Holes — Will No Longer Be An Issue Once The New Nine Come Into Play.
As to why a school (@purcellcollegiate) will be placed on the former front nine of the course, a big part of that had to do with accessibility to the community, said Jones. "Looking at [the] land around [the] town, Kimberley like everywhere else has gone through a boom in the housing market and land was becoming a premium. Finding land, I guess, that was accessible, the ability to walk from the golf course to Marysville. I guess it's a bit of a marriage between a need for space and also space in a nice setting to build a school. It is somewhat unique and I think it would be the only place in Canada that has a golf course attached to it."
While there are lots of changes taking place, there in fact won't be a lot of change to the numbers golfers see they tee it up at the new Purcell Golf facility once everything is complete. Jones said that when these plans were drawn up, a mandate was emphasized that the course remain 18 holes and still play as a par-71. "It's protected from that point of view and that's why we're doing it in phases, so we've always got eighteen."
And, the pro noted, this coming change could well set the Kimberley Golf Club apart from others, not only locally but beyond.
"Topography-wise — and people might think this is an overstatement — but this genuinely may be one of the best opening holes in Canada. It's going to be unbelievable! You're going to play down the St. Mary's River, you've got rapids running on either side of you, you've got to head over the water on your tee shot. You've still got all these towering Ponderosas around you. It's still going to have the appeal but be more like the back nine. We're very conscious of making it seem like it's been there forever."
In wrapping up, Jones made the point that this old lady of the B.C. golf world is coming back fresh, and ready to awe all those who take on its challenges after the word is done.
"I don't want to use too many clichés but it's going from being one of the oldest clubs that was hanging on by its teeth. We could very easily become the number one, not just in this area, but in the Kootenays. That's really exciting. To get a state-of-the-art facility is really exciting!" and that excitement will begin soon and continue over the next five years as this facility gets a highly anticipated facelift.
As a matter of interest, the architect of the new holes is a hometown guy, Trevor Dormer from @dormerdesigns. He has also worked on some huge projects including Cabot St. Lucia.