The Amundi Evian Championship Continues To Assert Its Ambition To Promote Parity In Sport, Increases Its Prize Purse To $6.5 Million
Details

Category: Inside Golf
Published: 2022-05-18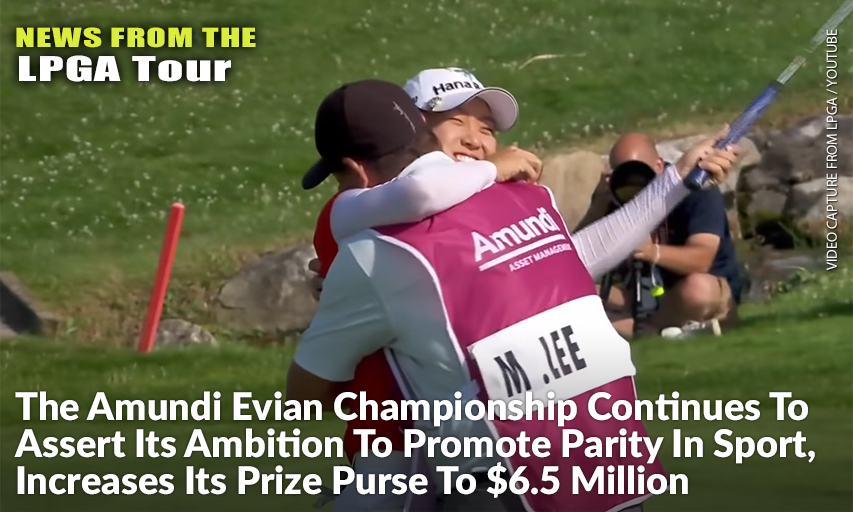 The Amundi Evian Championship, one of the five major tournaments in women's golf and the only one on the European continent on either the men's or women's tours, reveals the high points of the 2022 event, to be hosted once again on the major championship course at Evian Resort Golf Club on July 21-24, 2022. With an increase in prize money to $6.5 million USD, the major championship will offer a $1 million prize for the winner — a symbolic marker in women's sport — with the remainder distributed to the entire field.
Since its creation in 1994, The Amundi Evian Championship has continually asserted its ambition to promote women's performance in sport and take part in growing women's golf.
This is behind the momentum to increase the prize money, to which the tournament has been committed for many years, thanks to the support of its Sponsors Club, led by Amundi, Rolex, Danone, and Evian. This movement is also shared by the leading women's tournaments around the world. Indeed, the LPGA Tour, led by Commissioner Mollie Marcoux Samaan, has assembled a record prize fund of more than $90 million for the 2022 season.
"We are incredibly appreciative of our friends and partners at The Amundi Evian Championship for their ongoing support of the LPGA Tour and the world's best female golfers," said Marcoux Samaan. "Elevating the purse of this major championship makes a powerful statement about the value and status of the women's game and the strong commitment of Amundi, Danone, Evian, and Rolex to advancing the LPGA and our world-class athletes. We look forward to a spectacular week in Evian-les-Bains and I know that our players will share my gratitude and excitement."
Beyond rewarding its winner with a record check, The Amundi Evian Championship will also extend the distribution of the prize purse to all tournament competitors. Players who do not make the cut will receive unofficial earnings.